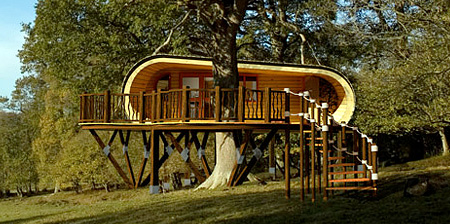 Modern tree house designed by Blue Forest can be easily installed in your backyard and used as a guest house, playhouse, or home office.
Eco Perch tree house has enough room for modern kitchen, dining area, private bathroom, comfortable sofa, large bed, and two smaller beds.

Wooden structure also features two windows and large glass doors.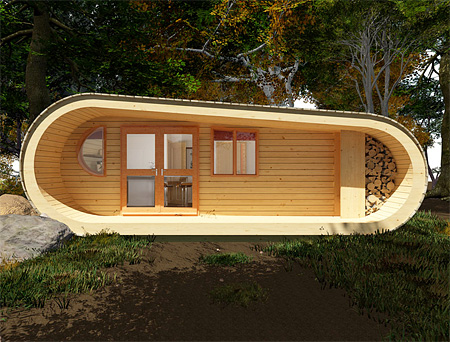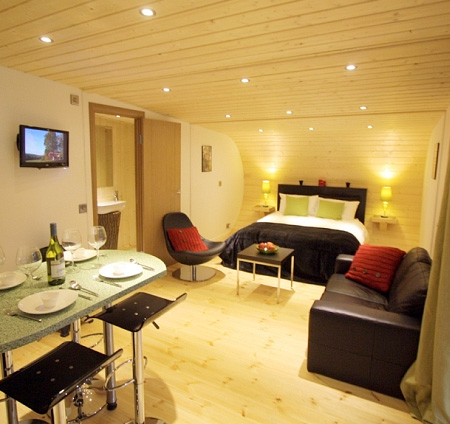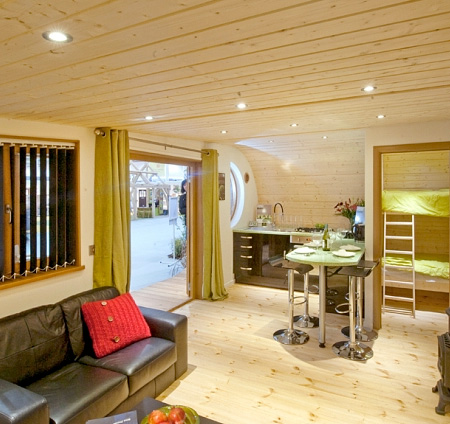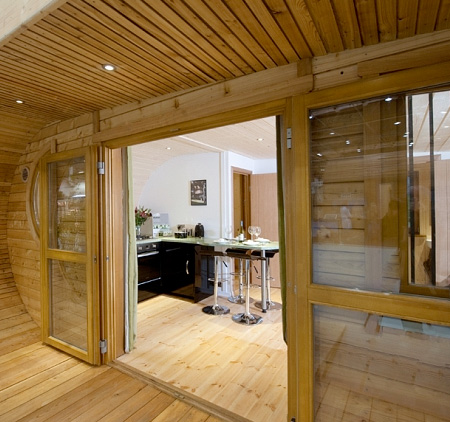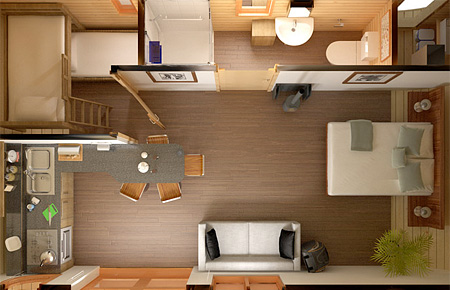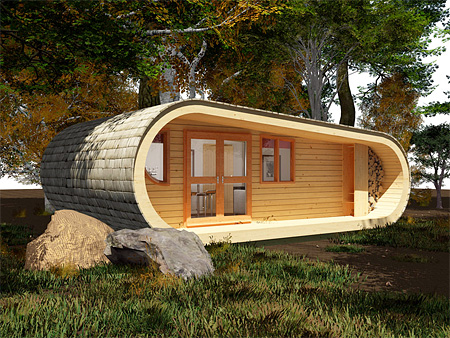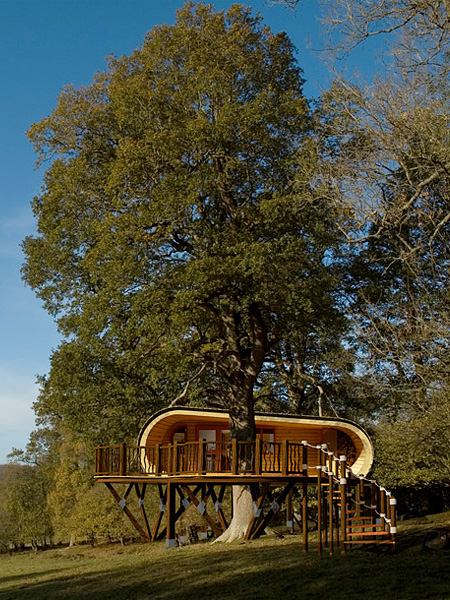 Also check out: Vertical Forest and Tree House Bedroom