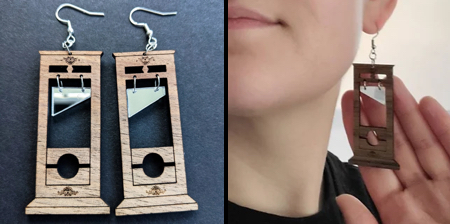 Embrace dark and gothic fashion style with chilling earrings designed to look like realistic miniature guillotines that are sure to turn heads.
Frightening dangle earrings showcase a mini guillotine design that adds a touch of macabre to your look.

Guillotine Earrings made by Woodlands out of stainless steel and acrylic.

Forget diamonds, guillotine earrings are a girl's new best friend!

They're sharp, edgy, and won't cost you an arm and a leg.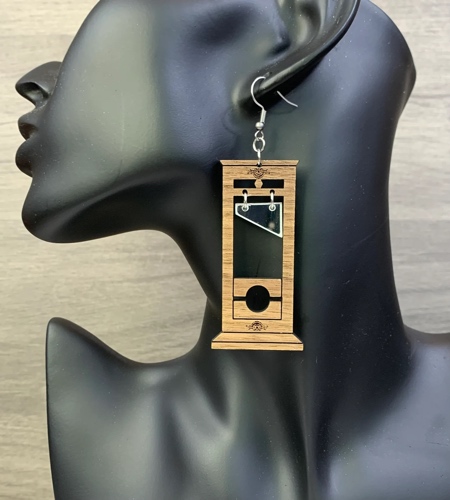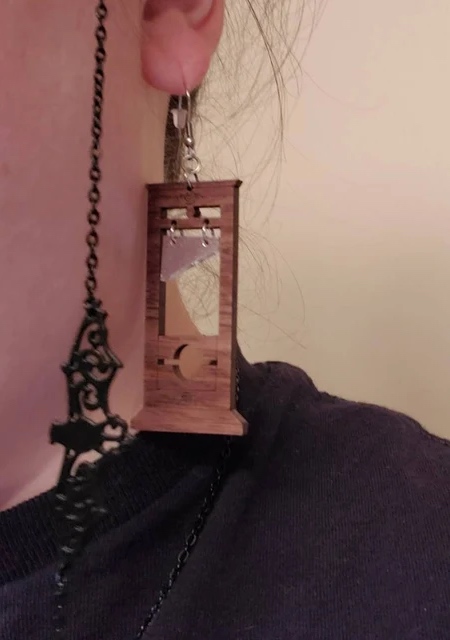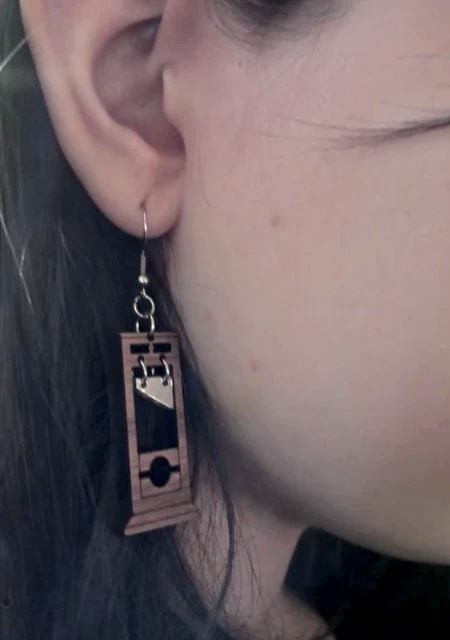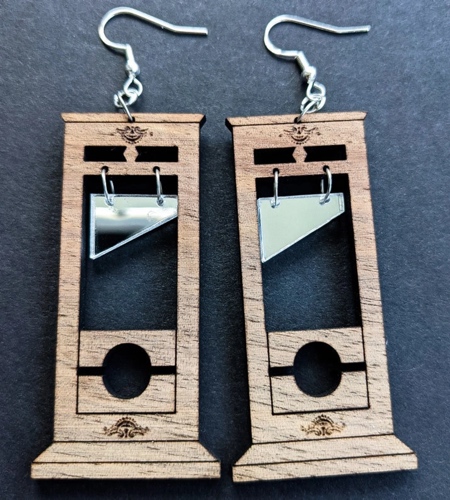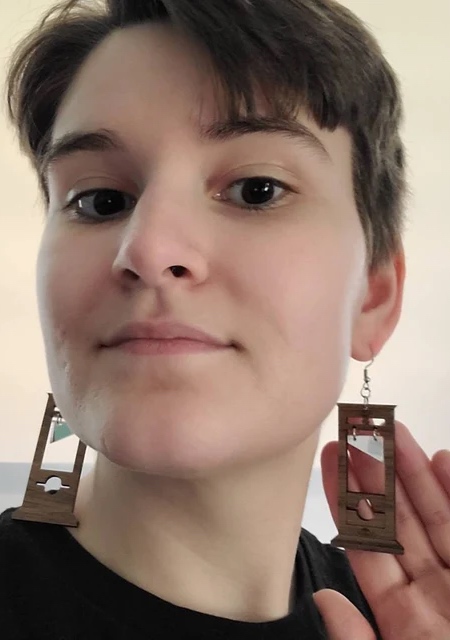 Also check out: 17 Unusual and Creative Earrings