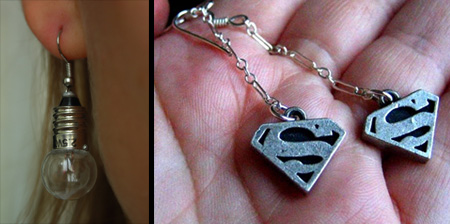 Collection of unusual earrings that will make you stand out of the crowd.
Fork and Spoon Earrings
Spoon and fork earrings for the hostess with a sense of humor.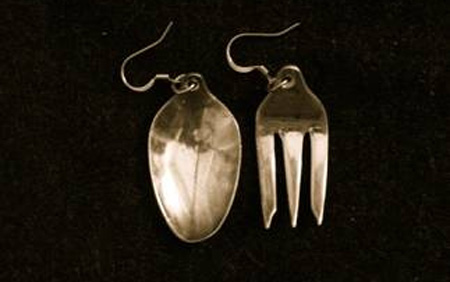 Power Earrings
Cool earrings made from two power buttons from old PowerBooks.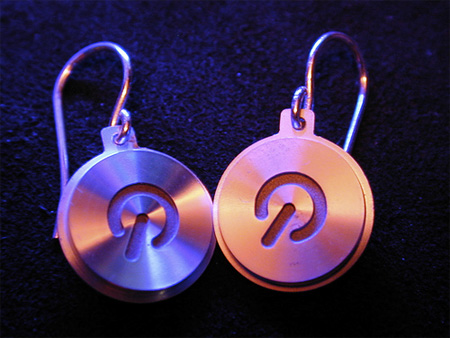 Floppy Disk Earrings
Why not embrace your inner geek with some sweet computer floppy disk earrings?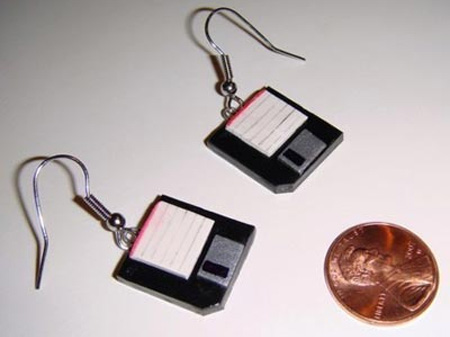 Pencil Earrings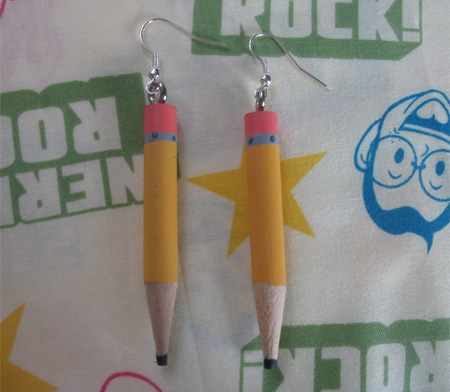 Zipper Earrings
Creative earring that finally allow you to have a zipper on your ear.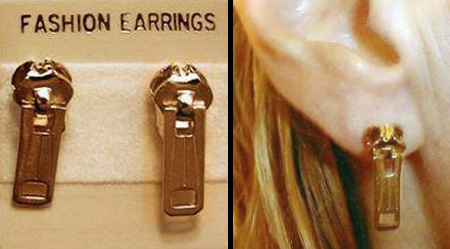 Junk Food Earrings
Tasty hamburger for one ear, and french fries for the other.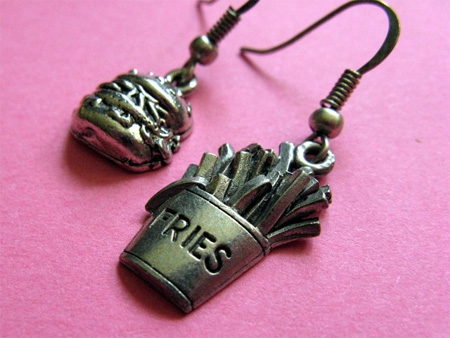 Cell Phone Earrings
Barb Feldman from Toronto has created beautiful earrings in the shapes of tiny iPhone 3G and Blackberry.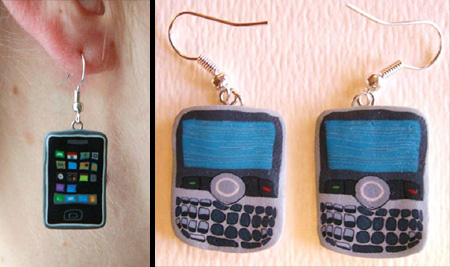 Internet Earrings
Show your geek love with these At Dot Com silver earrings!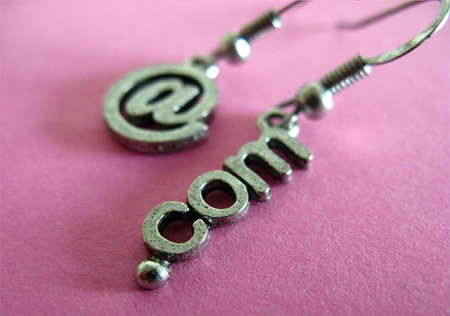 iPod Earrings
Broken iPod earphones turned into creative pair of earrings.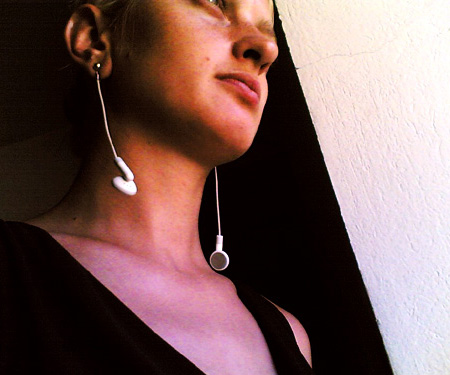 Cassette Earrings
Unusual earrings created from pink cassette tapes.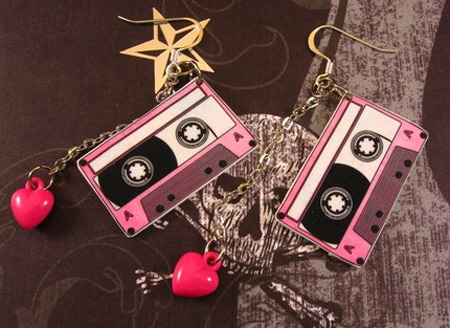 Pac-Man Ghost Earrings
Cool earrings that would make a great gift for your geeky girlfriend.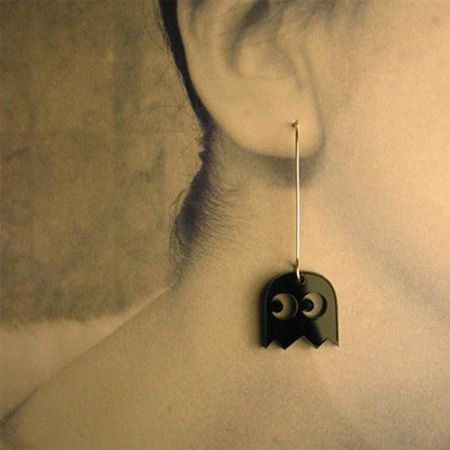 LED Earrings
Blue Night Ice glow earrings look great in the dark.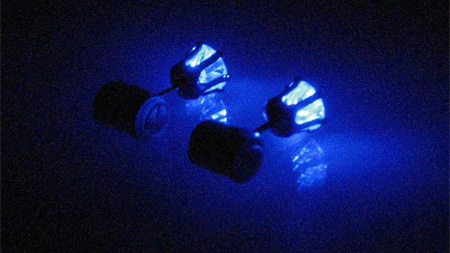 Bacon Earrings
What could be better than a piece of tasty bacon? How about two pieces, one for each ear!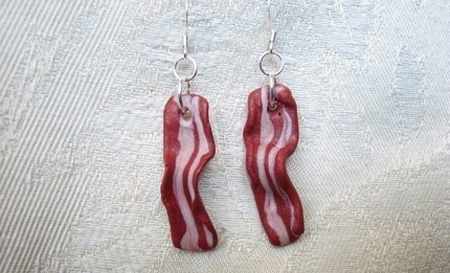 Computer Chip Earrings
Real 16-pin computer chips are mounted on sterling silver posts to create two pairs of earrings suited for that elegant lady geek in your family.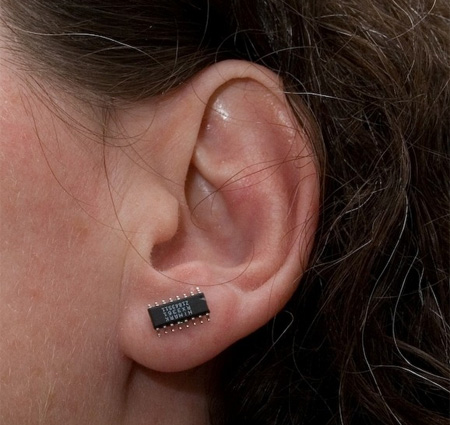 Toilet Paper Earrings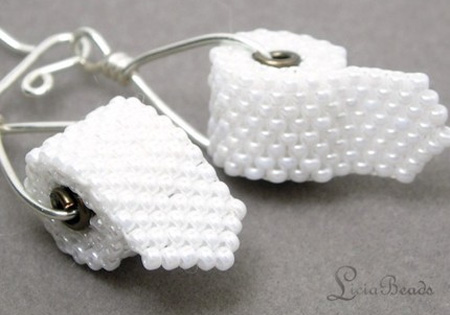 Superwoman Earrings
Superwoman logos hang from bright sterling silver chain and sterling silver french earwires.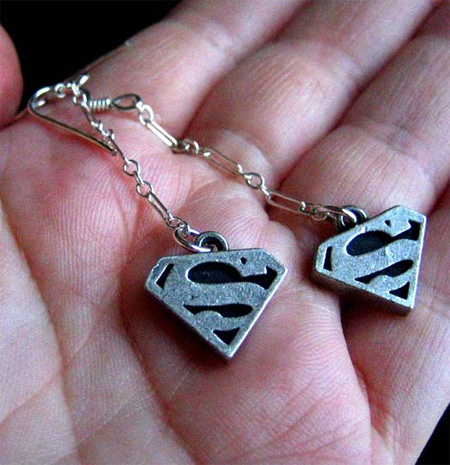 Light Bulb Earrings
Creative earrings design inspired by a regular electric light bulb.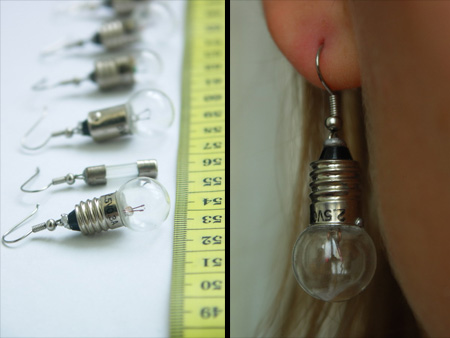 Also check out: Barbie Jewelry and Food Inspired Jewelry