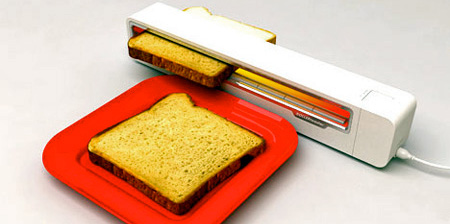 Modern toasters come in all shapes and sizes. This post showcases our favorite examples of cool toaster designs.
The Scan Toaster
A toaster that can burn pretty much anything onto your morning slice, including the news.

The Scan Toaster connects to a PC over USB and downloads everything from local weather conditions and the current time to the morning's news headlines.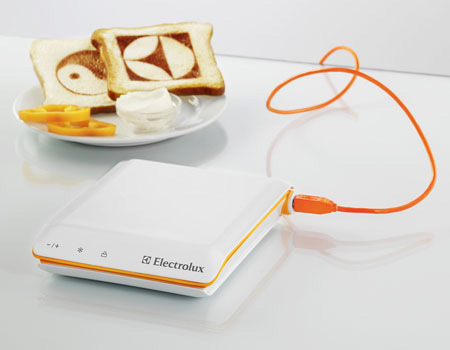 Toaster Teapot
Tea and toast – perfect combination.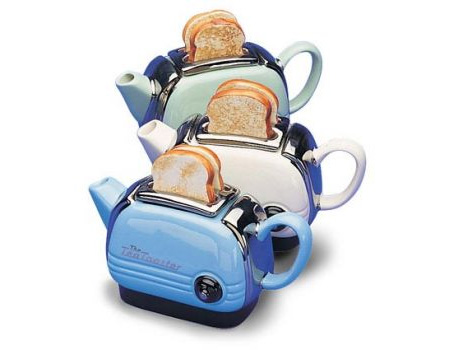 Nahamer T450 Toaster
The Nahamer T450 is the first environmentally sustainable toaster. It is 20% faster and uses half the energy of a standard 900W toaster by having close-proximity low-temperature heating elements. If only one slice of bread it inserted then only one side of the toaster is turned on.

The window allows you to monitor the brownness of your toast and the Toast Drop system slides your toast straight onto a plate, ready to be eaten.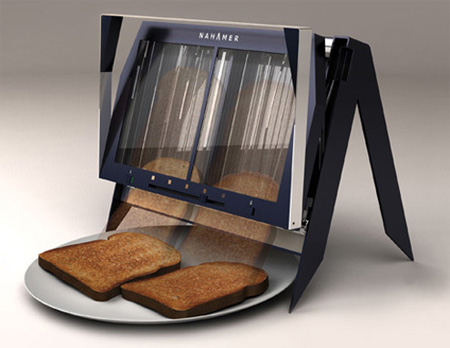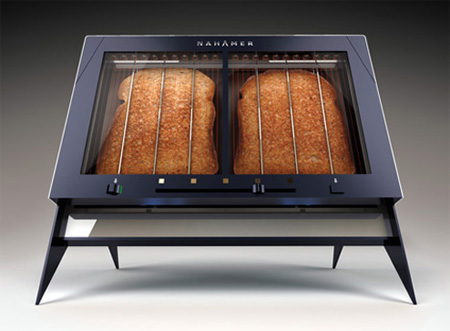 Transparent Toaster Concept
This idea is based on a transparent heating glass technology. Although the glass does not currently get hot enough to toast bread, the vendor explained with some R&D this application may be possible. [link]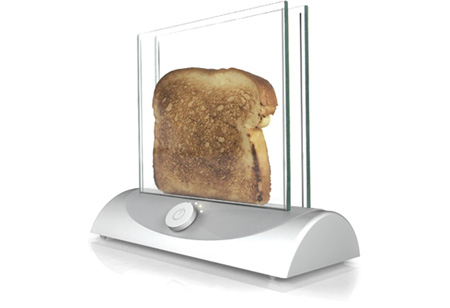 Trabo "Toast" Toaster
The shiny toaster from Trabo allows you to toast your bread in style.

It's designed by Gae Aulenti and it comes with a chrome finish, details in red, and the word 'Toast' written with embossed letters on the sides.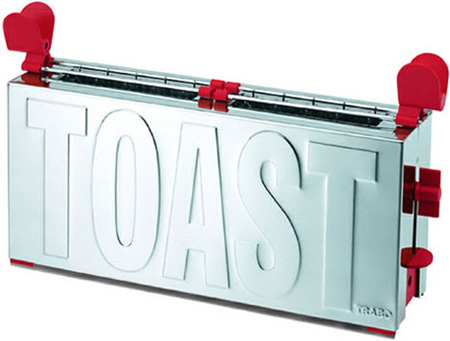 Skull Toaster
This toaster puts skulls on your toast every morning.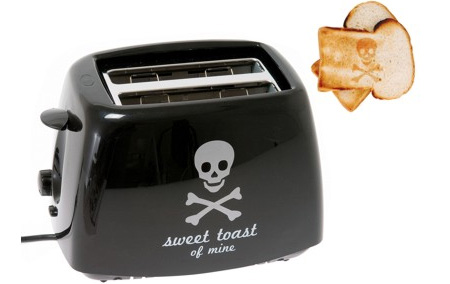 Six Part Toaster
The Radical Six Part Toaster by Matt Gossington rotates and heats the toast in single compartments.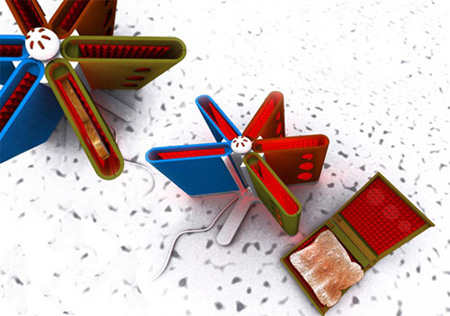 Reggeli Toaster
Contemporary design to suit the modern lifestyle. Toaster has been designed from observing user needs. When not in use the board acts as a lid keeping the toaster clean. When in use, the board acts as one of the following: toast rack, cutting board, and butter board.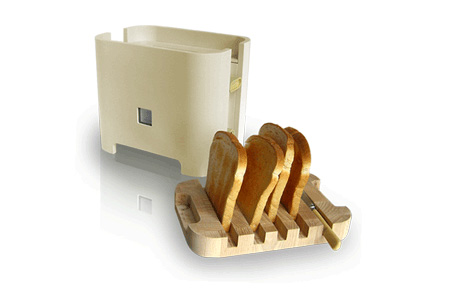 Rollertoaster
This toaster not only toasts bread, but it also allows the user to watch the slice magically transform before their eyes—from cold and squishy to hot 'n crispy! Rollertoaster's compact footprint is exceptionally smaller than conventional toasters and its form is modern, clean-lined, and adaptable to any environment.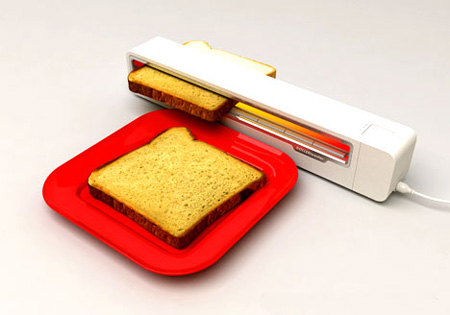 Also check out: Breakfast Sandwich Maker and Darth Vader Toaster