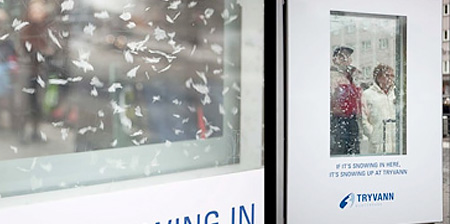 Snowing billboards were designed by TBWA to promote Tryvann Winter Park ski resort in Norway.
Tryvann Winter Park is a modern and highly equipped ski resort only 15 minutes from the center of Norway's capital city, Oslo. Whilst downtown can be completely free of snow, Tryvann can be a winter wonderland with perfect ski conditions.

A smart technical solution made it possible to create a mini snowstorm inside transparent billboards. Every time it snowed at Tryvann Winter Park, mini snowstorm was started and stopped by sending an SMS.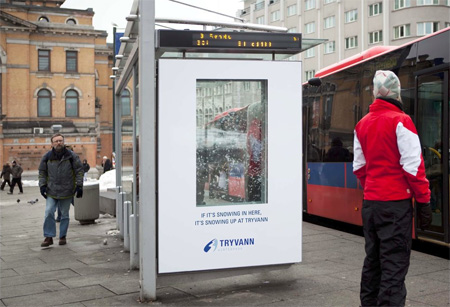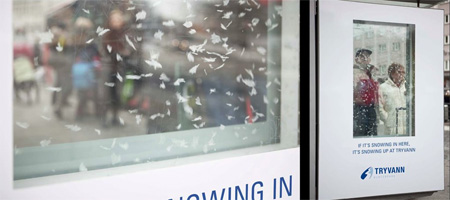 Advertising Agency: TBWA, Oslo, Norway