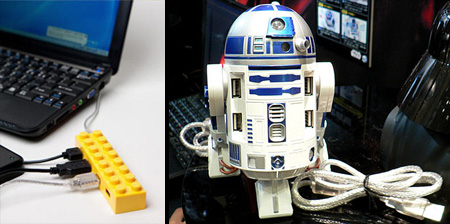 Nowadays, USB hubs come in all shapes and sizes. This post showcases our favorite examples of unusual and creative USB hub designs.
Transformer Laptop USB Hub
This creative USB hub transforms from a robot into a tiny laptop computer with 4 port USB hub.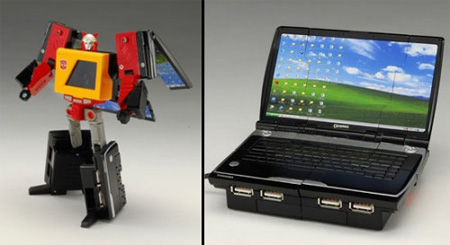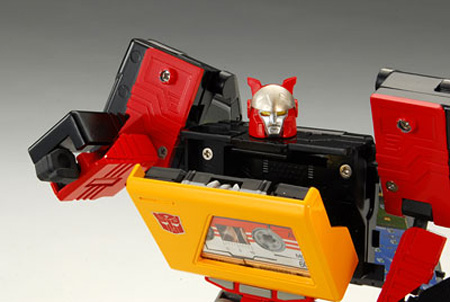 49-port USB Hub
With this 49-port USB hub you will never have to worry about unplugging anything ever again.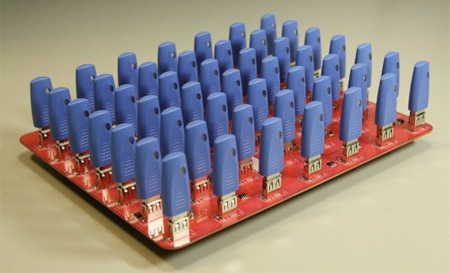 USB Hub Monster
A six-legged creature with the ability to hook up to USB devices through any and all of its highly adjustable limbs.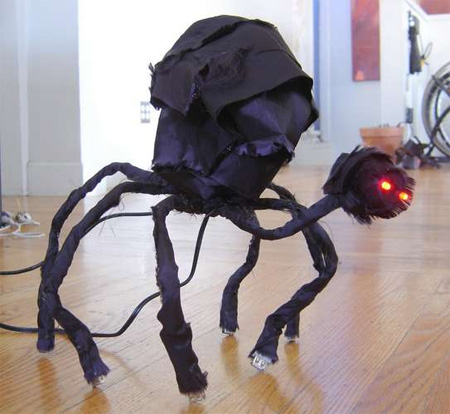 Potato USB Hub
This unusual USB hub allows you to connect 4 different USB devices.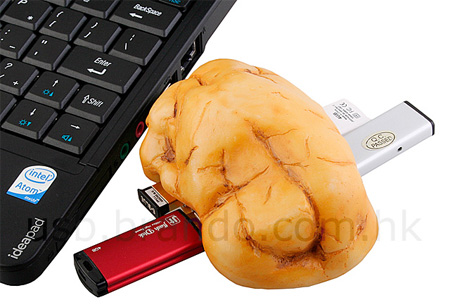 R2-D2 USB Hub
This R2-D2 USB hub from Japan's Cube-Works is a perfect gift for any Star Wars fan.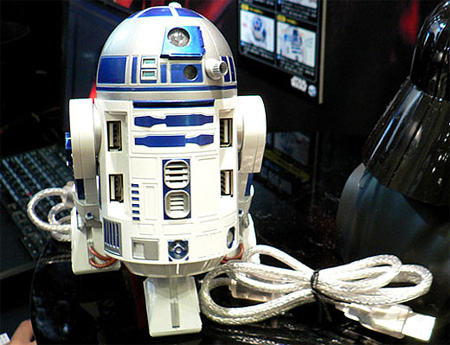 Cassette Tape USB Hub
Now you can power up all your USB devices with a blast from the past. There may no longer be tape hanging randomly from telegraph poles around the country anymore, but the icon can live on on your desktop.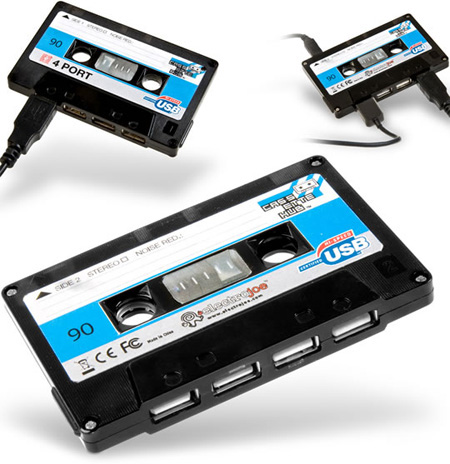 SNES Cartridge USB Hub
Creative USB hub inside a Mario Kart SNES cartridge.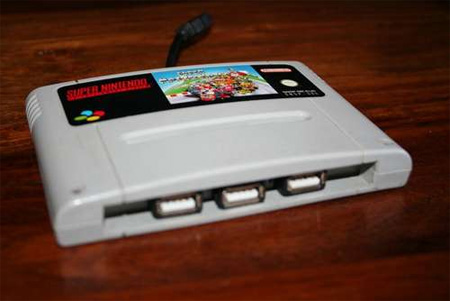 LEGO USB Hub
Stackable LEGO USB hubs are available only from Korean retailer DCX for 15,920 KRW.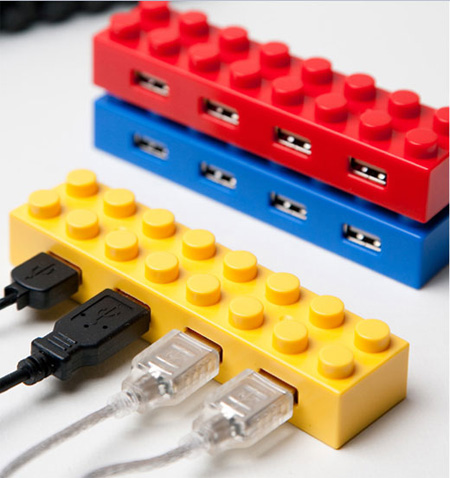 Glowing VHS Tape USB Hub
Learn how to create a USB hub from an old video tape.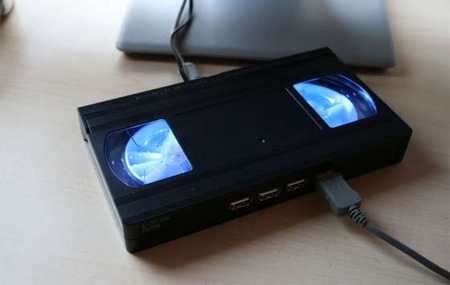 Super Kid USB Hub
Super Kid USB 4-Port Hub allows users to connect USB devices via his hands and feet.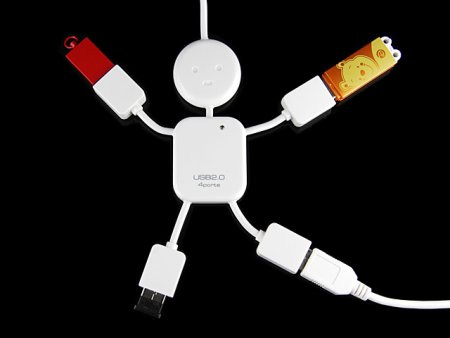 Also check out: USB Thumb Drives