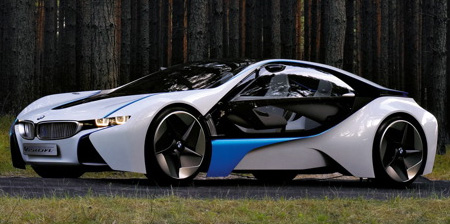 Vision EfficientDynamics concept sports car from BMW combines superb driving performance with extremely low fuel consumption.
The power and performance are made possible by combining a fuel-efficient 3-cylinder turbodiesel with one electric motor on each axle. The special arrangement of the two motors and diesel engine allows all-wheel drive when driving in all-electric mode. The result is minimum power loss and a harmonious transmission of the power available under all conditions.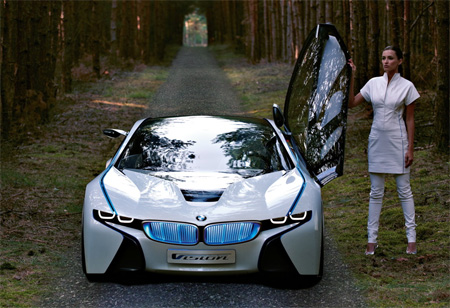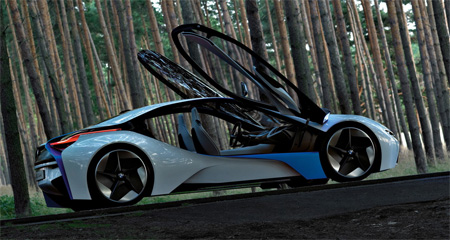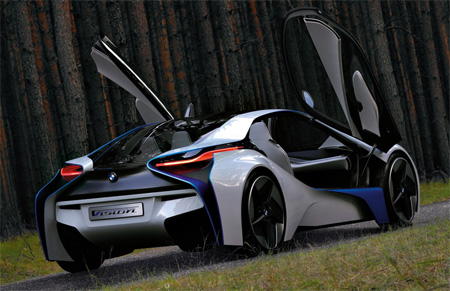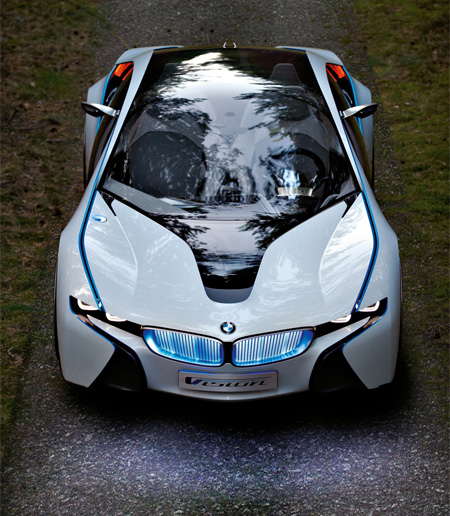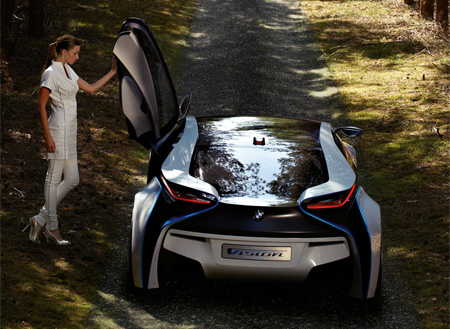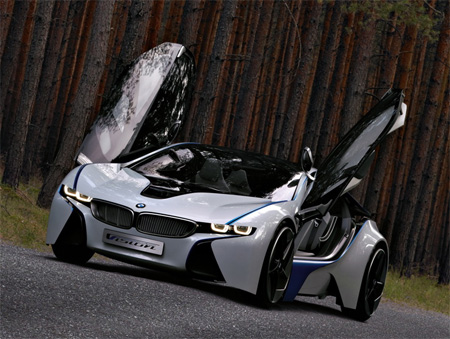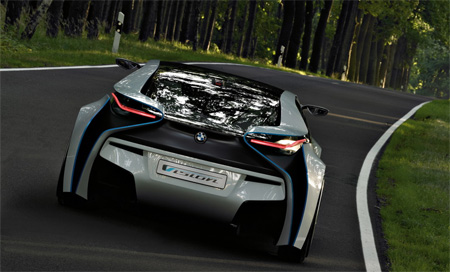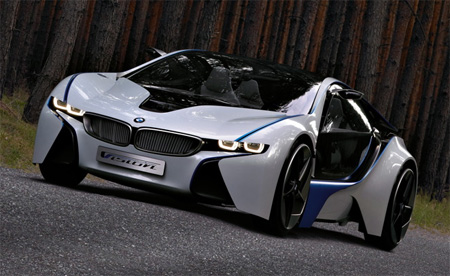 BMW Vision EfficientDynamics concept car made its world debut at the 2009 Frankfurt Motor Show in September.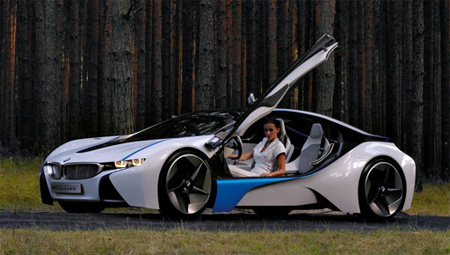 Also check out: 12 Creative and Unusual Cars