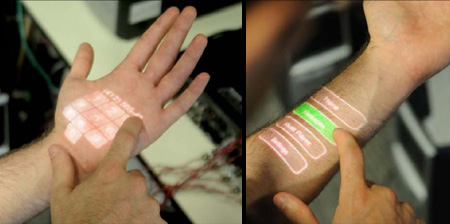 Skinput is an innovative technology that appropriates the human body for acoustic transmission, allowing the skin to be used as a finger input surface.
An armband projects the interface onto the skin, enabling users to input data using a larger touchscreen than is offered by current mobile devices.

The location of finger taps on the arm and hand is determined by analyzing mechanical vibrations that propagate through the body.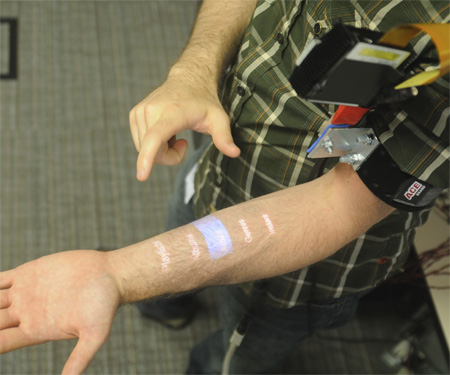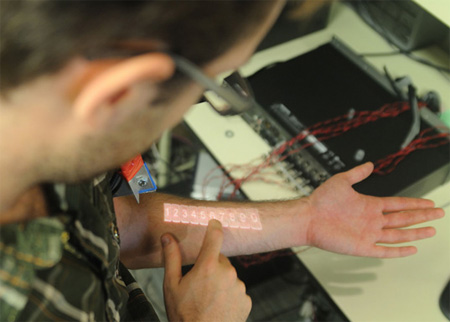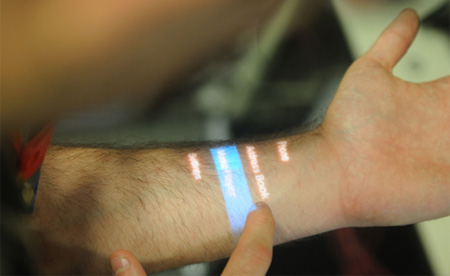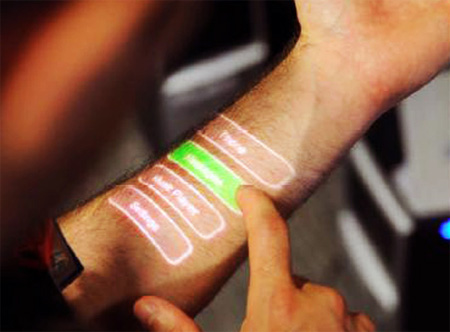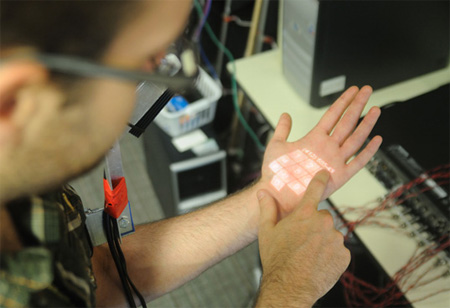 Also check out: Flashlight Projector Map Concept