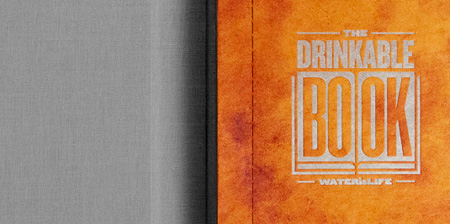 Useful book made out of innovative filter paper that cleans and purifies water.
Drinkable Book filters water, kills 99.99% of bacteria, and teaches people about proper sanitation, hygiene, and safe water habits.

Designed by Brian Gartside. Filter paper costs only pennies to produce.

Each book can provide someone with clean water for up to 4 years.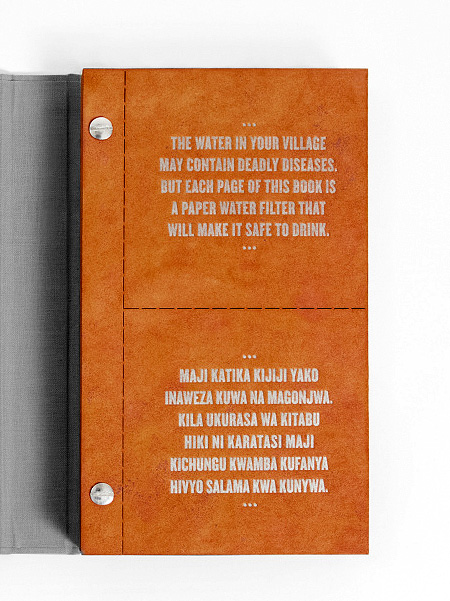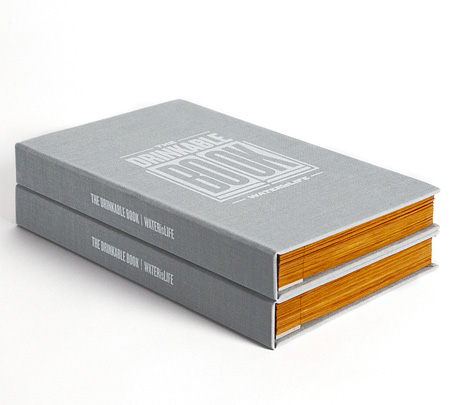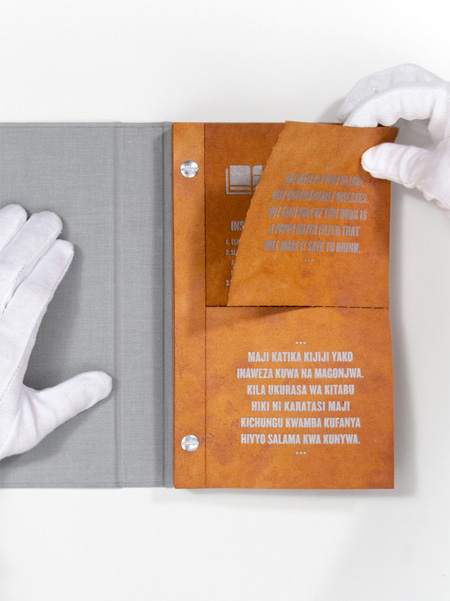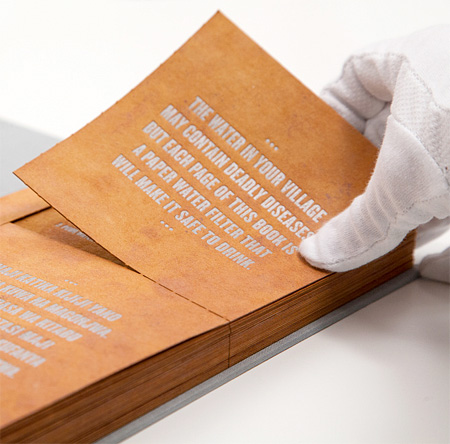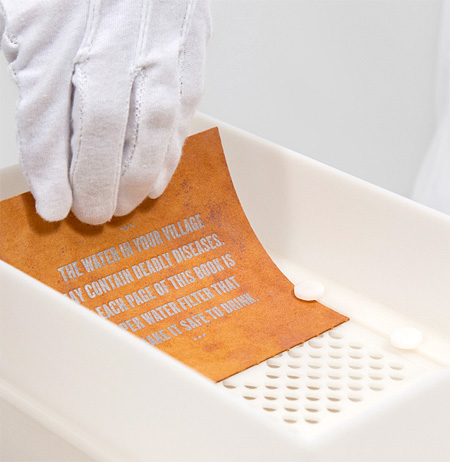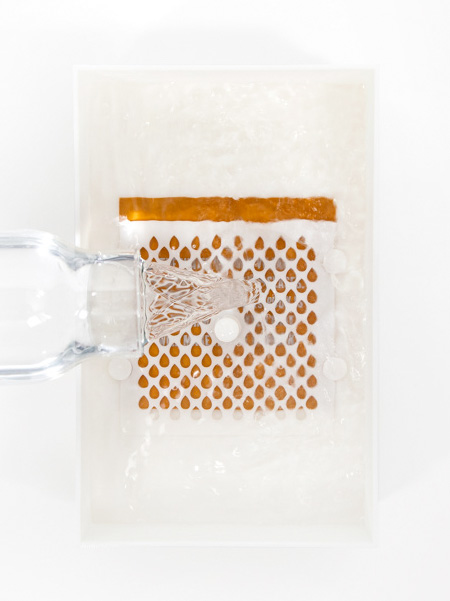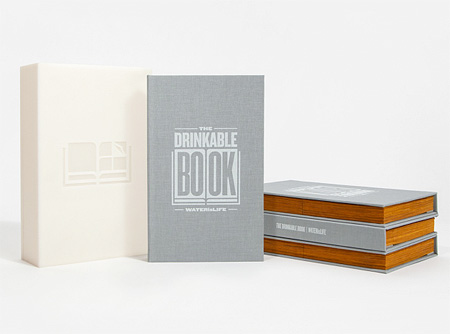 Also check out: Book of Color and Personal Water Filter