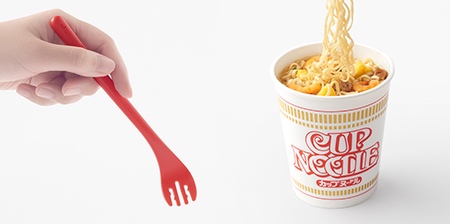 Innovative fork created specifically for optimal eating of instant ramen noodles.
Fork with 128 degrees angle makes it easier to scoop up noodles and transport them into your mouth.

The handle features ribs that can hold the lid closed while noodles cook.

Cup Noodle Fork designed by Nendo for Japanese company NISSIN.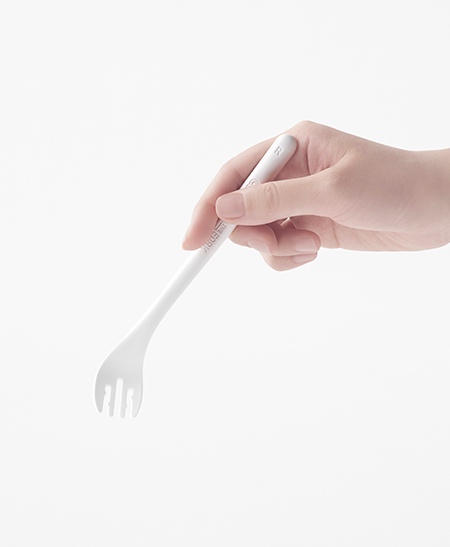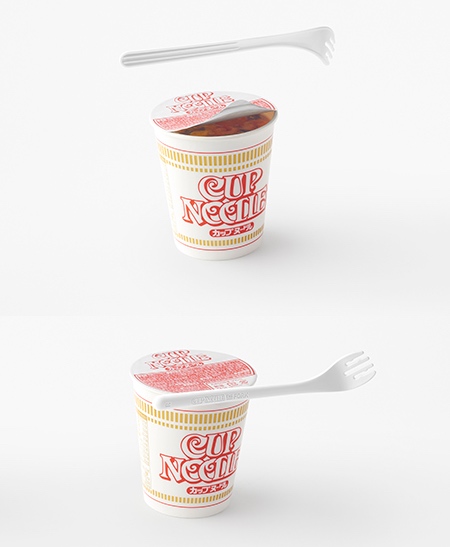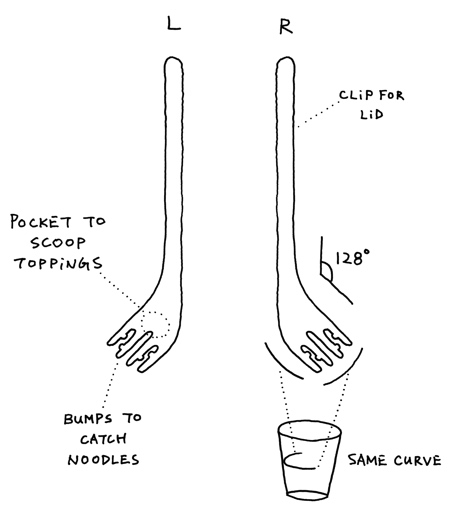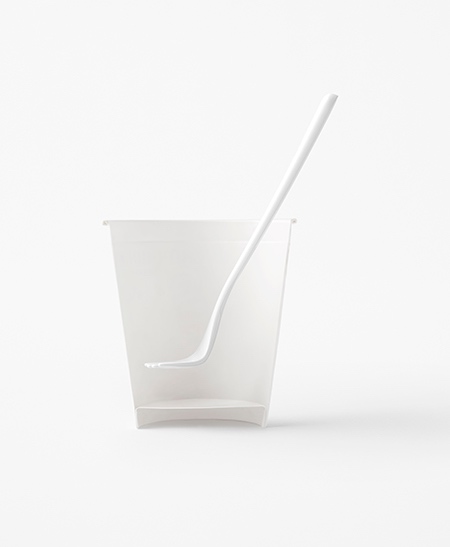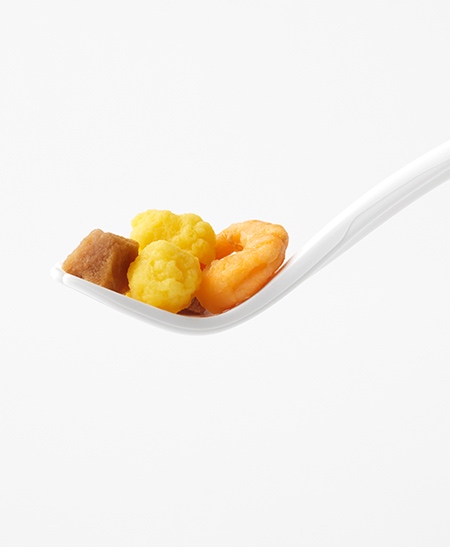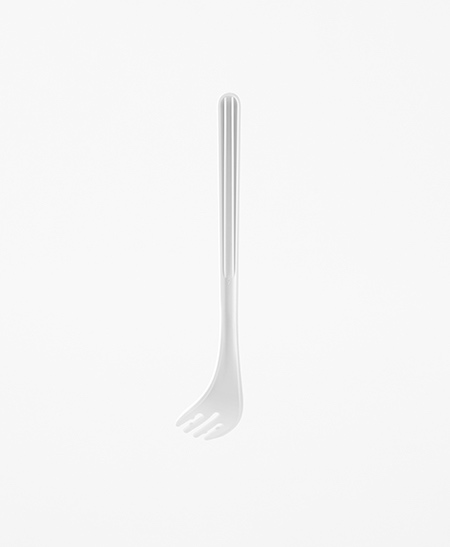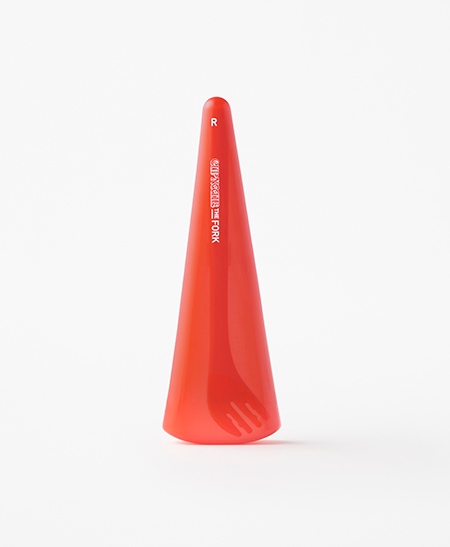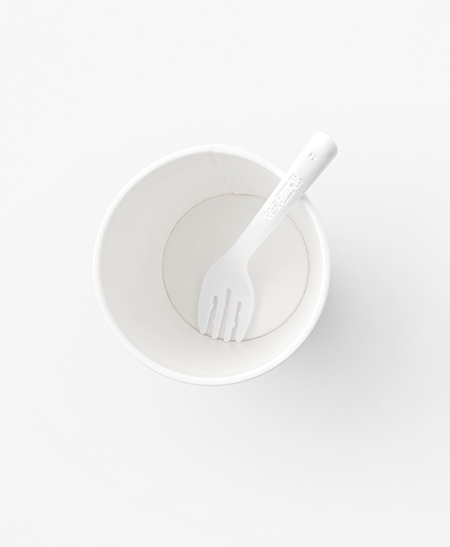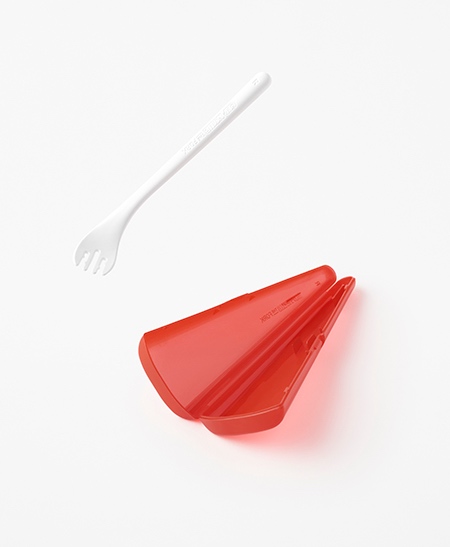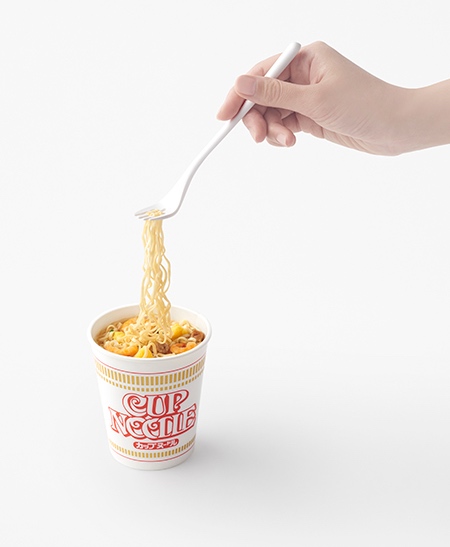 Also check out: Instant Noodles Bag