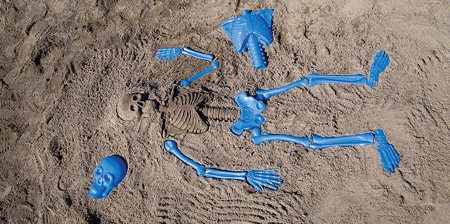 Human anatomy inspired beach playset includes 14 life-sized molds that will help you construct realistic skeleton out of sand.
Skeleton Bones Sand Mold features connected hand and feet bones so that fingers and toes always come out intact.

Human skeleton mold designed for sand and snow. No beach adventure is complete without finding a skeleton buried in the sand.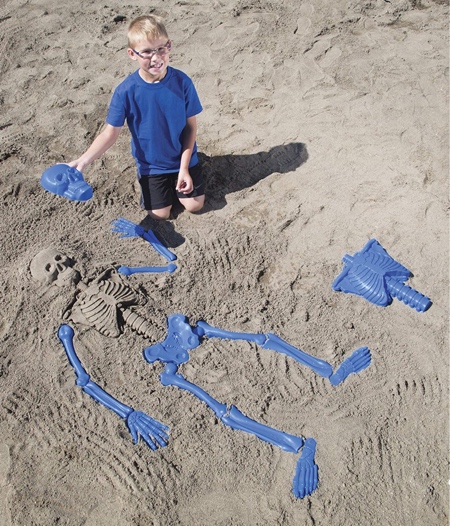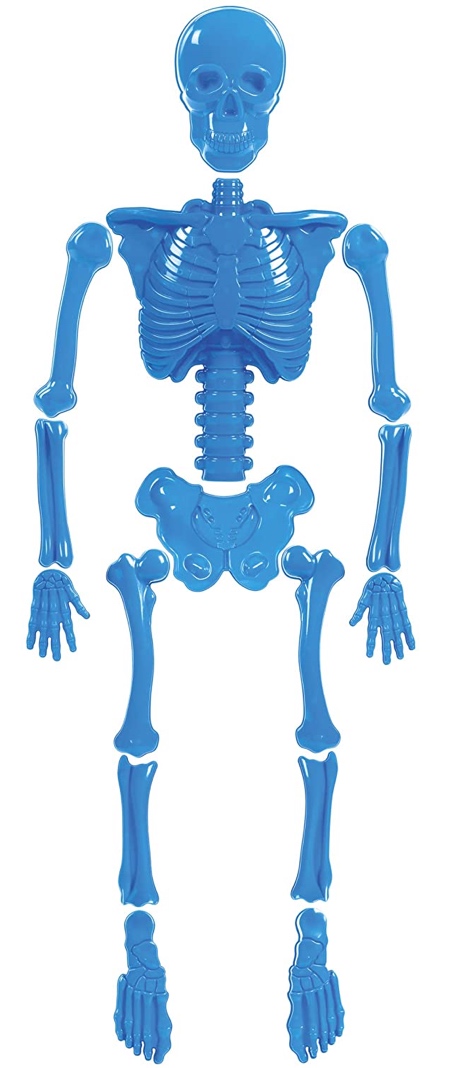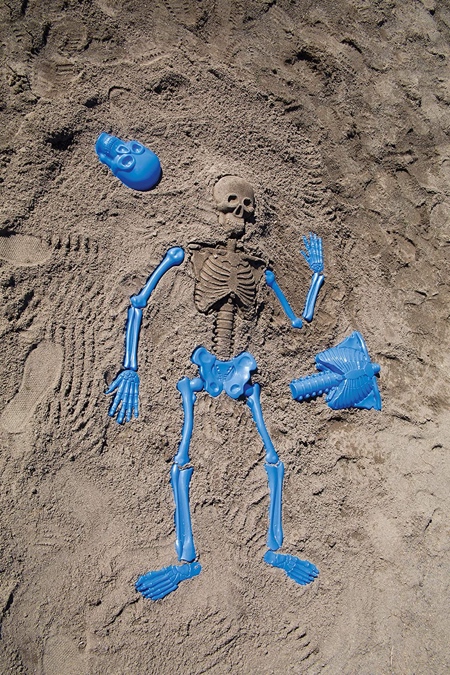 Also check out: Sleeping Cat Sand Mold