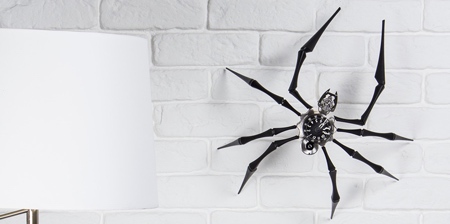 Unique clock designed to look like a scary giant spider crawling on the wall.
Arachnophobia Spider Clock with black dome and white numerals depicting the hours and minutes. The legs can be rotated so that spider can stand tall or splayed flat.

Designed by MB&F, engineered and manufactured by L'Epée 1839.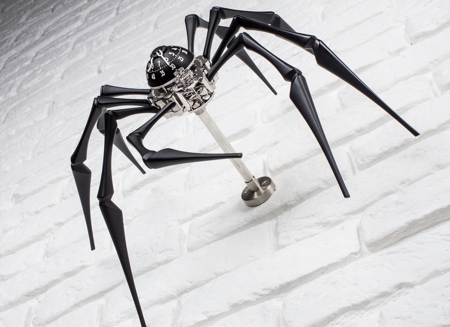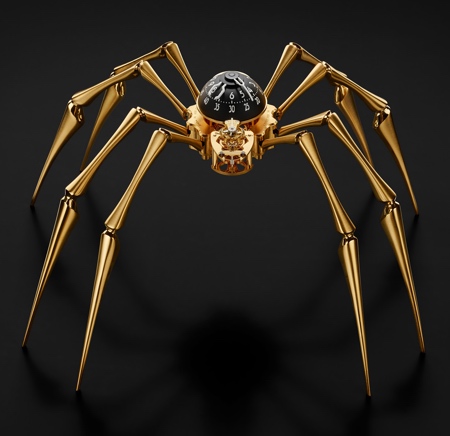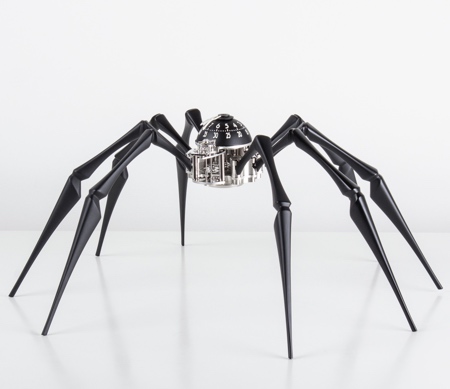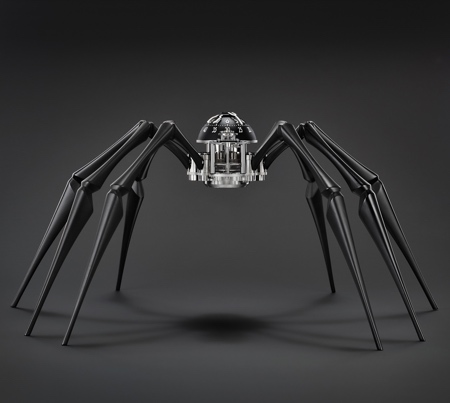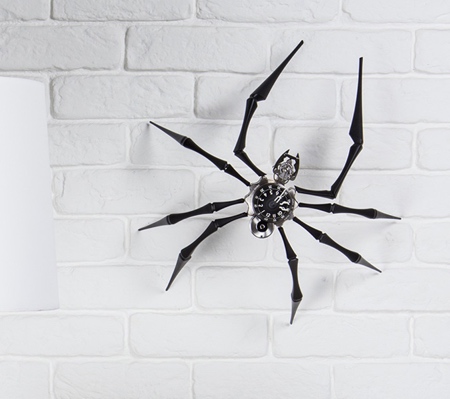 Also check out: Spider Bicycle