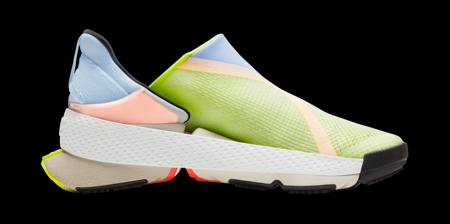 Innovative Nike GO FlyEase shoes with bi-stable hinge and midsole tensioner designed for easy hands-free entry.
Nike FlyEase hands-free shoes feature intuitive easy on / easy off design.

The hinge enables the shoe to be secure in fully open or closed position.

Now you can easily put on and take off shoes without using your hands.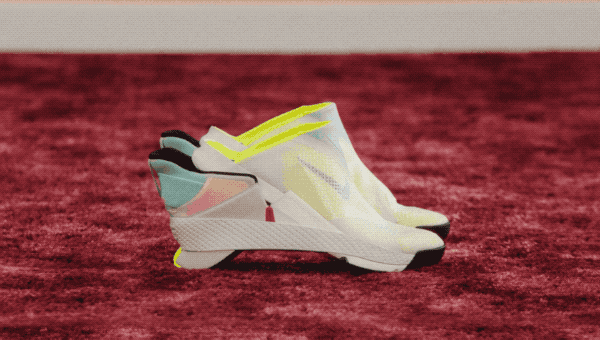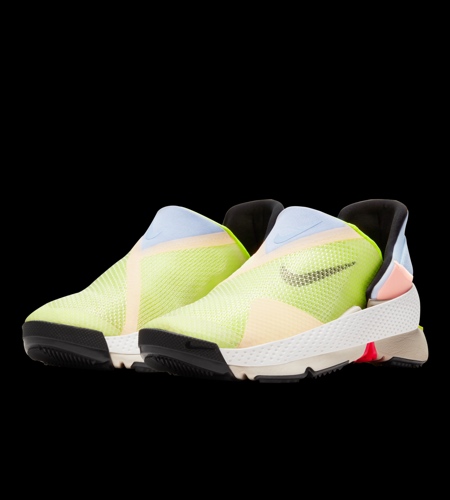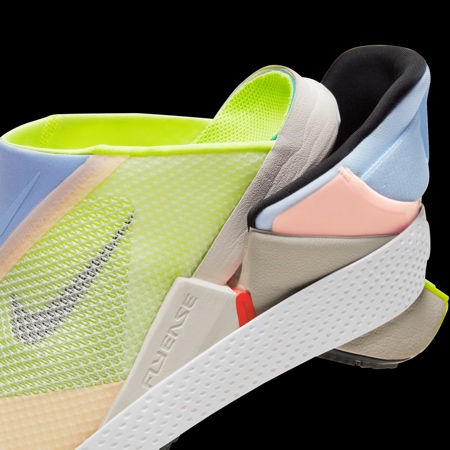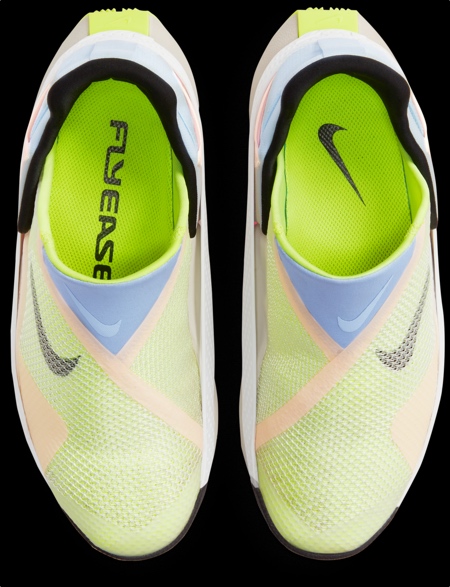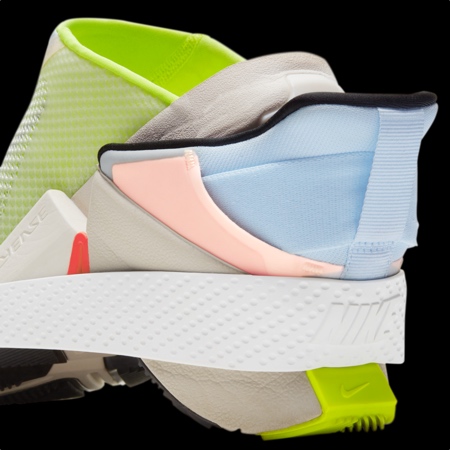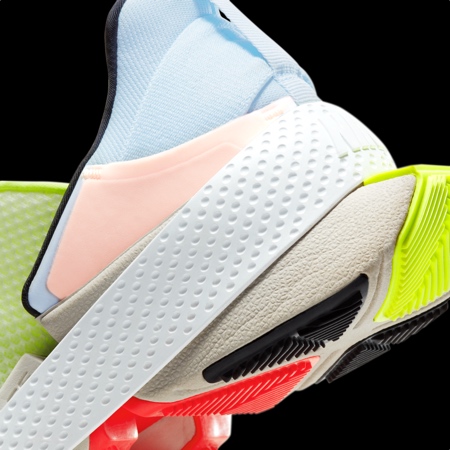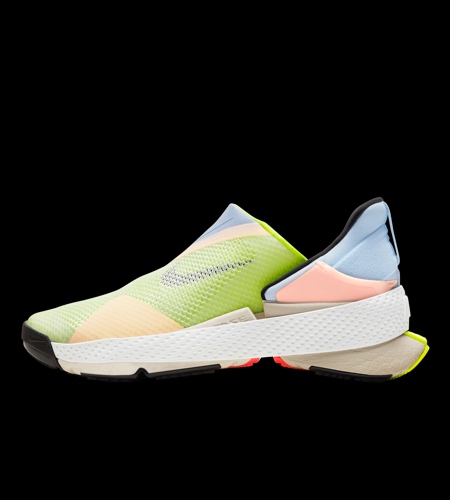 Also check out: Wireframe Nike Sneaker