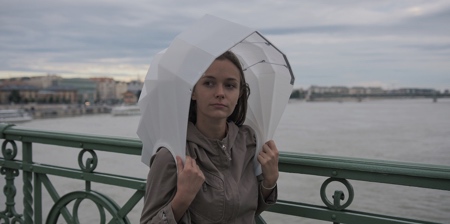 Nature inspired umbrella opens up like a strong shell to protect you and your backpack from the rain, powerful winds, and bad weather.
AFTER YOU hands-free umbrella concept designed by Anna Cserba for maximum head and back protection in cold rainy weather.

Folding umbrella consists of five rigid polycarbonate layers attached to the shoulders. Compact and lightweight hands free umbrella design.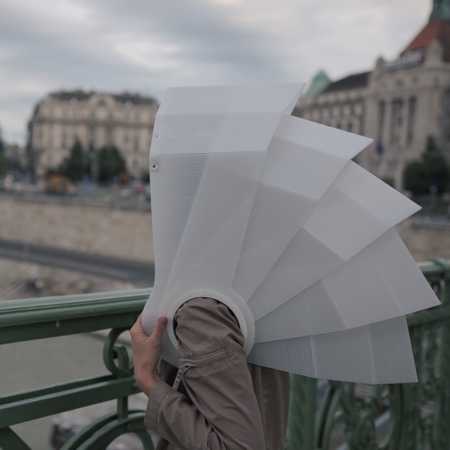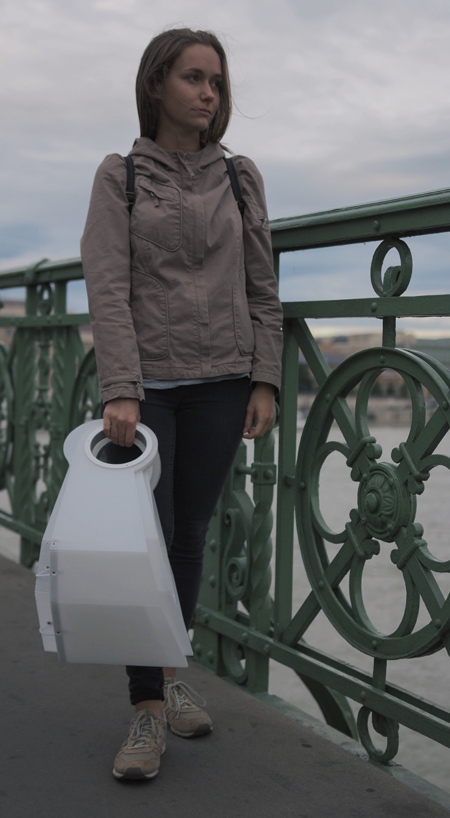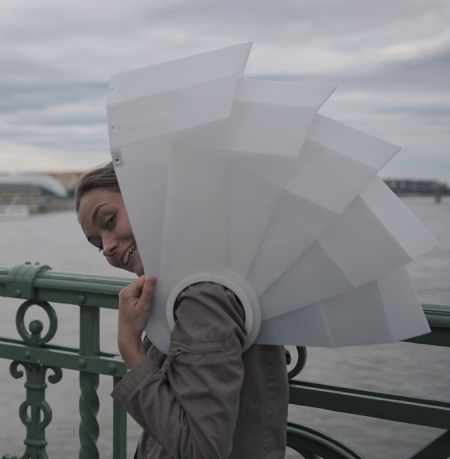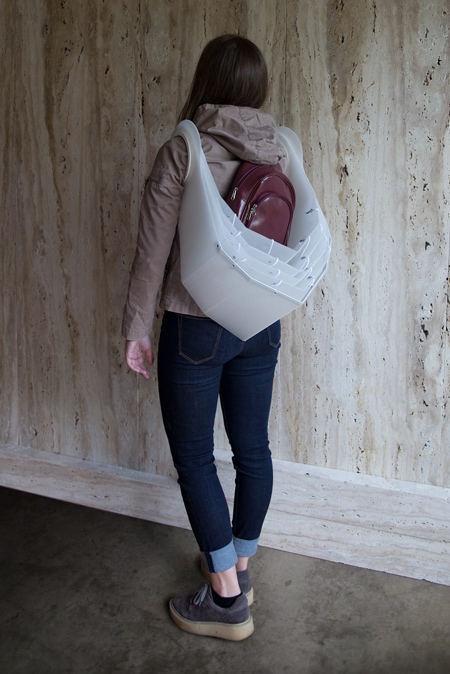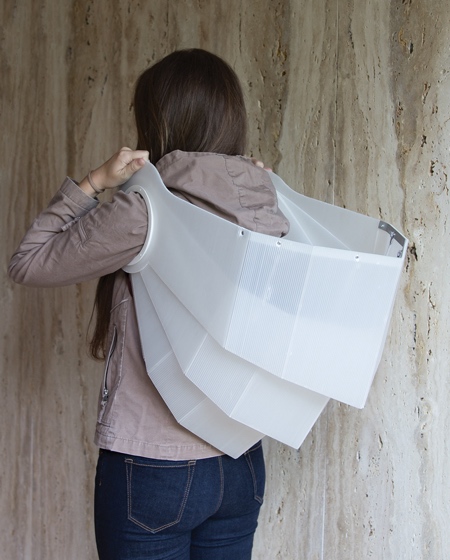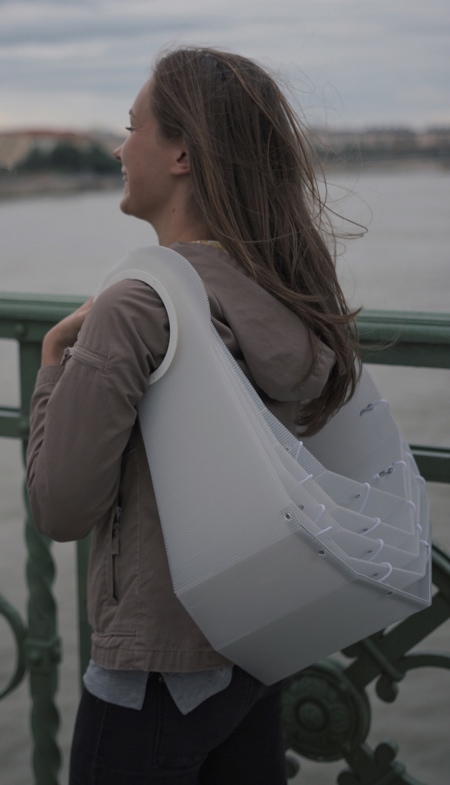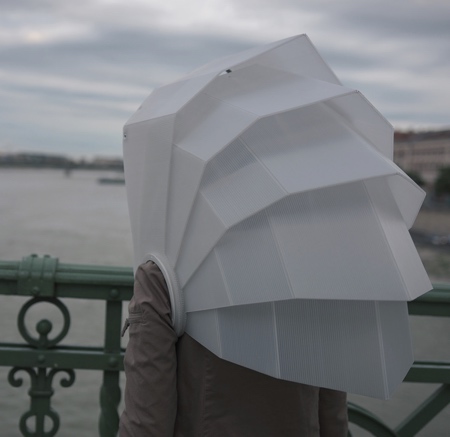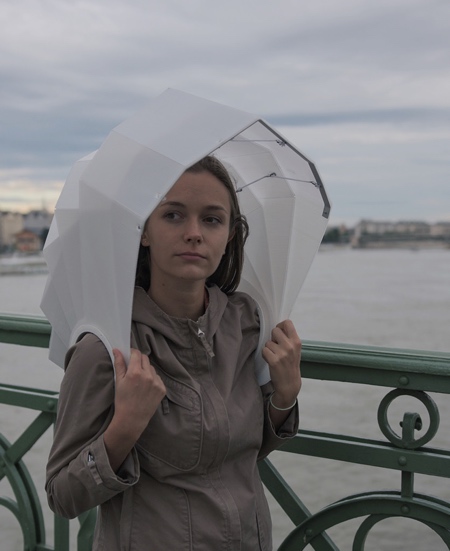 Also check out: Unusual and Creative Umbrellas