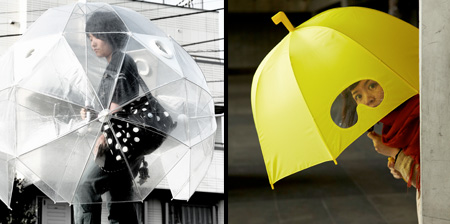 The most creative and innovative umbrella designs from all over the world.
Tail Umbrella
Creative umbrella with a strap that also acts as a creature's tail.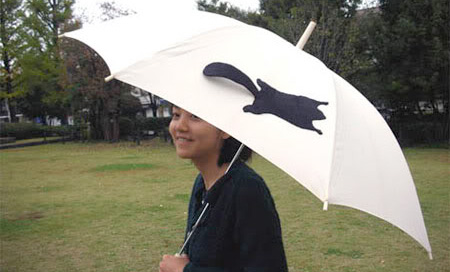 Cup Holder Umbrella
Modern umbrella with coffee cup holder integrated into the handle.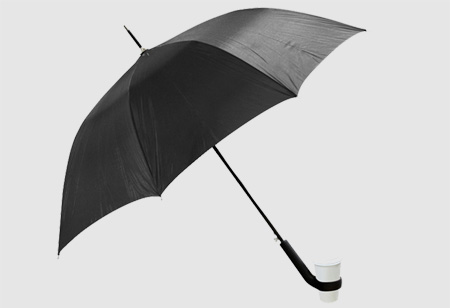 Wheel Umbrella
Artistic umbrella features a wheel that leaves impressions of smiley faces using puddles left over from the rain.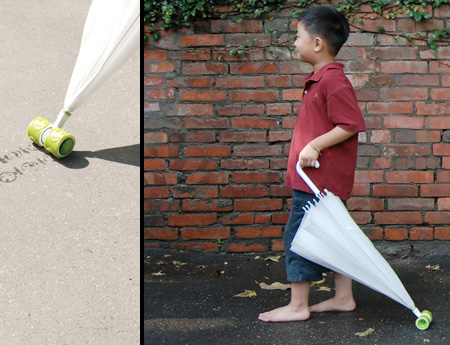 Umbrella Hat
Hands-free umbrella designed by Alexander McQueen for people who do not like to hold umbrellas.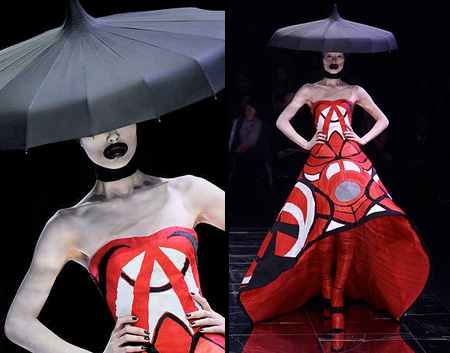 Eco Brolly Umbrella
Innovative umbrella re-uses objects such as newspapers and bags.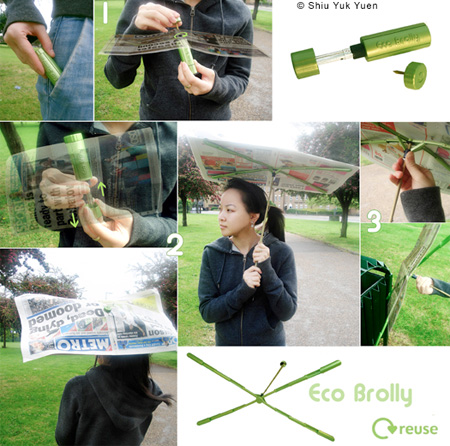 Star Destroyer Umbrella
Cool umbrella design inspired by Imperial cruisers from Star Wars.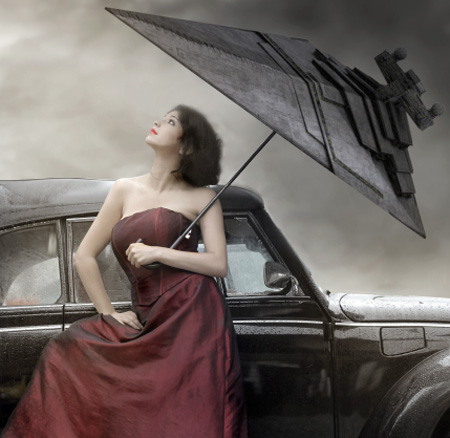 Camera Umbrella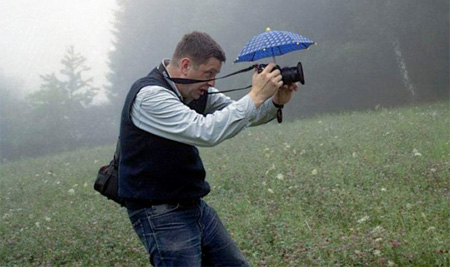 Shoe Umbrella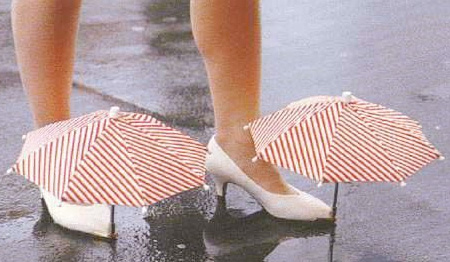 Rain Brush Umbrella
This umbrella allows people to paint on the ground using rain water.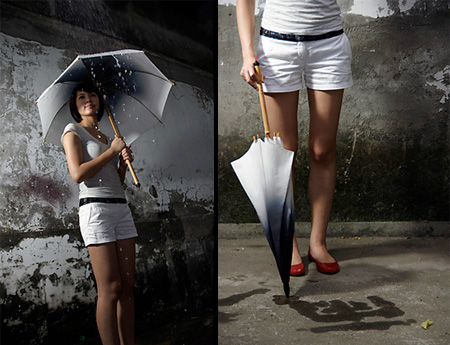 Rifle Umbrella
Creative umbrella comes with intimidating rifle inspired handle.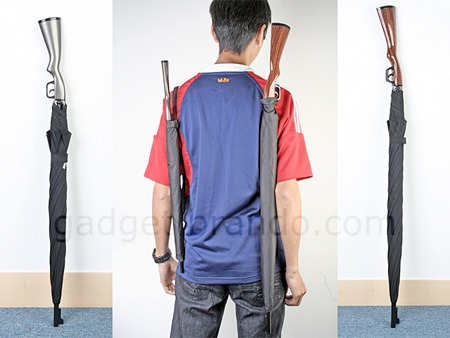 Unbreakable Umbrella
Self-defense umbrella also works as a walking stick or a cane.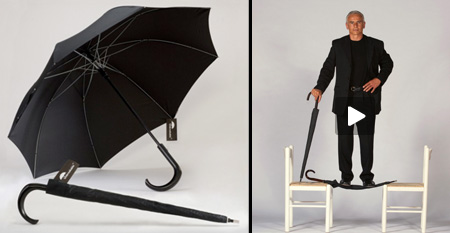 Full Body Umbrella
Cool umbrella designed for total protection was spotted in Japan.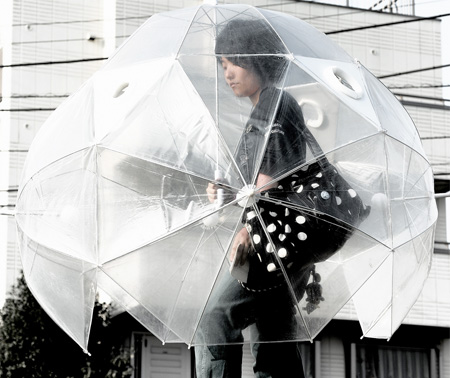 Goggles Umbrella
It protects you from the rain and lets you see where you are going.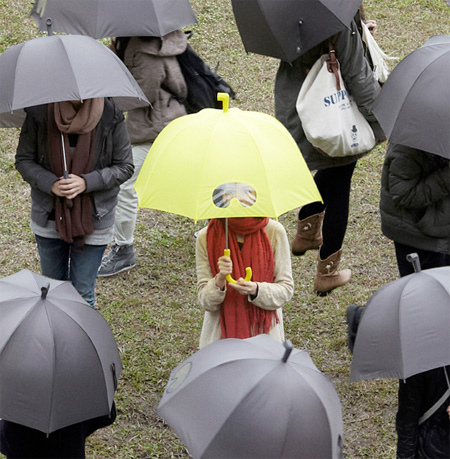 For more cool umbrellas, check out: 12 Fun and Creative Umbrellas