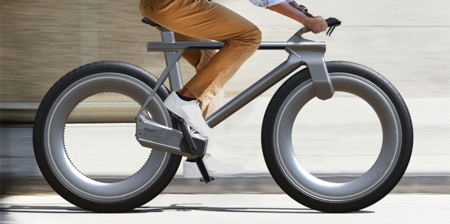 Futuristic bicycle with innovative hubless wheels features small electric motor and removable battery inside the frame.
PILOT hubless bicycle designed by Franz Cerwinka is made out of strong and lightweight 7005 series aluminum.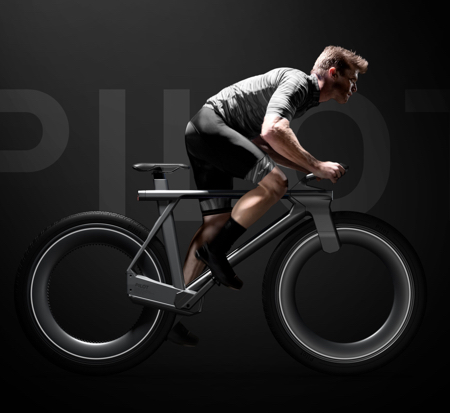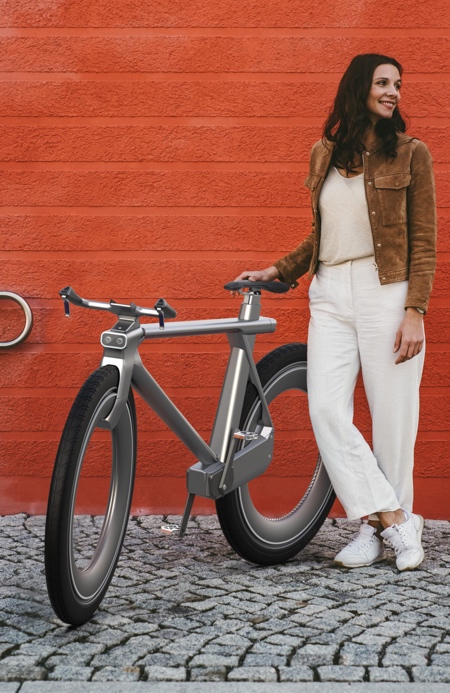 Hubless Gear Design
With an off center axle, and addition gear was required for the wheels to spin at the proper rate while pedaling naturally.

Pedaling is further assisted with an onboard motor that provides an extra boost when the throttle is pressed.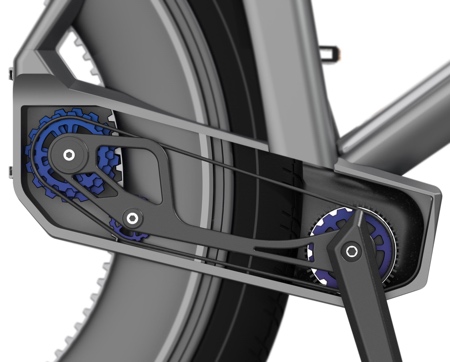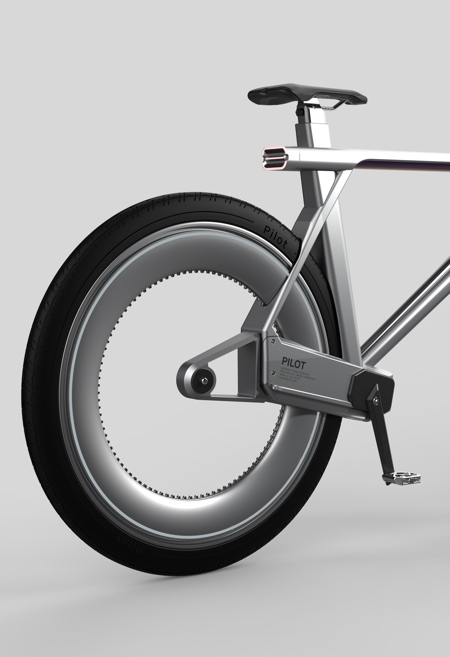 Storage Box Attachment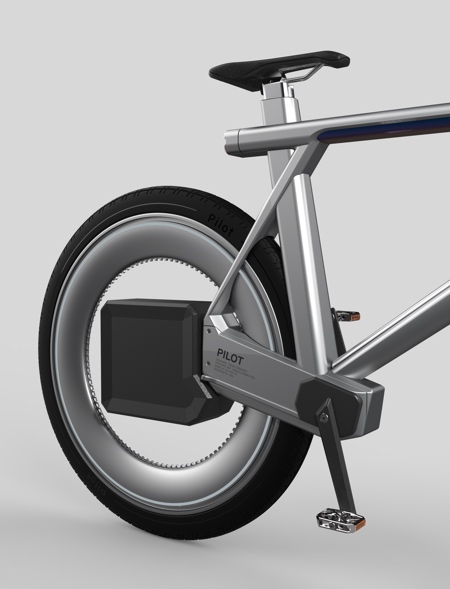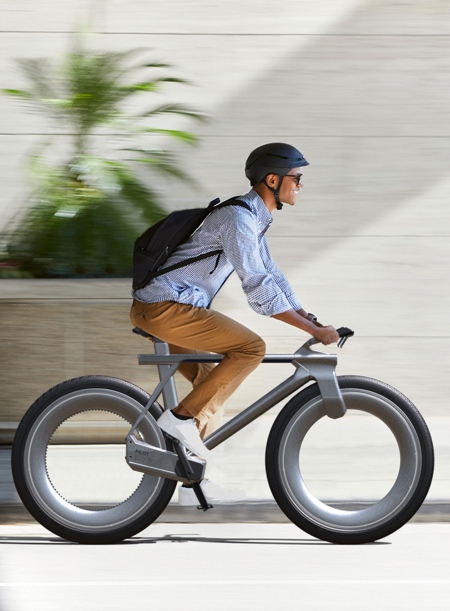 Also check out: Hubless Motorcycle