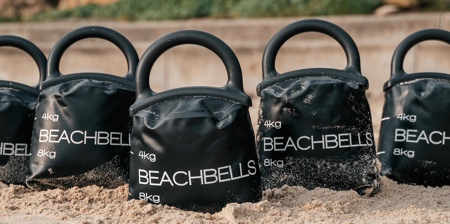 Portable fitness equipment in the form of a kettlebell filled with sand designed to be used on a beach.
BEACHBELLS sand kettlebells feature solid aluminium ergonomic handle crafted for maximum comfort.

Sand bag itself is made out of reinforced durable fabric that will not break.

Use it as a Kettlebell or a sandbag. BEACHBELLS is all you need for a full body workout. Weight can be adjusted from 1.5kg to 16kg.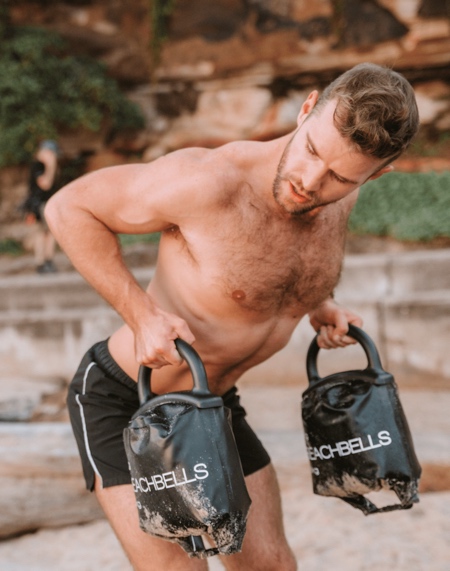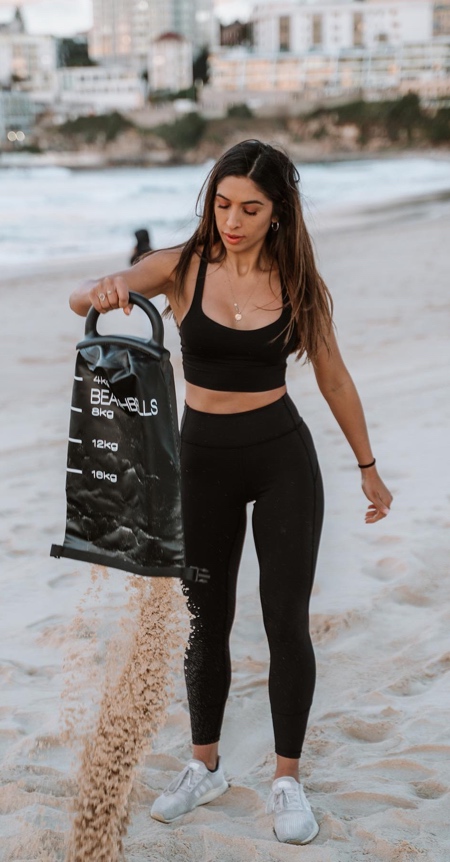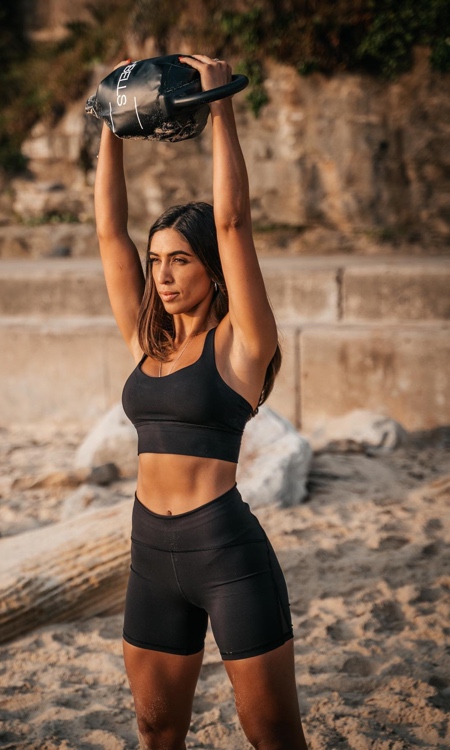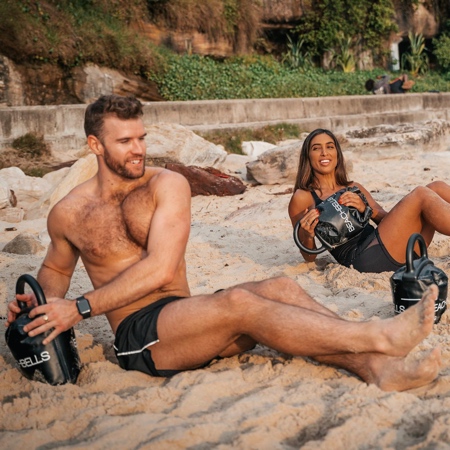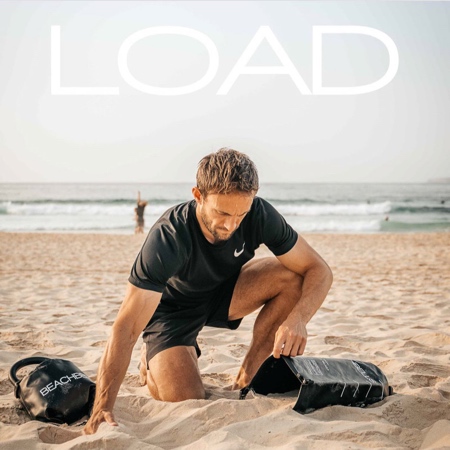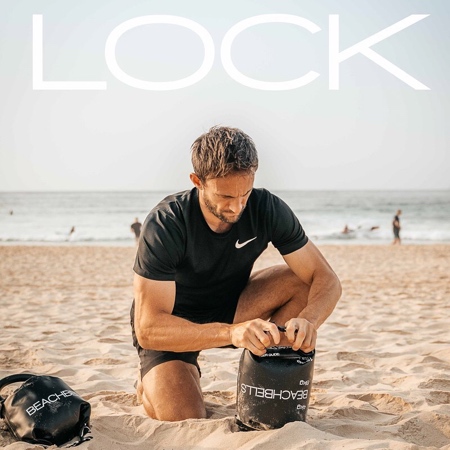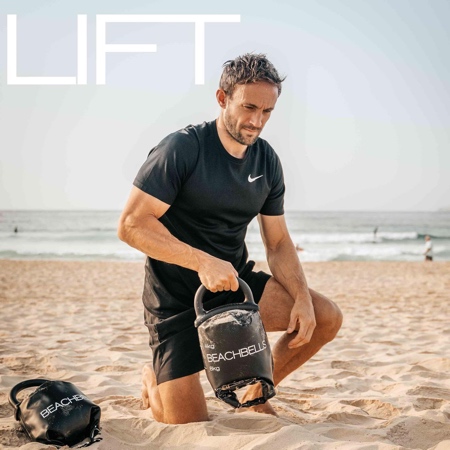 Also check out: Dumbbell Cutlery