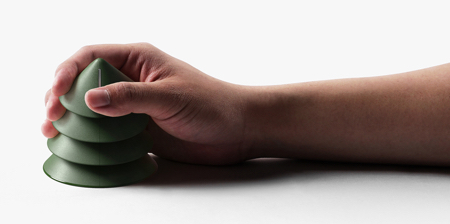 Creative vertical grip computer mouse shaped to look like a Christmas tree.
Pine tree computer mouse designed by Q Seo for the Holiday season.

Christmas Tree inspired mouse allows for neutral wrist position and reduces pressure on the carpal tunnel area.

Touch scroll metal bar with cool minimalist look serves its core purpose.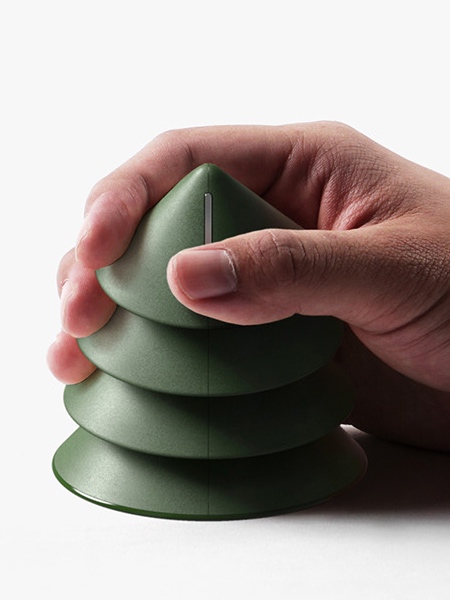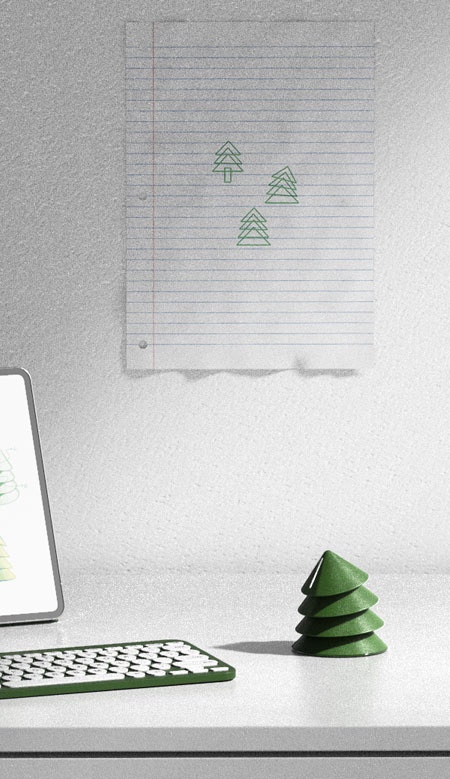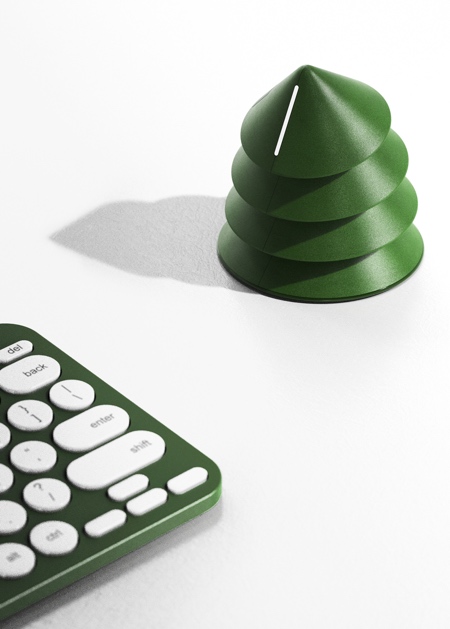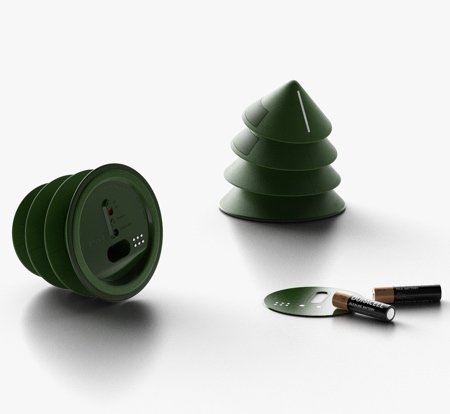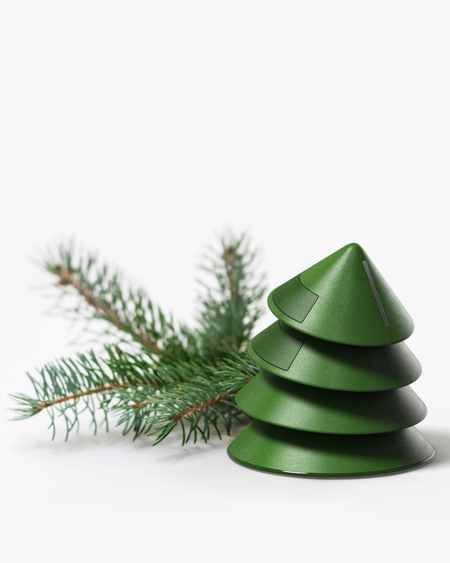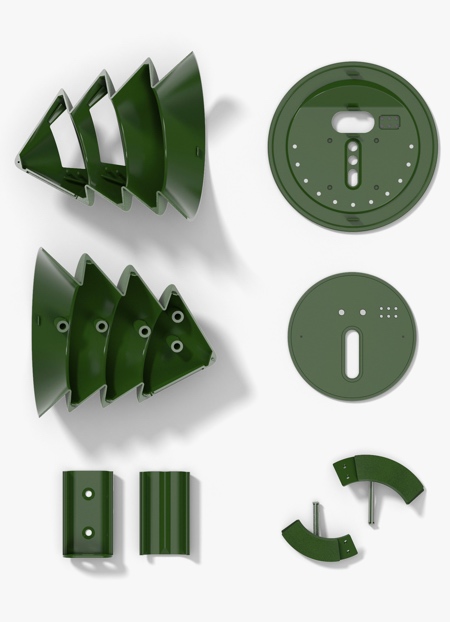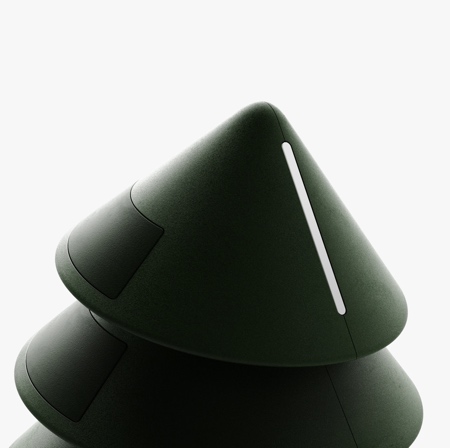 Also check out: LEGO Christmas Tree