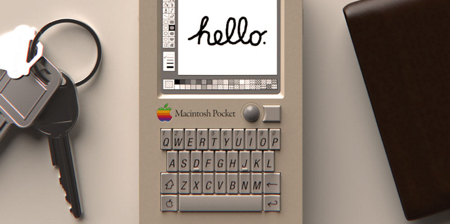 Portable computer inspired by iconic look of a classic Apple Macintosh features miniature keyboard, trackball, and slightly curved CRT screen.
Macintosh Pocket concept designed Rex Sowards comes with hidden Apple Desktop Bus, printer, modem, and SCSI DB-25 connector ports on the back.

Fake vintage product is a modern computer with cool retro design.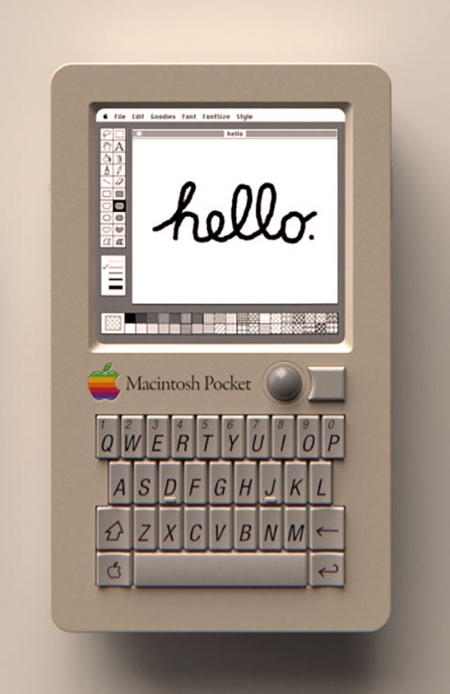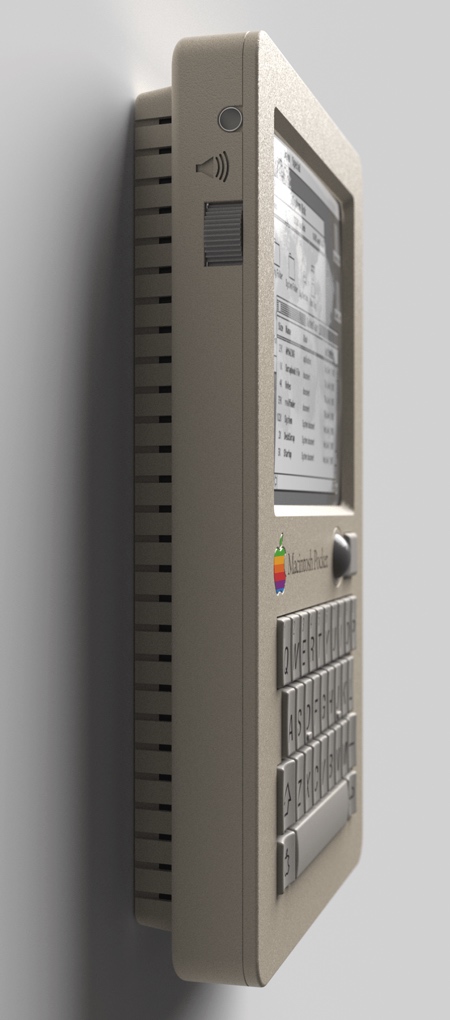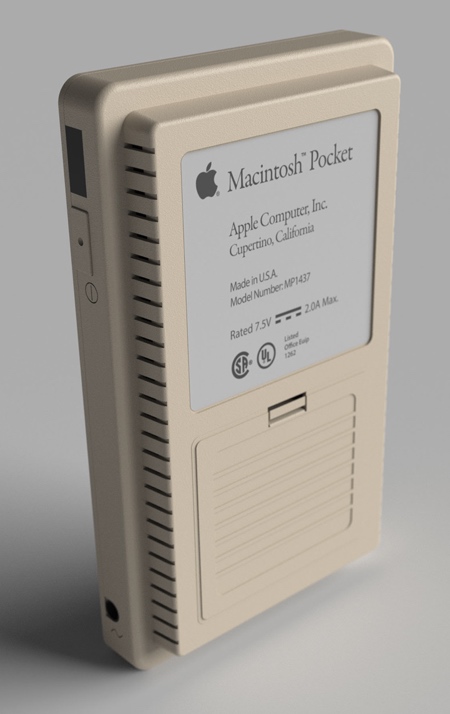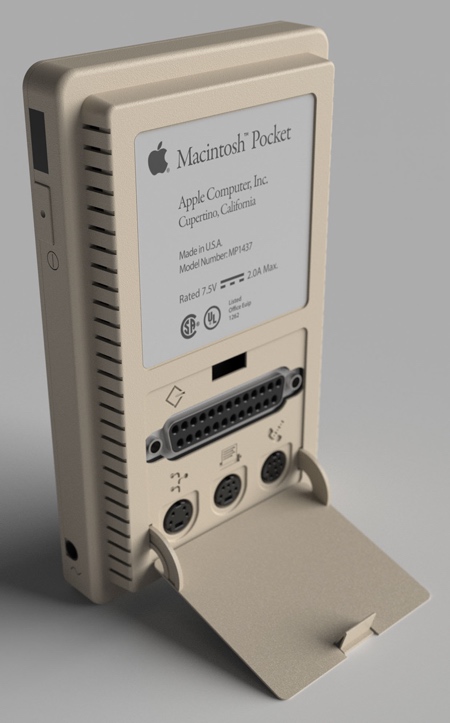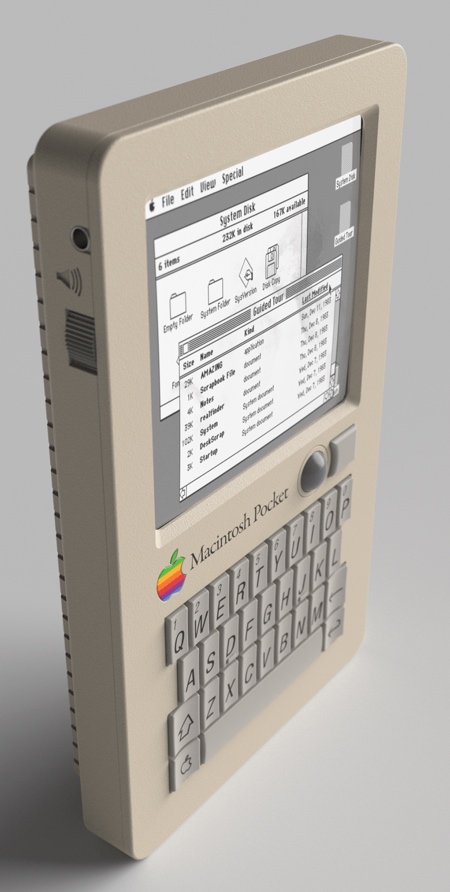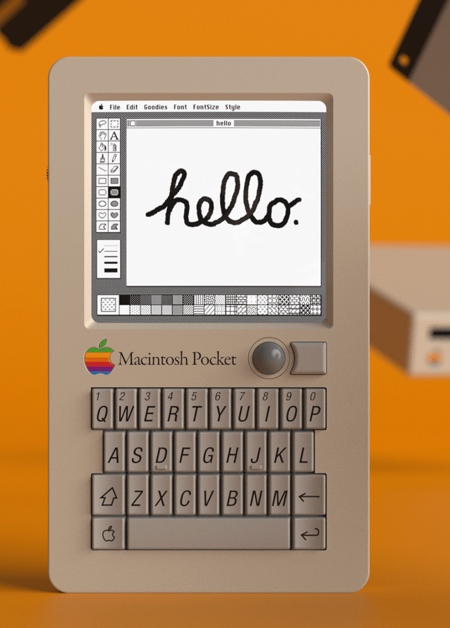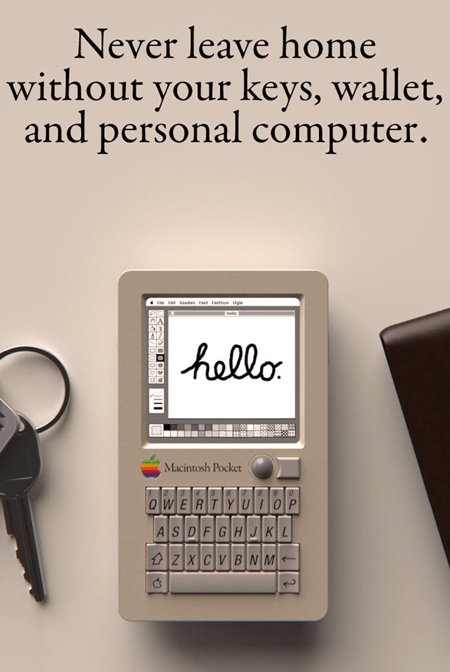 Also check out: Macintosh Phone