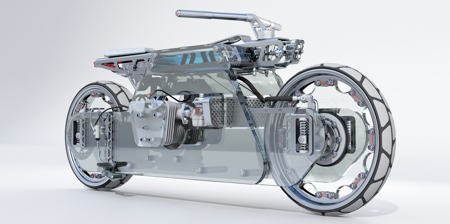 Futuristic motorcycle with plunger-style suspension features some components made of tempered glass, including the wheels, gas tank, and other parts.
"Nu'Clear" bulletproof glass motorcycle designed by Mikhail Smolyanov.

It has an "atom punk" design and is available with either a boxer engine or electric motor unit.

The fuel tank of the boxer engine is transparent with blue LED lighting, and the electric version has radiator fins that resemble the shape of fuel elements for a nuclear reactor.

Both versions have a hydraulic torque transmission system instead of a traditional gearbox.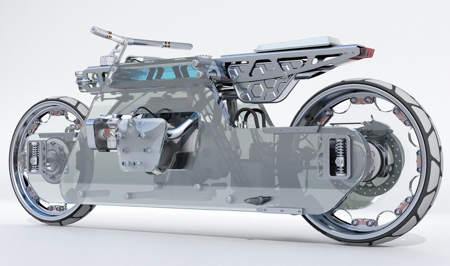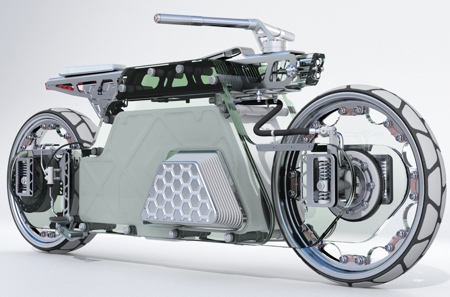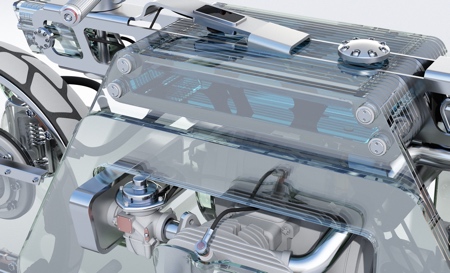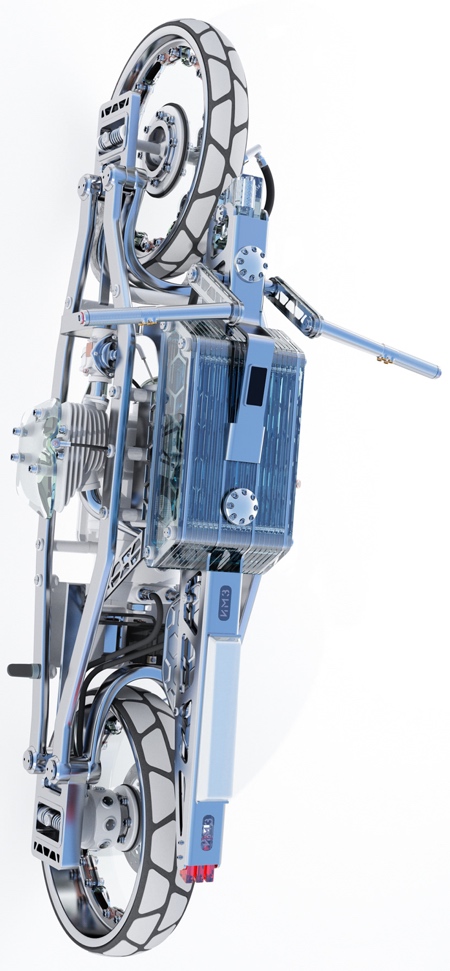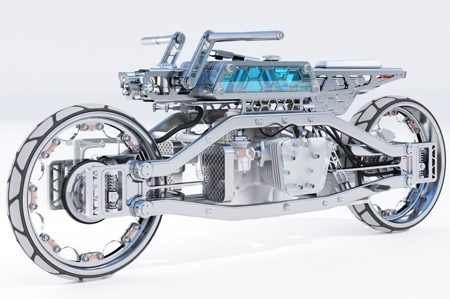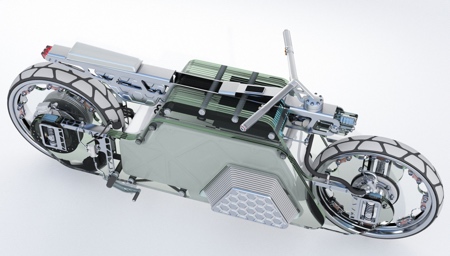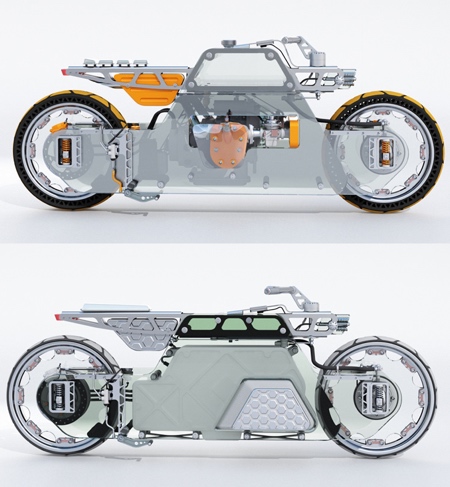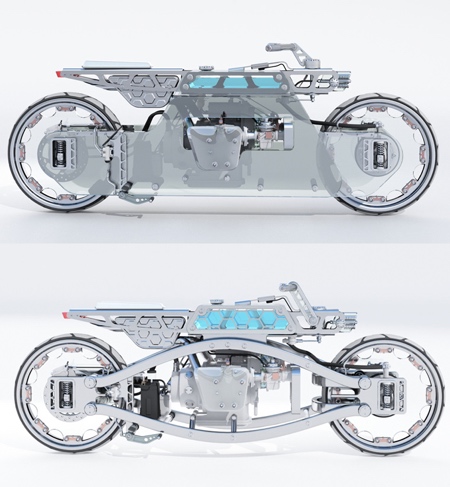 Also check out: Racer-X Electric Motorcycle