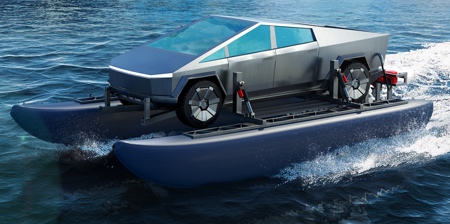 Catamaran attachment designed for Cybertruck promises to transform your Tesla car into an all-electric speed boat.
Turn Cybertruck into a catamaran using the Cybercat and Cybercat Foiler.

Installation and breakdown of the components can be quickly done by one person, and the parts can be easily stored in the Cybertruck vault.

The Cybercat can reach a top speed of 25+ mph (22+ knots), with a price range of $22,900 to $32,900, while the Cybercat Foiler has a top speed of 40+ mph (35+ knots) and a price range of $35,400 to $42,900.

Say goodbye to the hassle of boat ownership. The most innovative and exciting way to experience the water in your Tesla Cybertruck.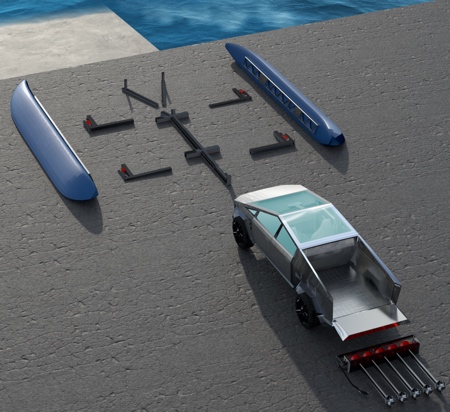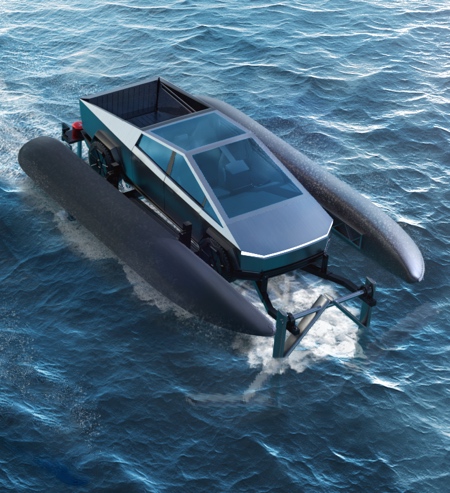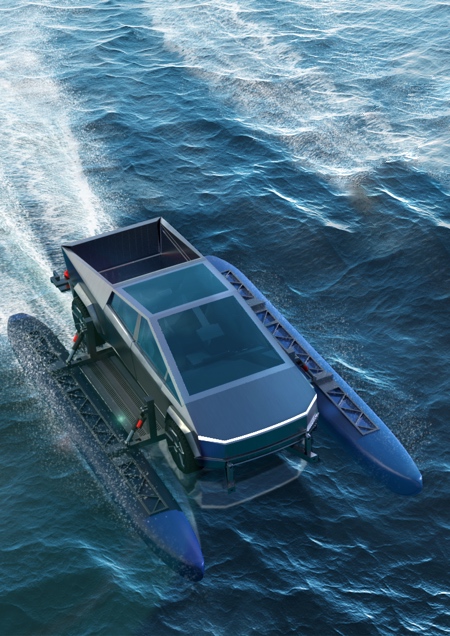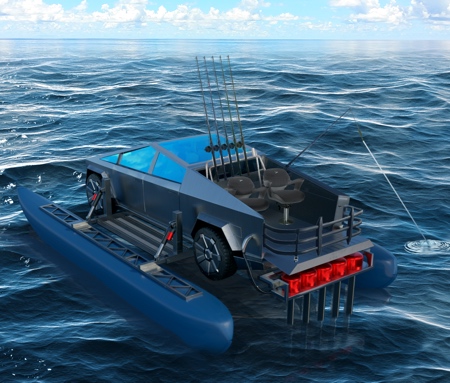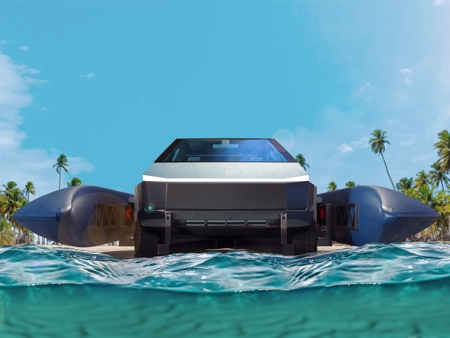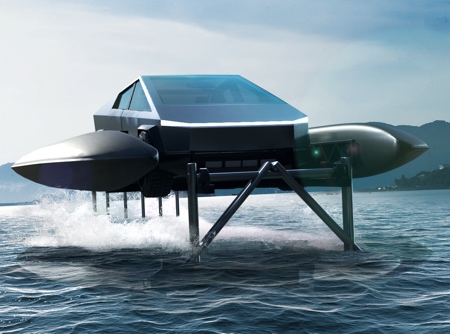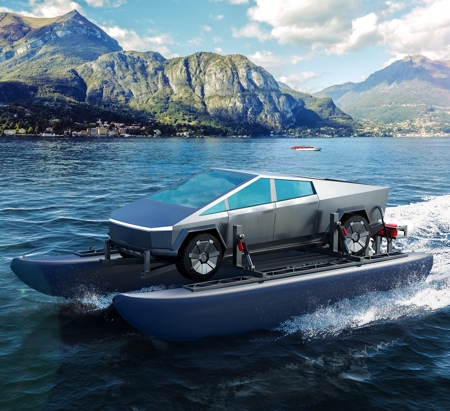 Also check out: Tesla Cybertruck Pop-Up Camper