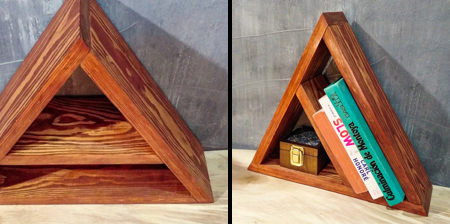 Geometric bookshelf shaped to look like a triangle made out of recycled wood from reclaimed wooden pallet.
"Triangle Shelf" designed by WoodenHeart Artstudio created to add some rustic charm to your home or office.

Unusual shape sets it apart from more traditional bookshelves that are rectangular or square. This gives the shelf a modern and creative look.

It has a natural finish and metal hook on top to make it easy to install.

Combine multiple triangle shelves to make your own unique bookcase.

Each triangle shelf is handmade and may look slightly different.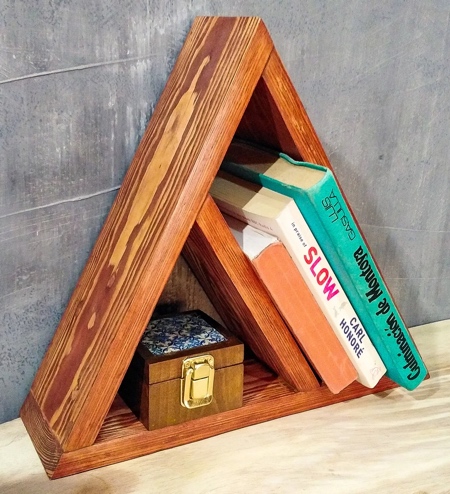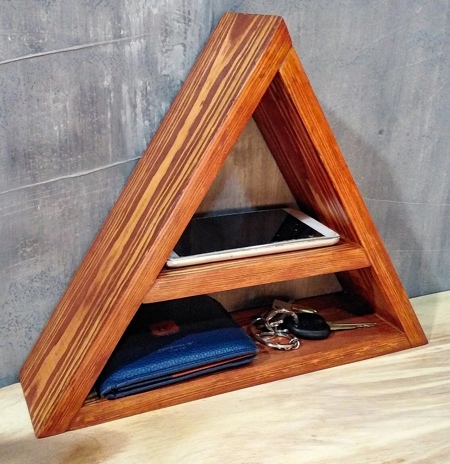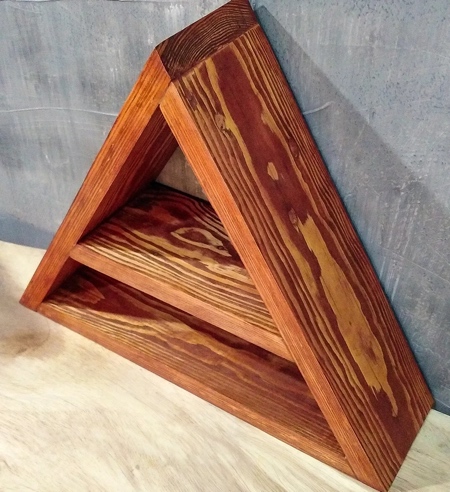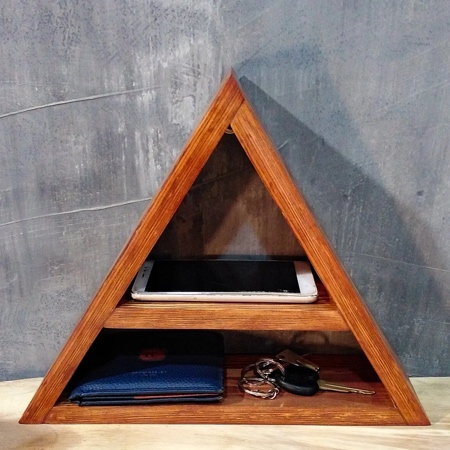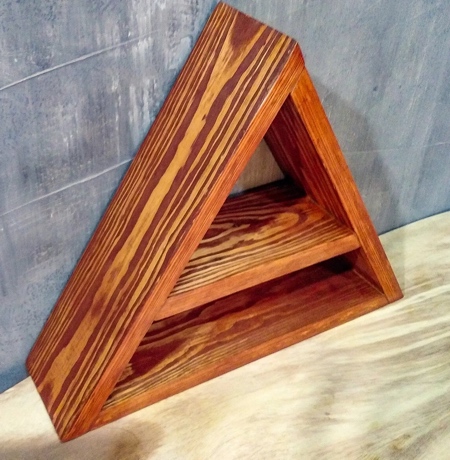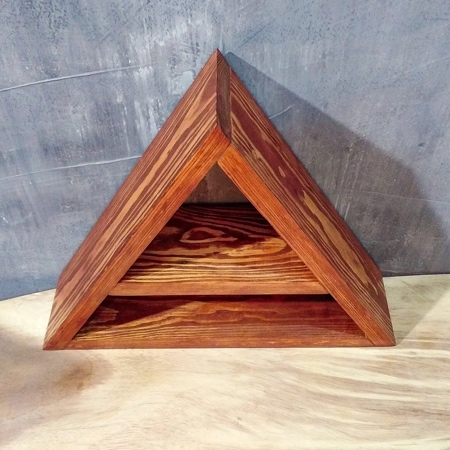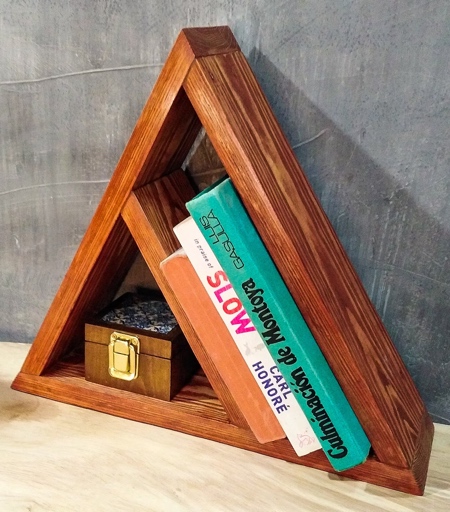 Also check out: Bookshelf Sofa