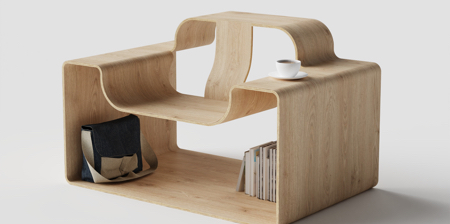 Multifunctional and space-saving piece of furniture with integrated bookshelf designed to be used as a chair and a desk.
The Tailor Armchair by SUNRIU. In the past, people used to lean on the back of chairs when they played cards, so cushions were added for comfort.

This idea inspired Jing-Cyuan Tang to make a chair that can be used as both a desk and an armchair.

Versatile armchair has a raised surface made of plywood that can be used as the back of the chair or as a tabletop for a desk.

Don't have enough space for a separate bookshelf? No problem!

Innovative chair features curved panels and enough free space on the sides for your feet and book storage.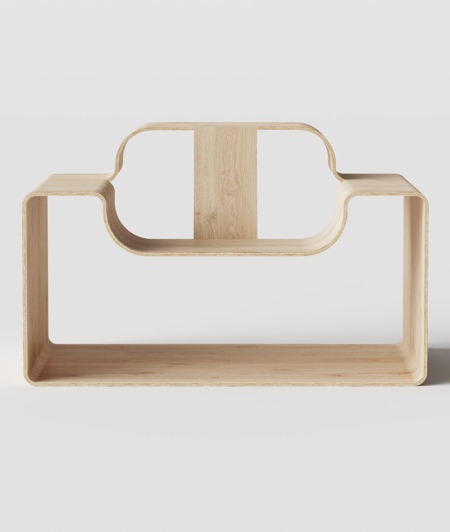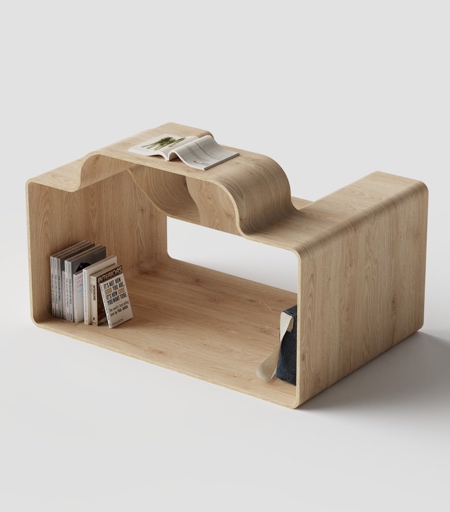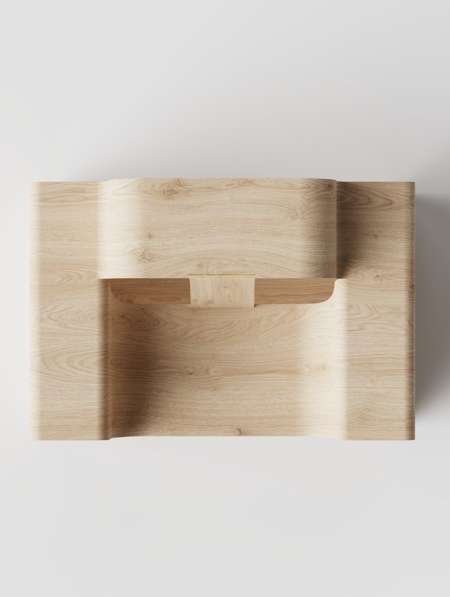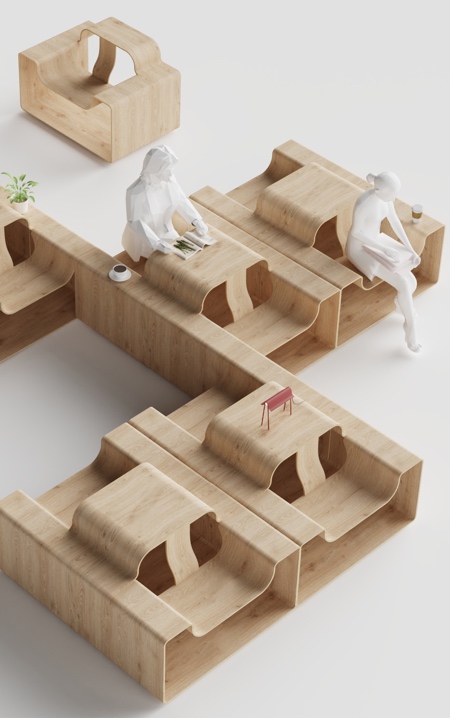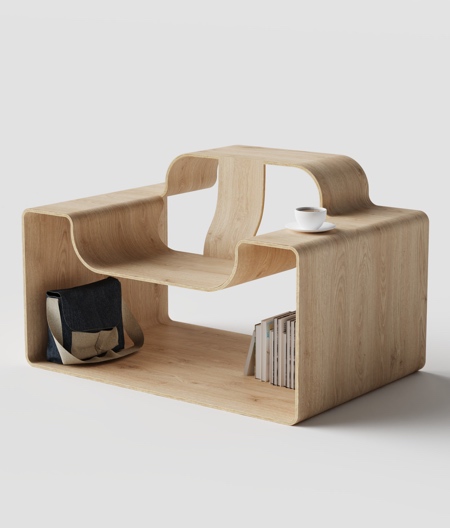 Also check out: Personal Desk Chair