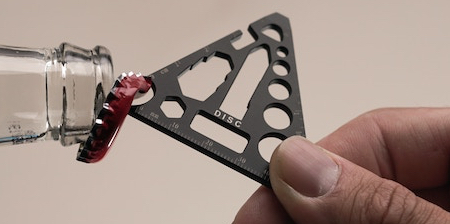 Triangle shaped multi-tool made of titanium comes with 14+ tools, including a multi-wrench, slotted head driver, drill guide, and bottle opener.
TRIANGLE Multitool designed by Disc is versatile, portable, and lightweight, weighing only 12g (0.42 ounces).

It is TSA compliant and perfect for day-to-day tasks or outdoor adventures.

Don't let pocket space go to waste – the Triangle Multitool packs a toolbox's worth of functionality into a single pocketable tool.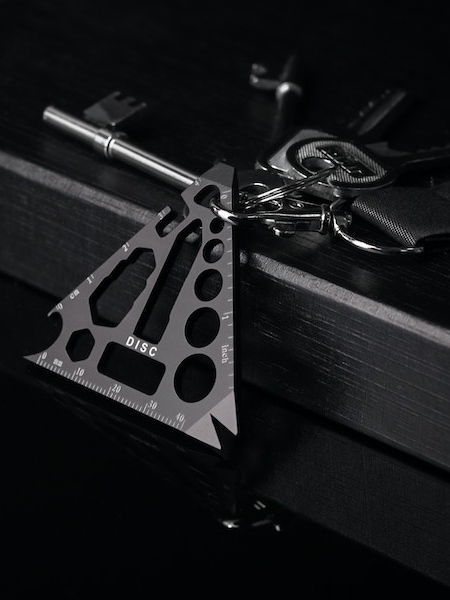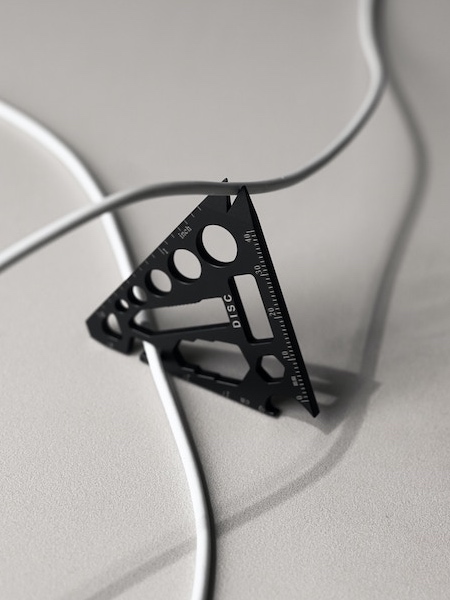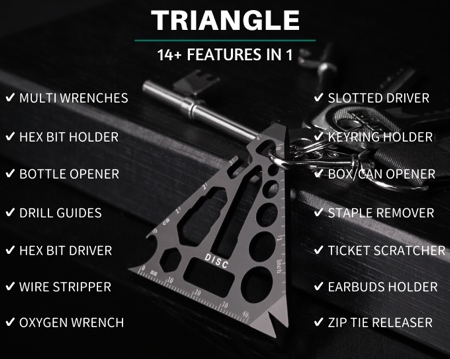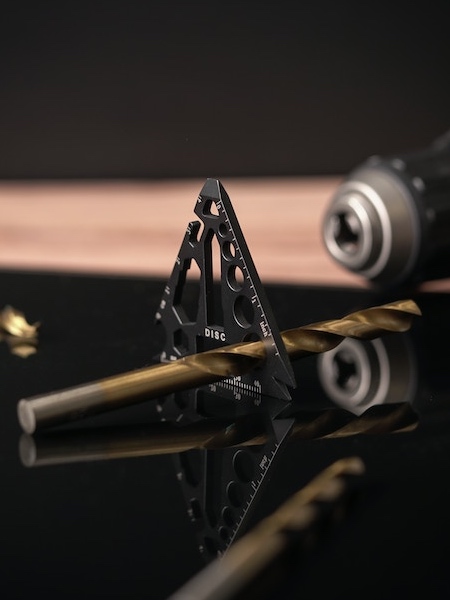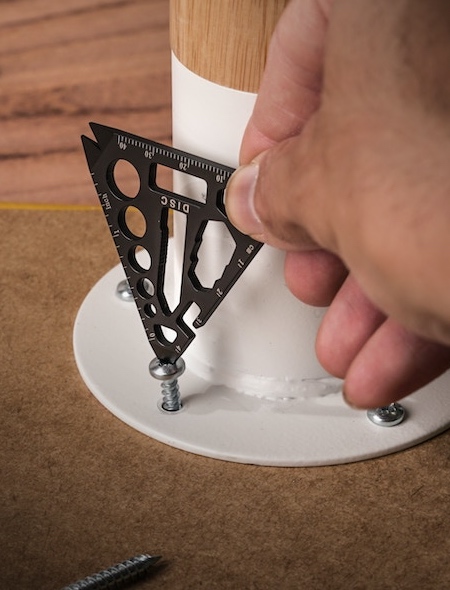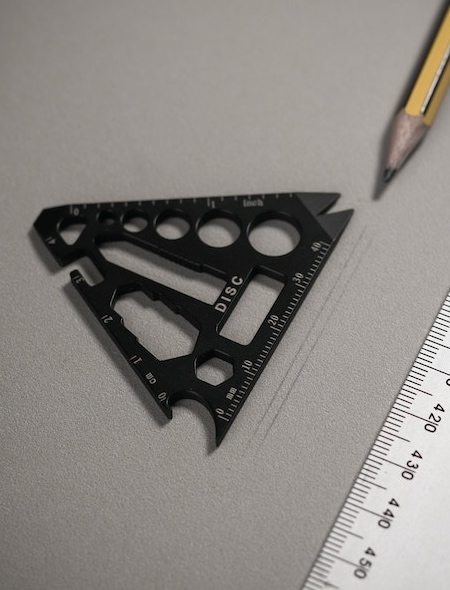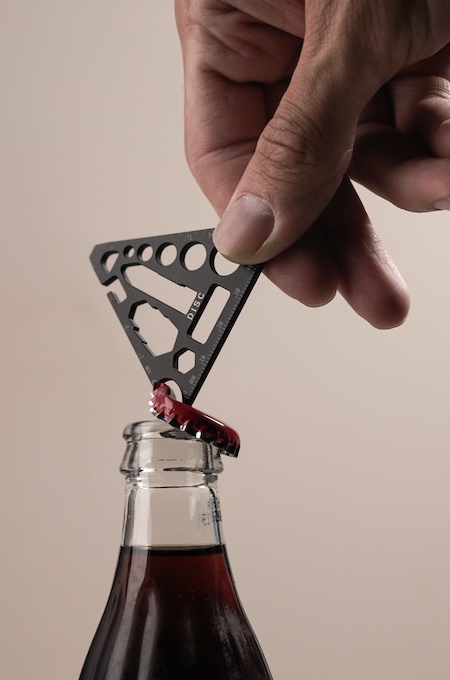 Also check out: Multi-Tool Belt Buckle