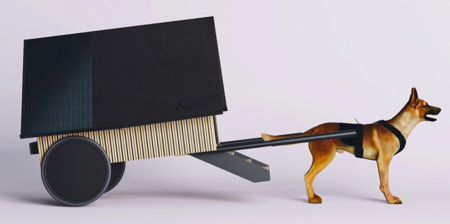 Portable dog house can be easily moved to any location because it has wheels.
The "Bowowhaus" designed by Conran and Partners was made with a German Shepherd in mind, but it can be used by any dog breed.

Dog House on Wheels has stairs and a window. Inside, there is a bed and a bowl for the dog's food and water.

Mobile dog house created to make sure that dogs would feel comfortable and at home no matter where their owners take them.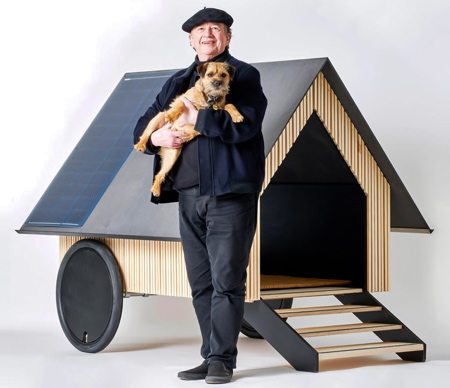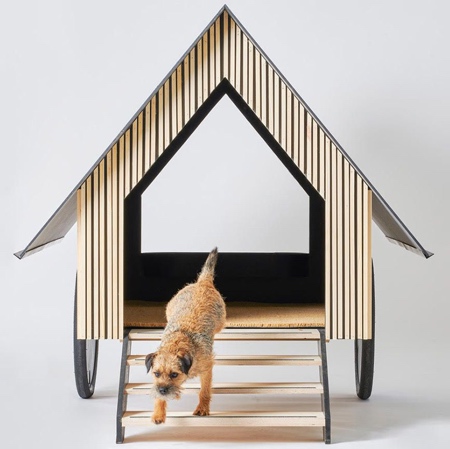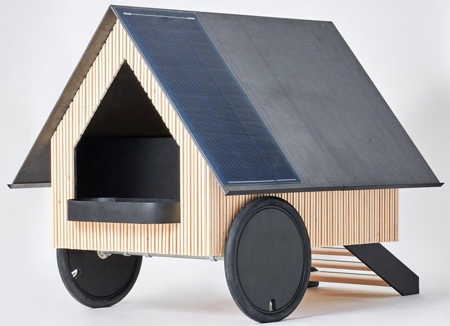 Also check out: Dog House Under the Stairs