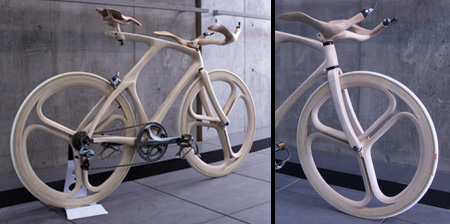 Unique bicycle made of wood by talented Japanese designer Yojiro Oshima.
Bicycle frame, wheels, seat, and handlebar were all sculpted out of wood.

Yojiro Oshima, industrial design student at Musashino Art University in Tokyo, created this "Wooden Bicycle" for his final graduation project.

Beautiful wooden bicycle is handmade. Total weight is 14 kg (31 lbs).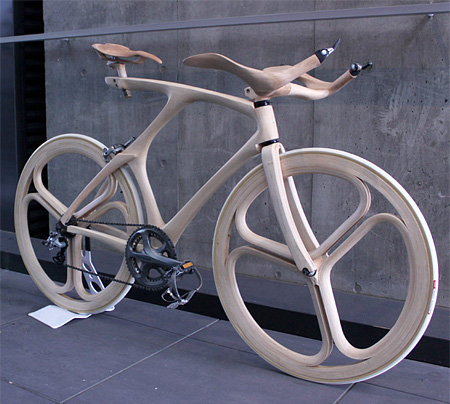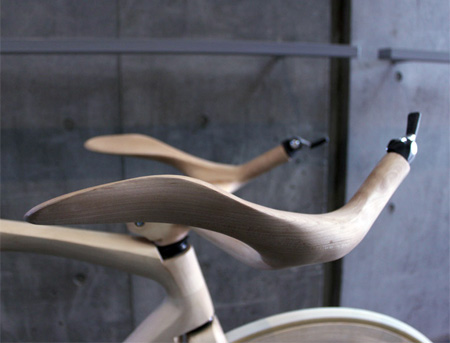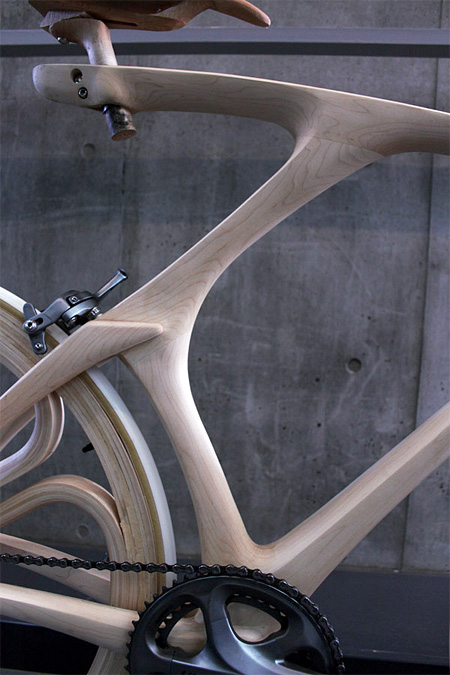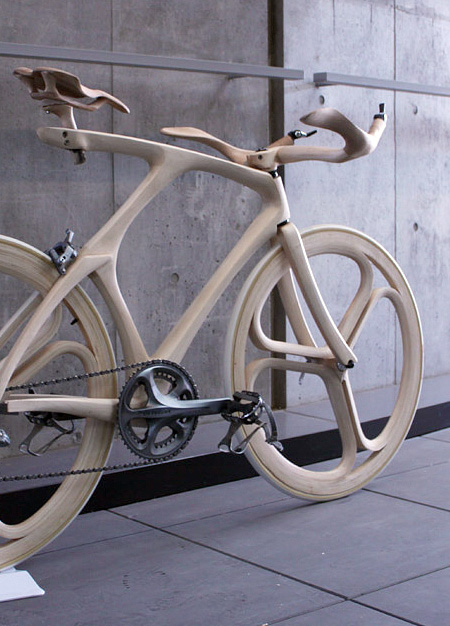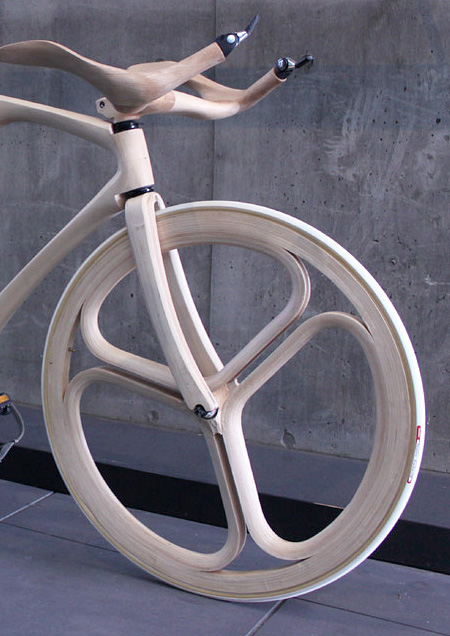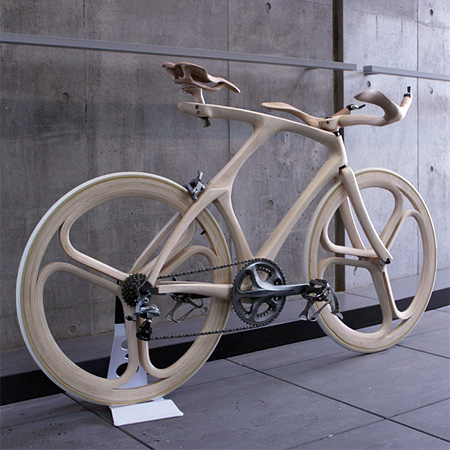 Also check out: Airless Bicycle Tires and Laser Bike Lane