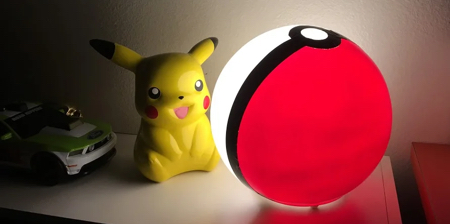 Experience the magic of capturing Pokemon monsters right in your bedroom with cool night light designed to look like a Pokeball.
Pokemon inspired "Pokeball Night Light" handmade by Stevizl for his Son.

Use the instructions to make your own lamp and illuminate your late-night study sessions with the Pokeball shaped night light.

Let the gentle light guide your way as you dive into the world of knowledge, just like a true Pokemon trainer on a quest for wisdom!

Beyond its functional purpose, the Pokeball Lamp serves as decoration.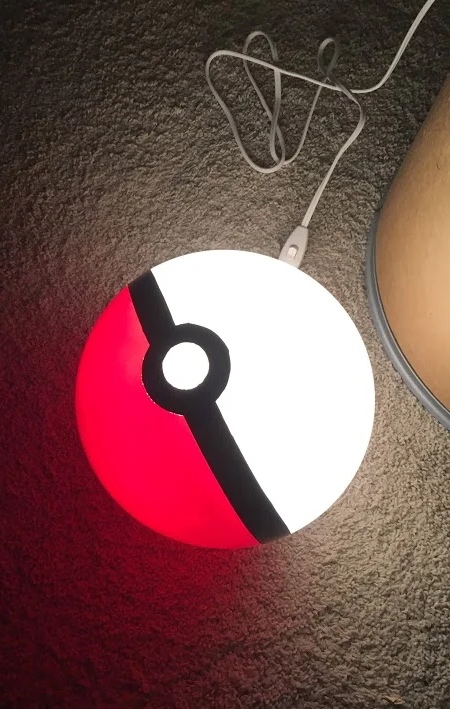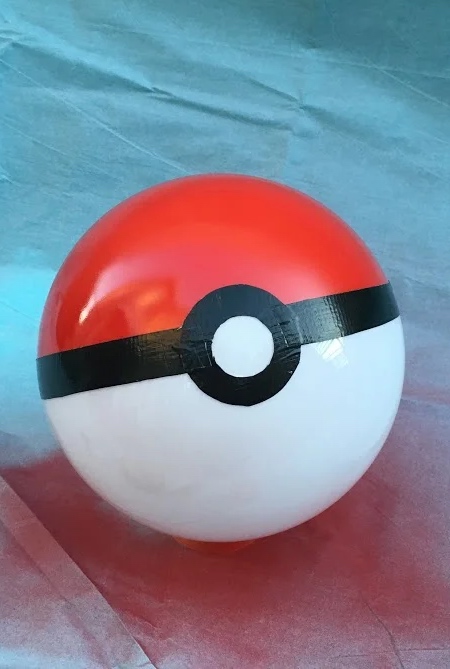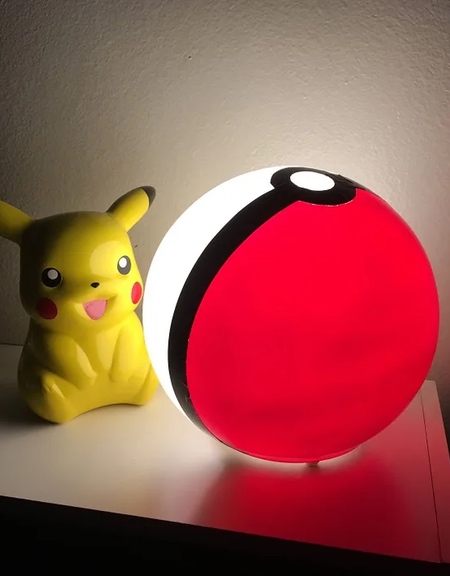 Also check out: Pikachu Computer Mouse