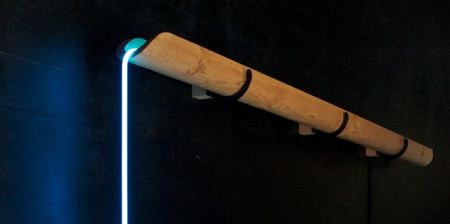 Mesmerizing neon installation features blue light strip mimicking a cascading stream of water pouring from a rain gutter into a steel bucket.
Visually stunning and eye-catching piece of art with calming blue light creates a soothing and relaxing atmosphere.

"Ewiger Lauf" light installation by Rolf Sachs made using premium materials including glass, larch rain gutter, metal hooks, natural stones, and a bucket.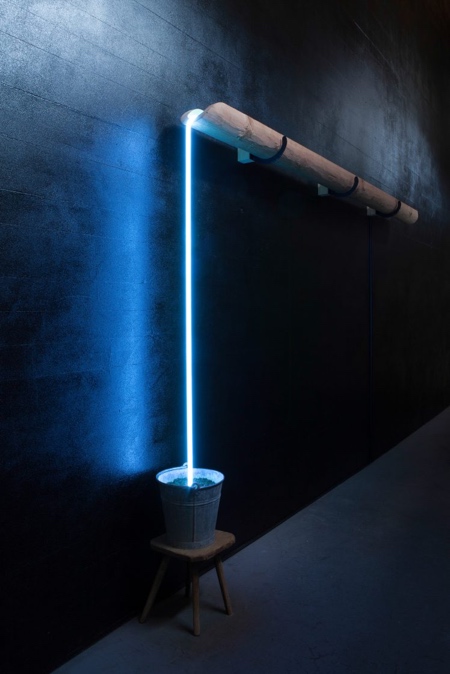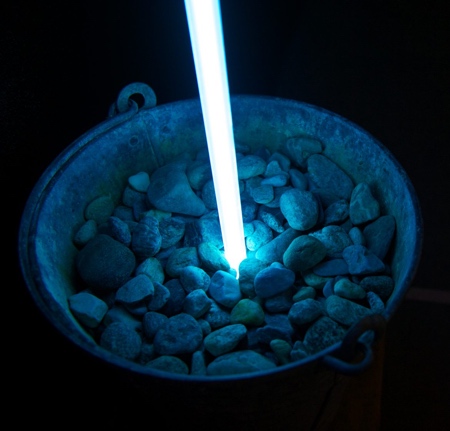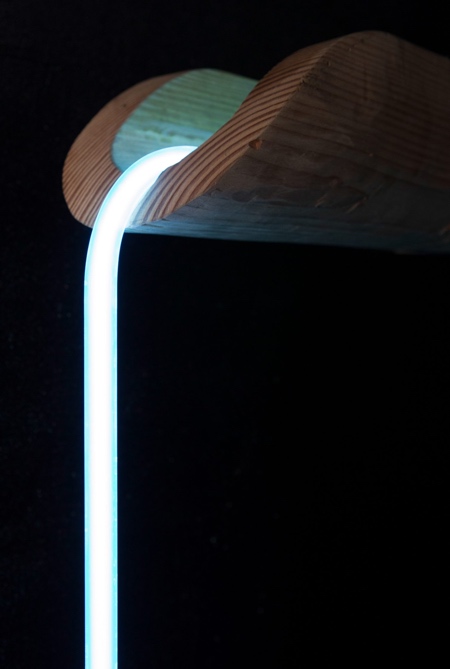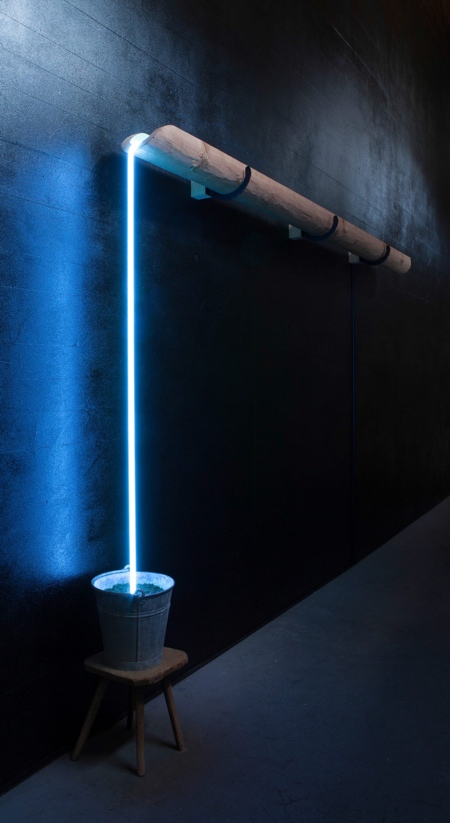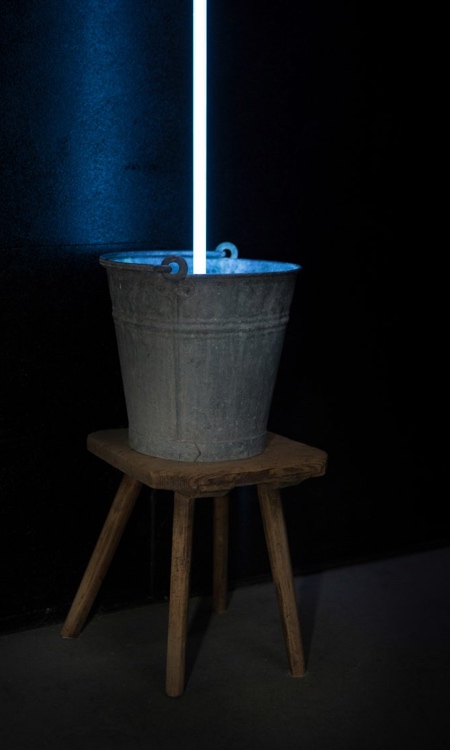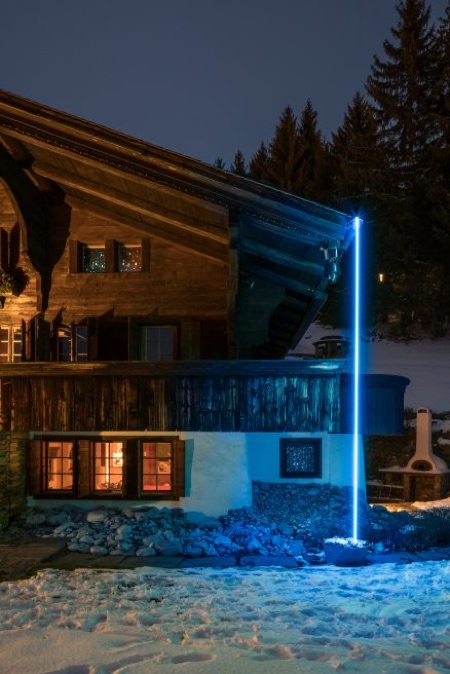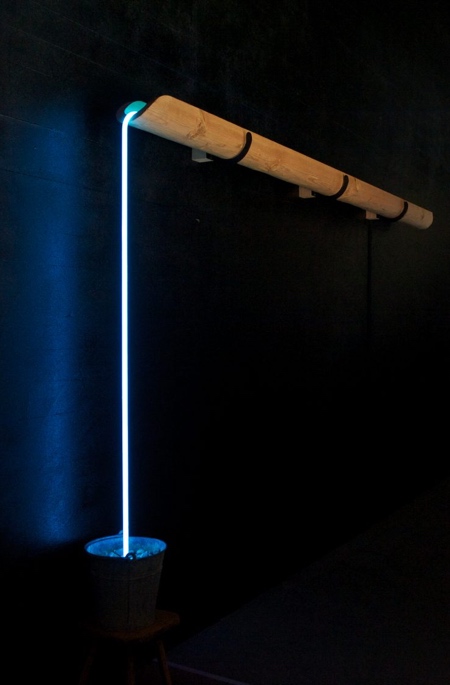 Also check out: Light Bulb Door Handle