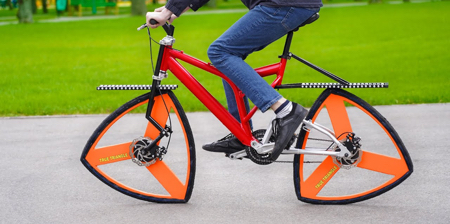 Unusual and creative bicycle with triangle shaped wheels is fully functional and provides a one-of-a-kind riding experience.
Innovative suspension moves triangular wheels up and down allowing riders to enjoy a comfortable and familiar bike ride.

"Bicycle with Triangle Wheels" designed by The Q pushes the boundaries of what is possible. Who says bicycle wheels have to be round?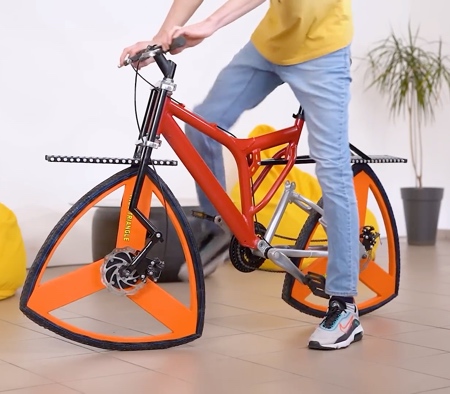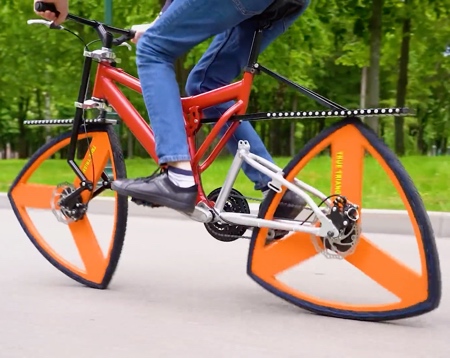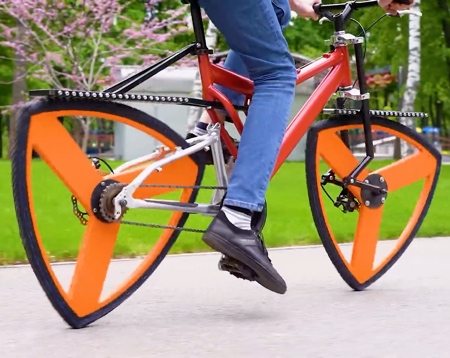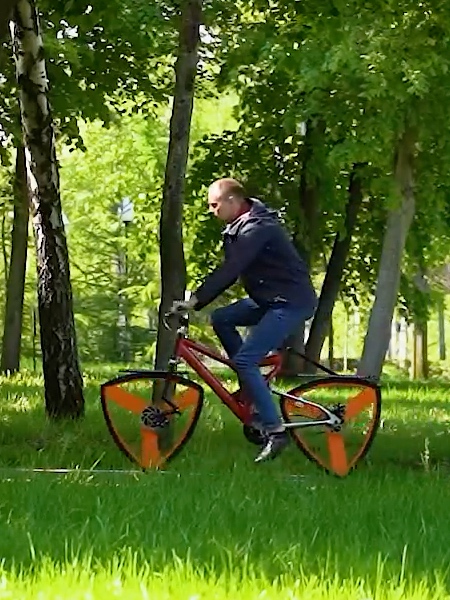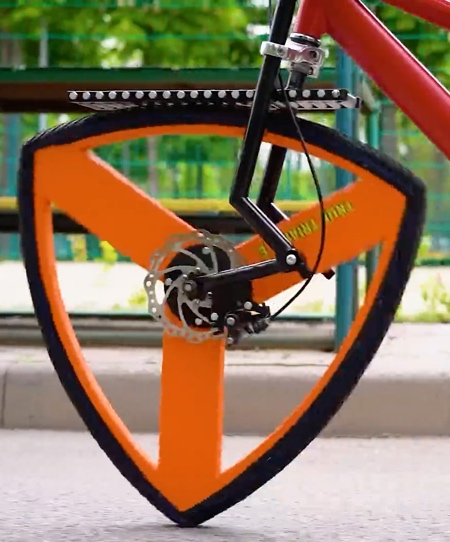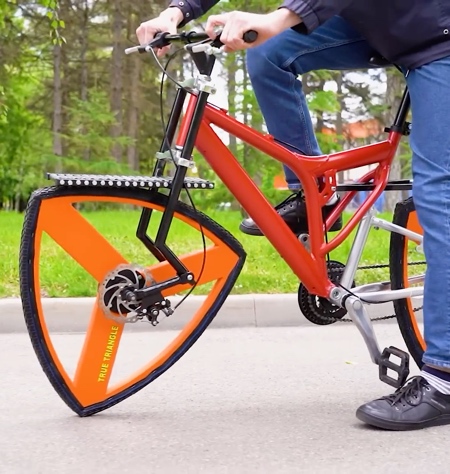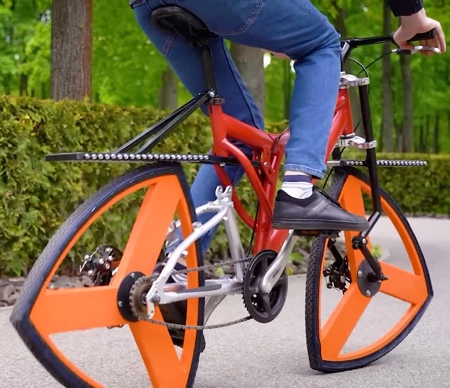 Also check out: Bicycle with Square Wheels