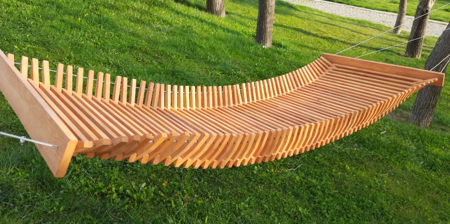 Outdoor hammock made out of thin wooden sections and connected with steel ropes can be used as a fun swing by kids or a relaxing hammock by adults.
Wooden Hammock Swing handmade by Hihomedecor designed to be hung from a tree or a stand in the garden, on the porch, or even indoors.

Unique hammock will add something special to your backyard or patio.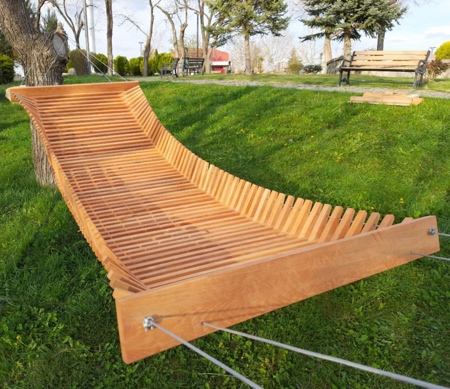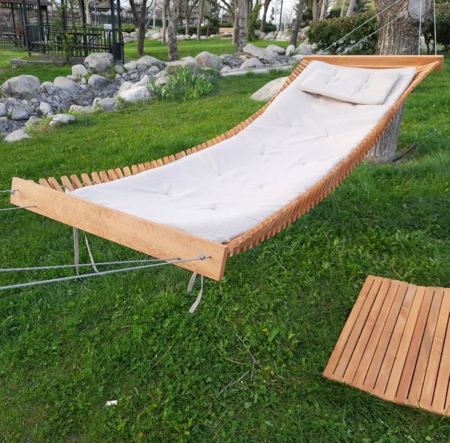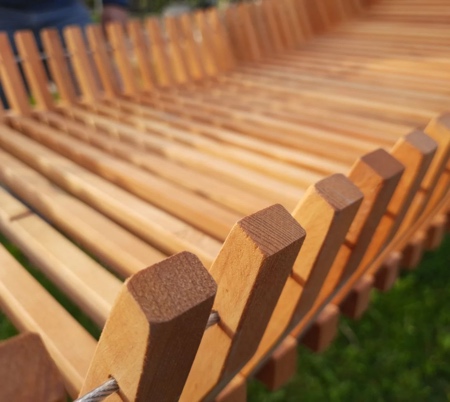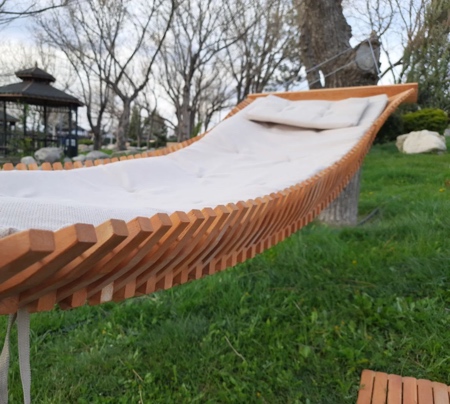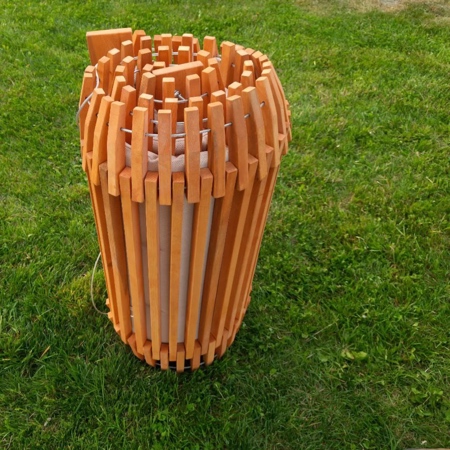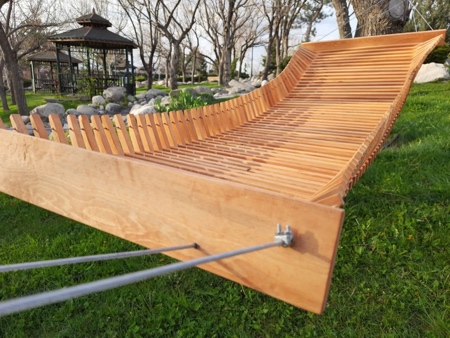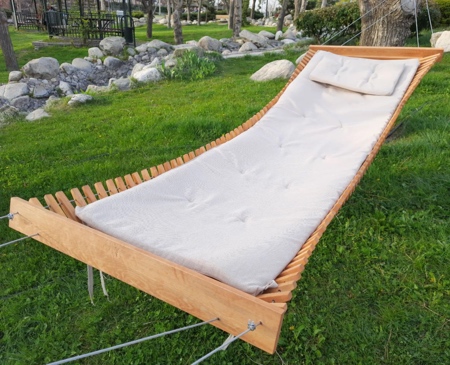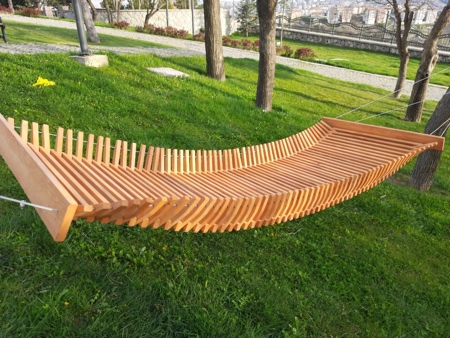 Also check out: Portable Hammock Chair