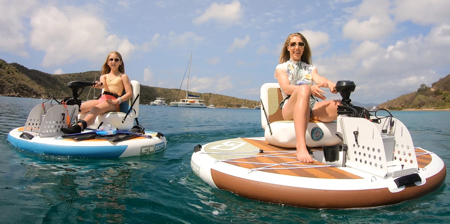 Go-Kart and bumper car inspired watercraft is quick, maneuverable, and can easily reach places other boats can't.
The GoBoat 2.0 is the lightest and most compact personal watercraft ever.

Inflatable bumper car boat is perfect for fun and exploration on the water.

After each use, simply deflate and store inflatable boat in the car trunk.

GoBoat 2.0 designed for water adventures, lets you sit, stand, and fish.

With room for a cooler behind the seat, you can enjoy cold beverages all day long while cruising the waves at 5 mph.

Powered by a 12V electric motor. Maximum capacity 1 person 300 Lbs.

Hop on, bump around, and create unforgettable memories together.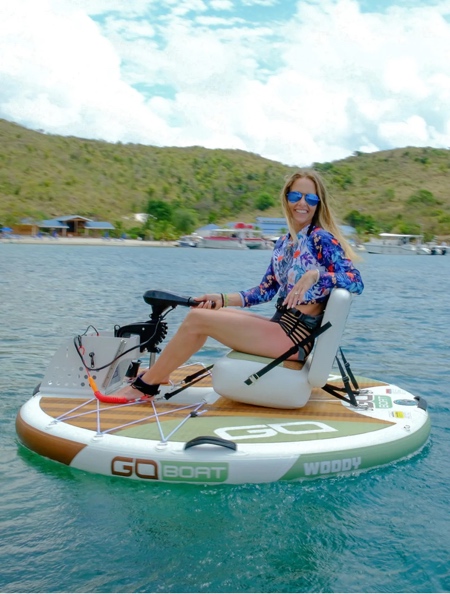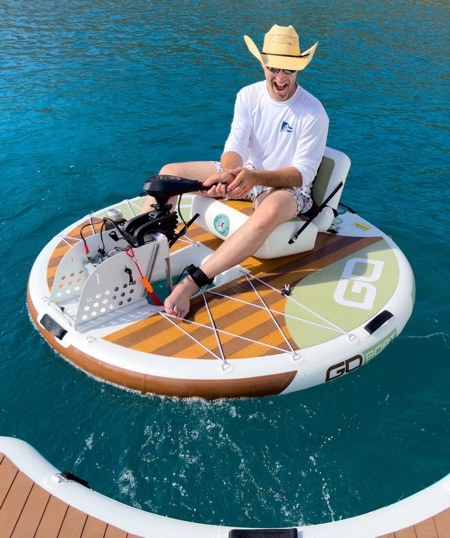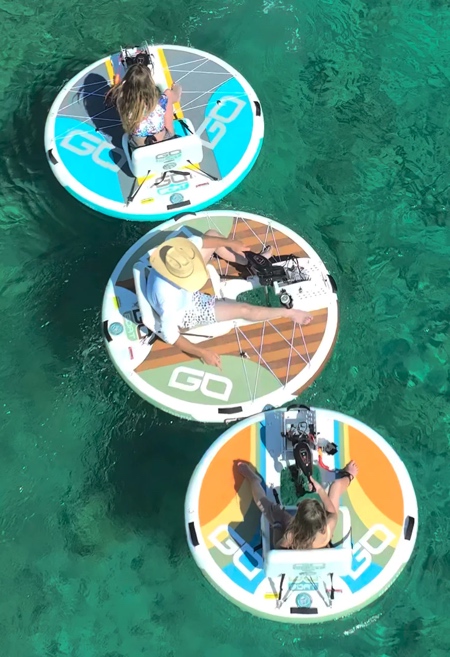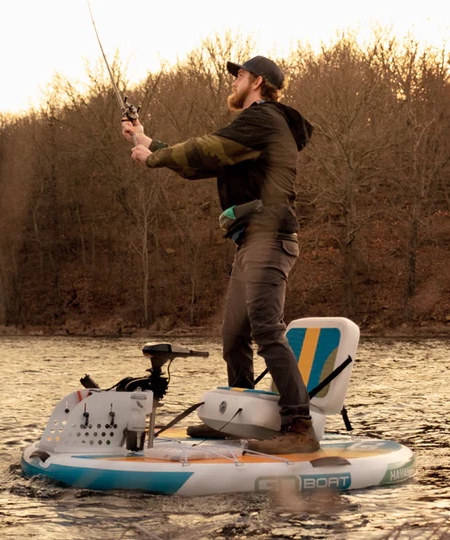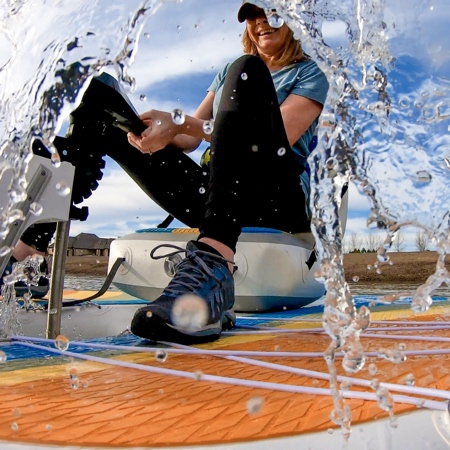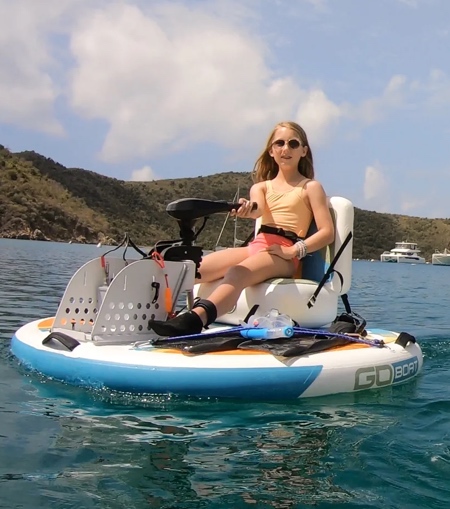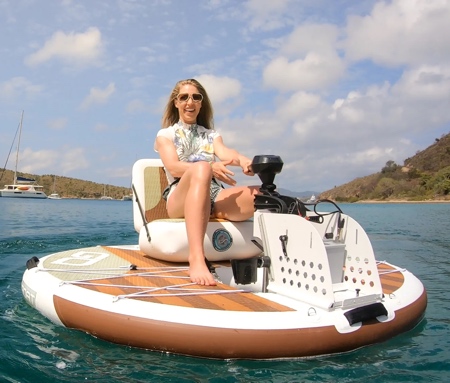 Also check out: Water Go-Kart