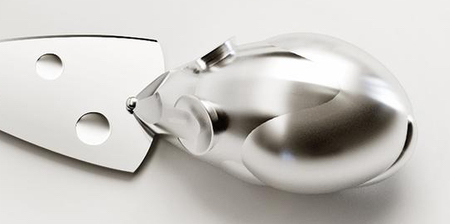 Beautiful cheese knives made out of polished stainless steel feature mouse shaped handles that provide extra grip and fit comfortably in the hand.
"Slice and Mice" cheese knives designed by Igor Mitin are perfect for slicing cheese with style and charm.

Make your cheese plate Instagram-worthy with mice cheese knives.

Hosting a party or a family gathering? These knives will steal the show!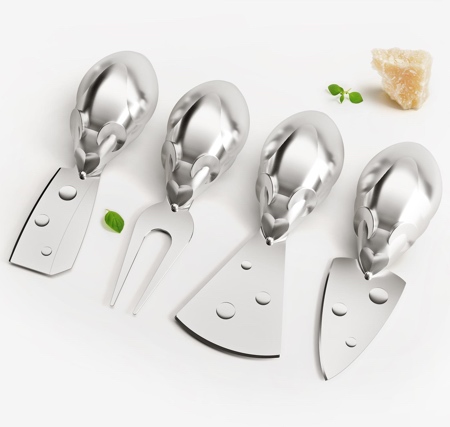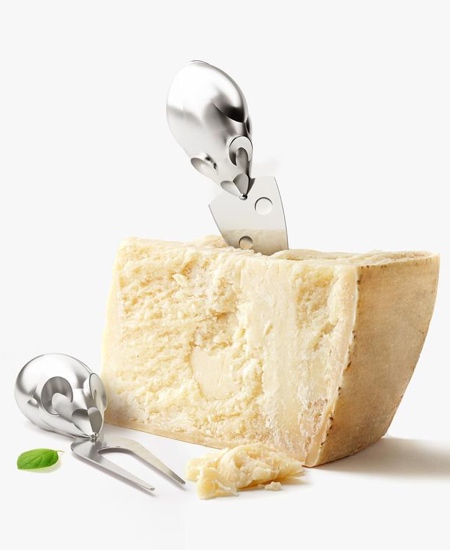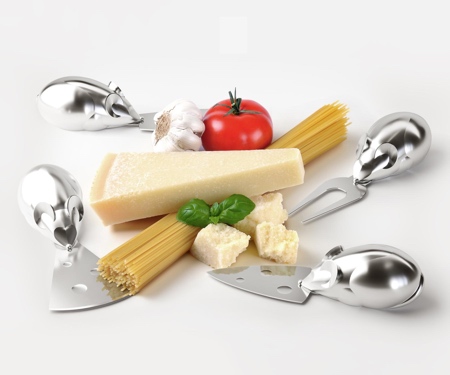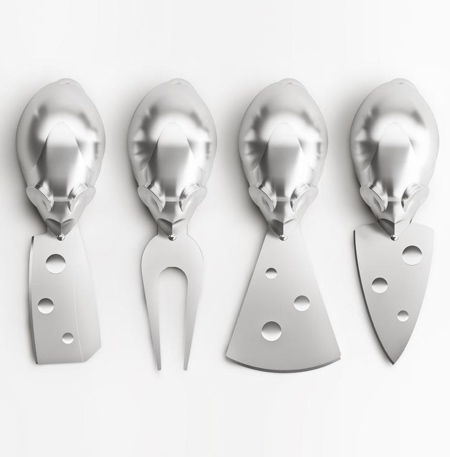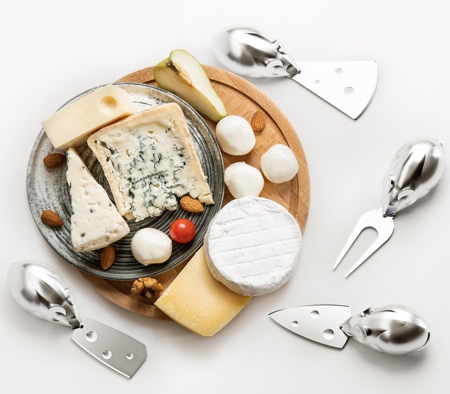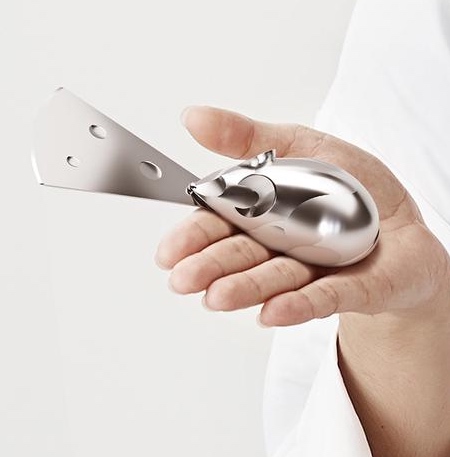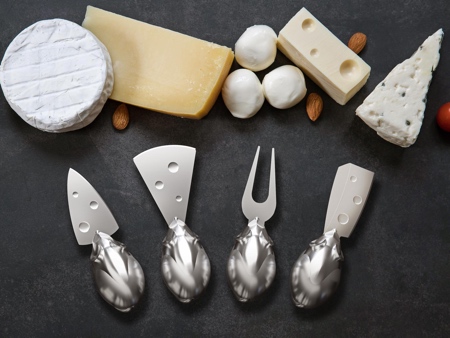 Also check out: Cheese Grater Business Card