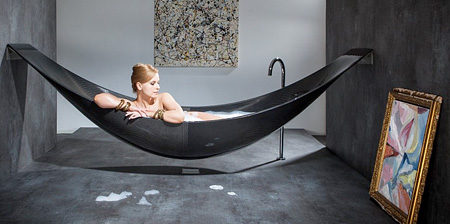 Beautiful hammock shaped bathtub designed by Splinter Works is made out of carbon fiber and other innovative materials.
Modern bathtub is suspended from the walls and does not touch the floor.

Layers of carbon fibre mixed with foam based core insulate the bathtub and keep the water warm for much longer than any traditional bathtub.

Creative bathtub is extremely comfortable. It allows you to relax in style.

Hammock Bathtub will make a great addition to any modern bathroom.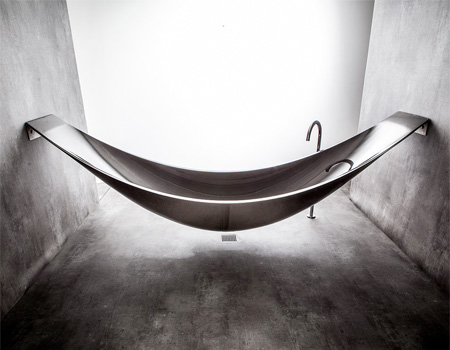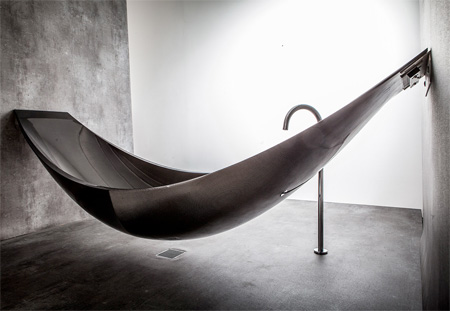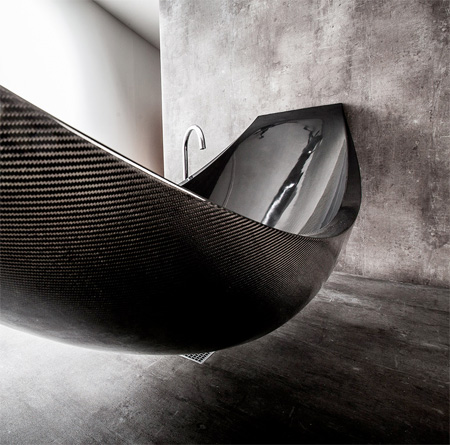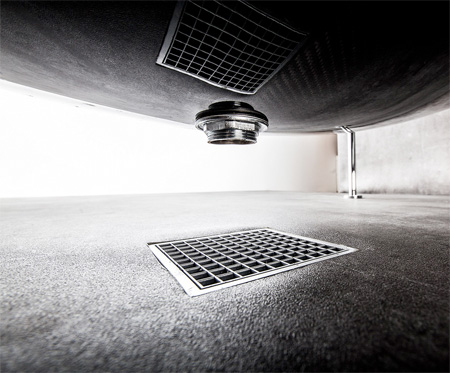 Suspended Bathtub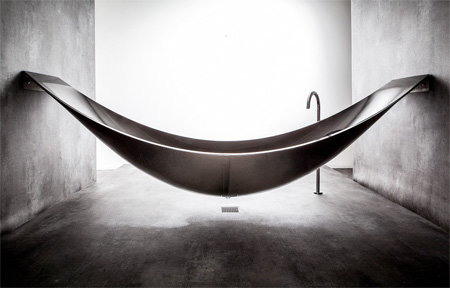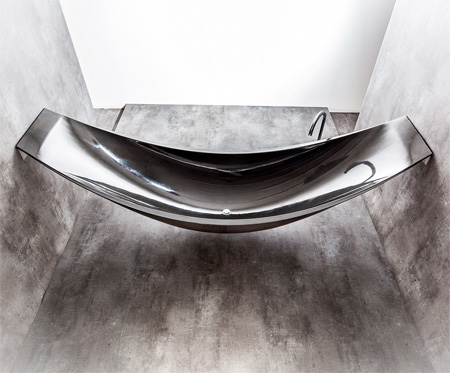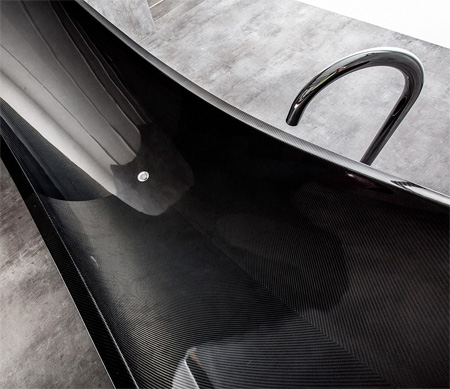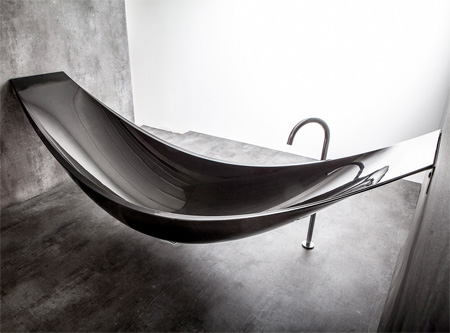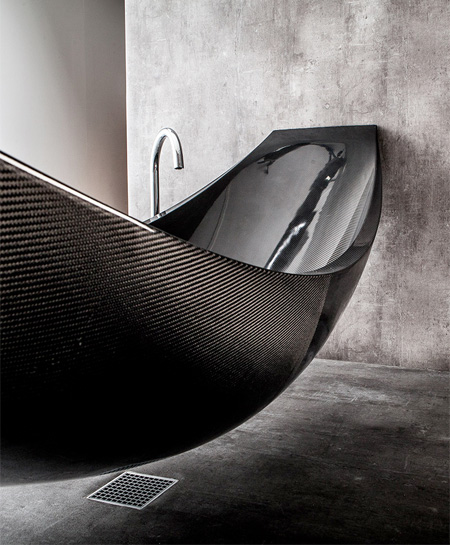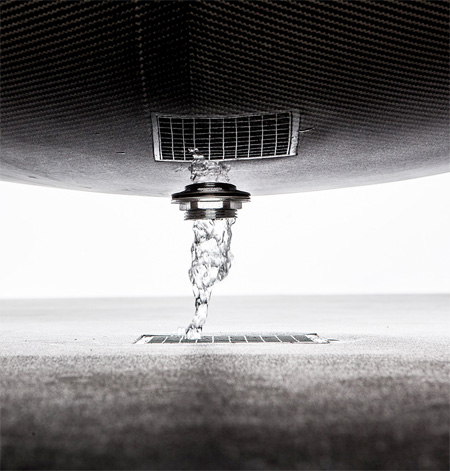 Vessel by Splinter Works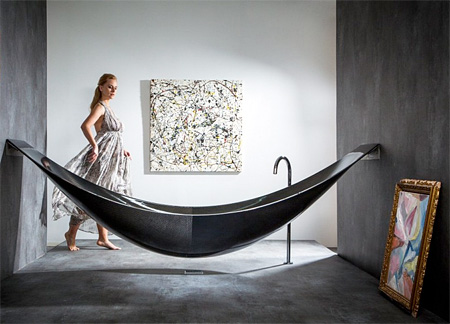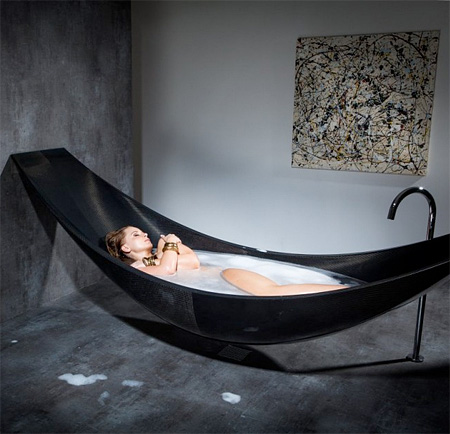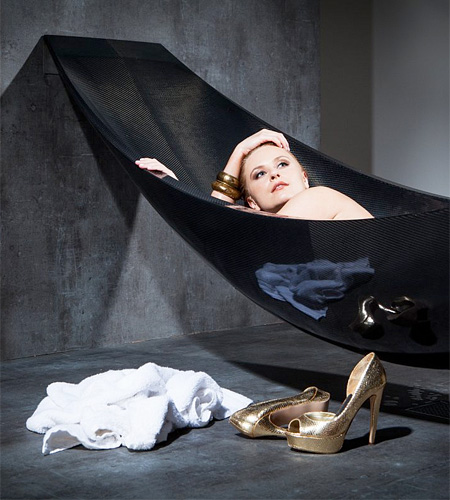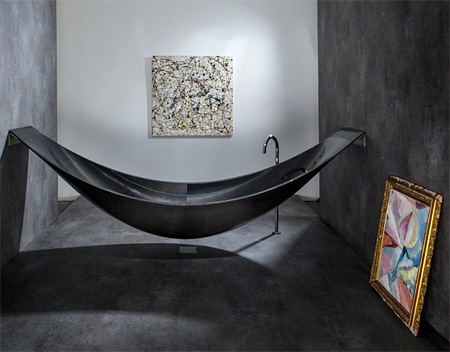 Also check out: 14 Stylish Bathtubs for your Bathroom