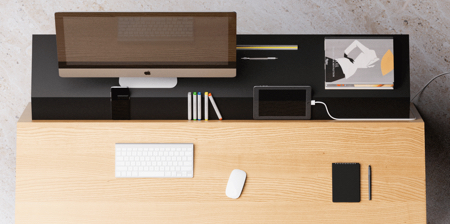 Innovative desk with sleek and minimalist design that solves the problem of messy and disorganized workspaces.
Traditional desks offer a flat surface where you can freely place things, but this often leads to a lot of clutter.

Backup Desk designed by Deniz Aktay changes that. It keeps your stuff organized, which is especially important in today's complex world.

Simple desk made out of plywood sheets and covered in linoleum.

Experience the joy of clean workspace that enhances your workflow.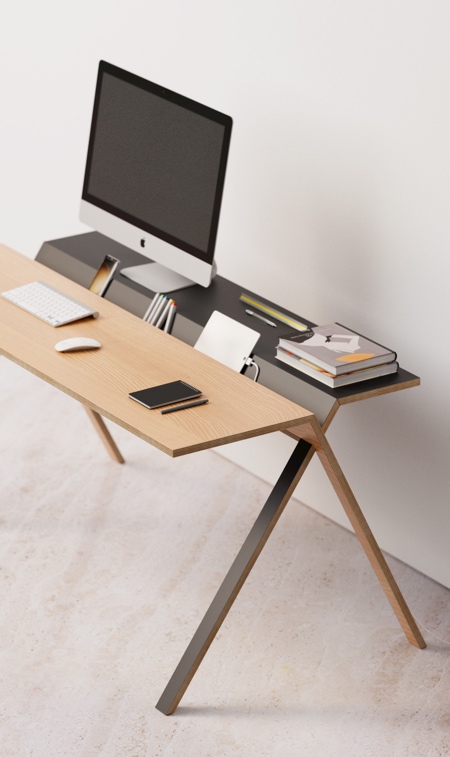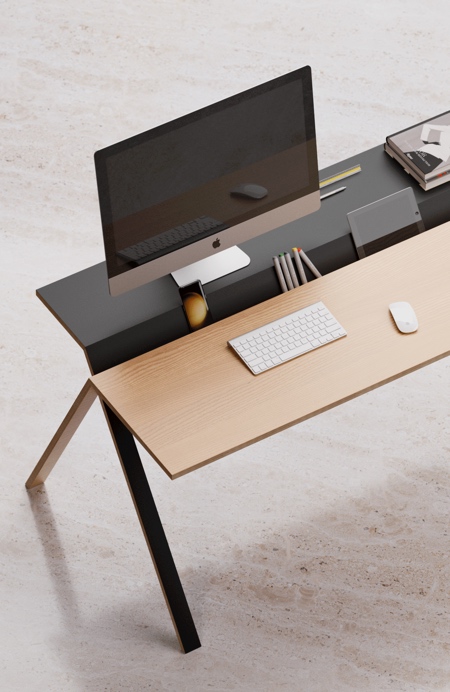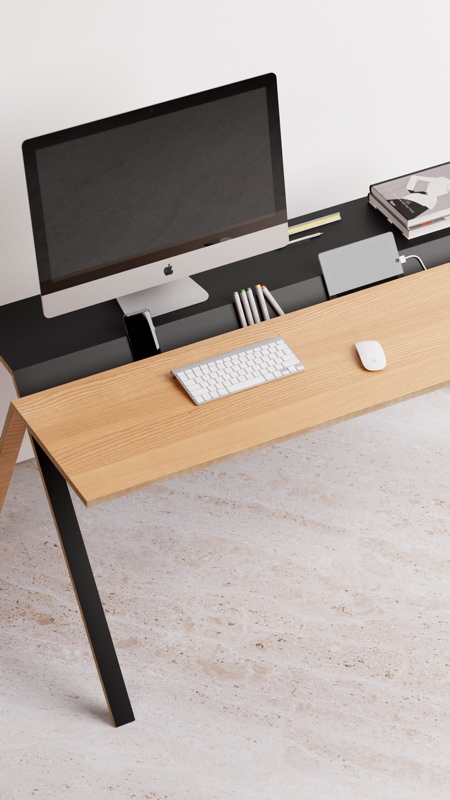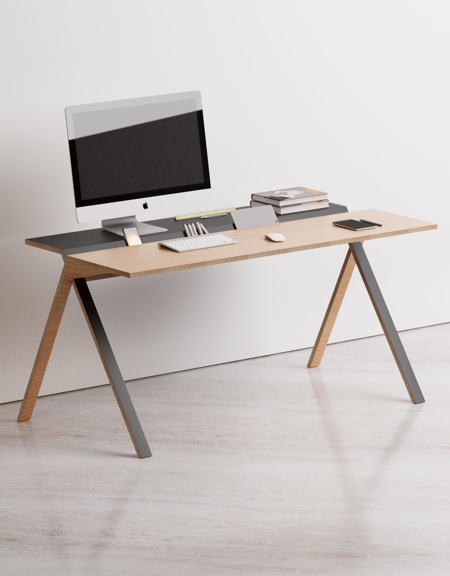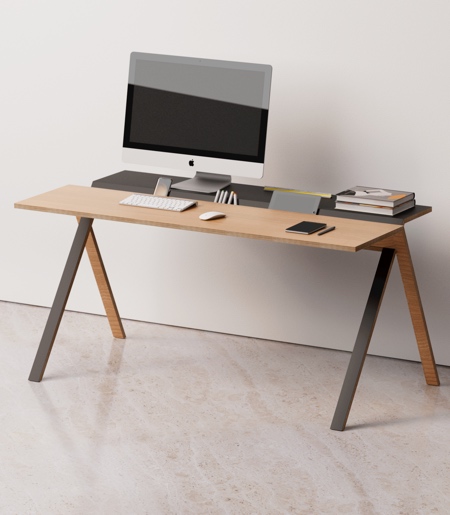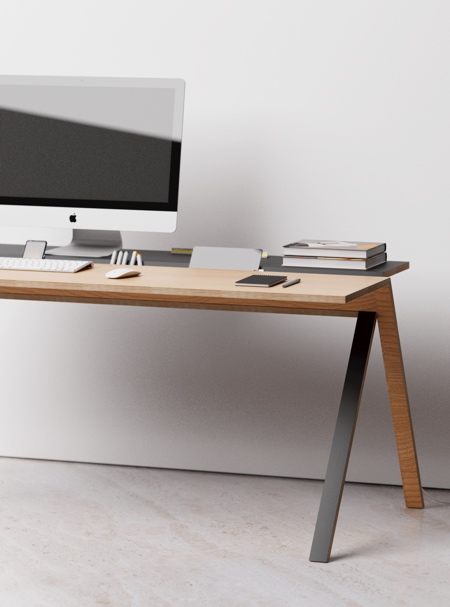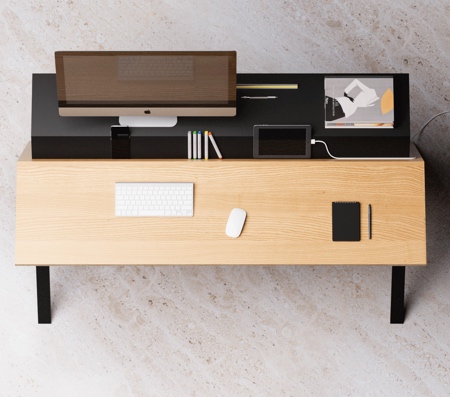 Also check out: Modern Desk with Bookshelves