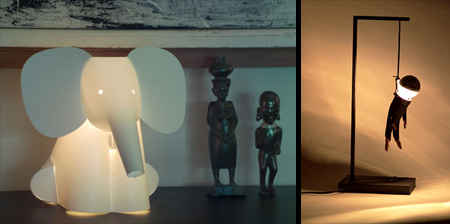 The most creative and unique modern lamp designs from all over the world.
Duck Hunt Lamp
Creative lamp design inspired by old Nintendo video game in which players use the NES Zapper to shoot ducks on screen for points.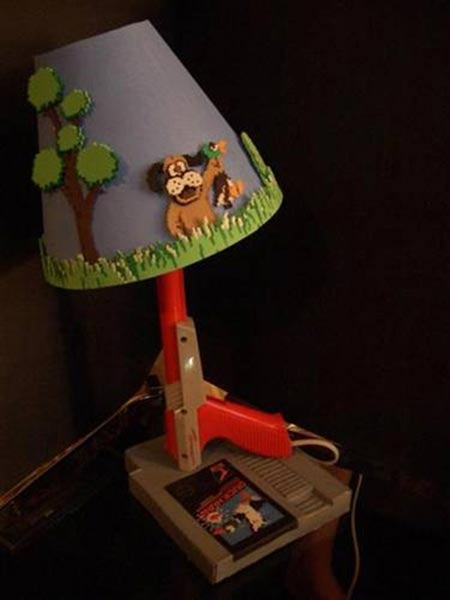 Moonwalk Lamp
Cool lamp made by a talented French designer Thomas De Lussac.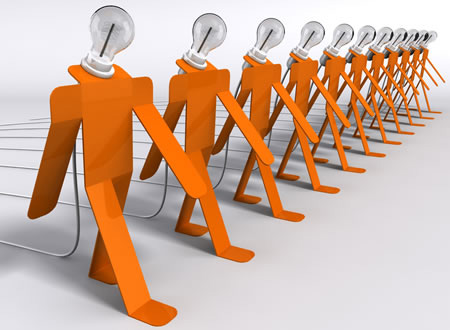 Perspektiva Lamp
Transparent House flipped the whole notion behind the camera: instead of taking in light, the camera is now the light source.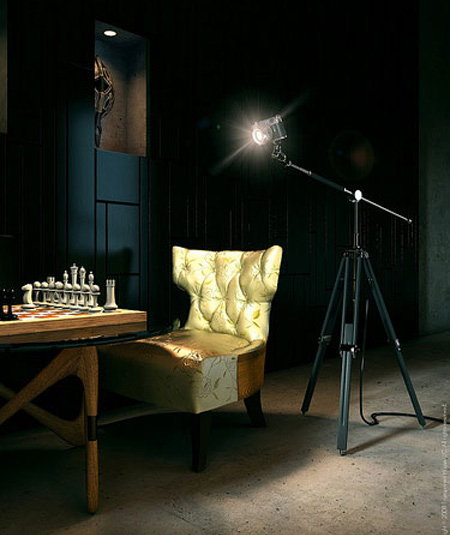 X Lamp
This modern lamp forces itself into your viewpoint with it's pointed sides and unique design. No longer will you think of lamps simply as a means to see in the dark.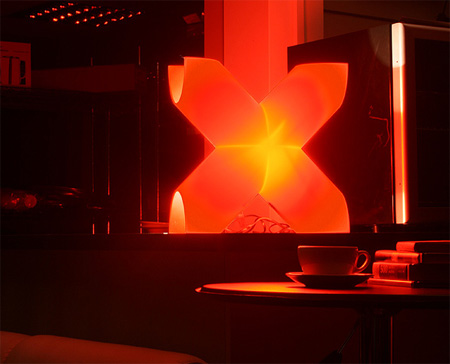 Book of Lights Lamp
Takeshi Ishiguro's coffee table book transforms into a beautiful pop-up lamp powered by a low voltage adapter.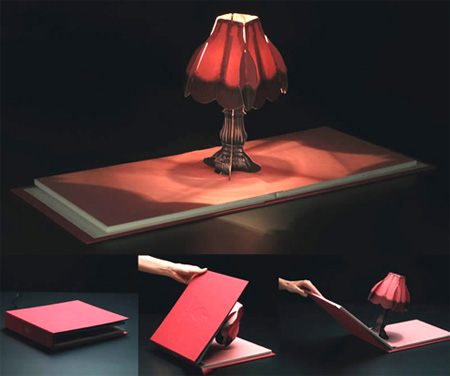 Bowling Lamp
Creative lamp designed by Josh Owen turns off when knocked over.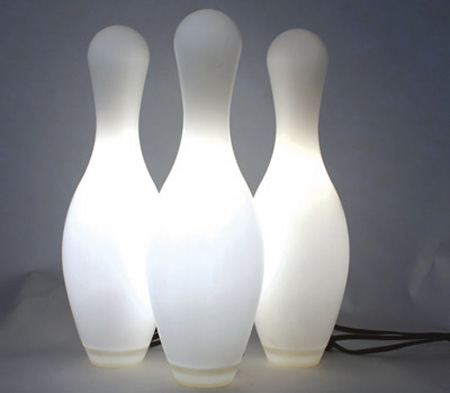 Luau Portable Lamp
Luau turns bright tabletop lighting into a robust, portable, tactile product that is equally useful indoors and out.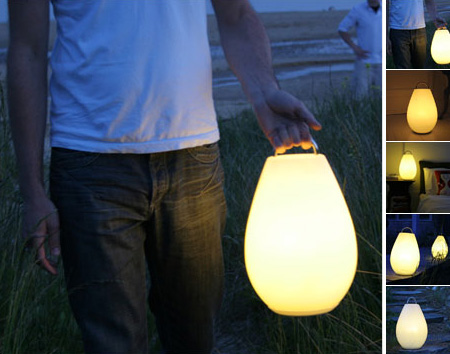 Security Camera Lamp
Designed by Antrepo Design Industry and titled "Spoticam". It comes with an adjustable arm, so that you can use it on your table or wall.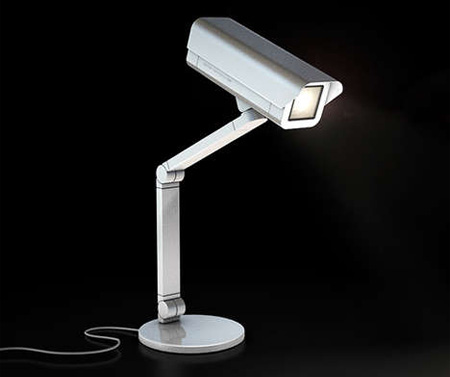 Calgao Hangman Lamp
Creative hangman inspired table lamp by enPieza! design studio.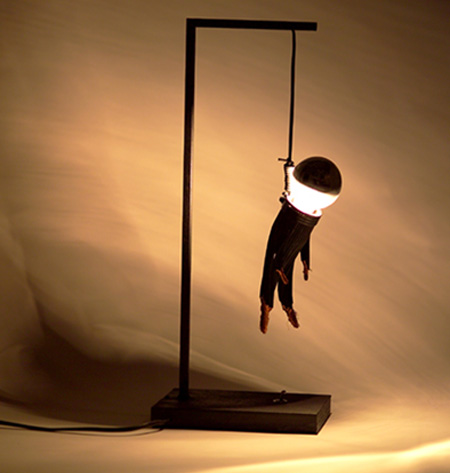 Elephant Lamp
Elefante – creative elephant inspired lamp design from Sweden.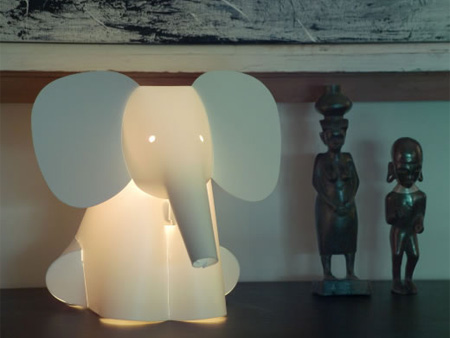 For more lamp designs, check out: 17 Unusual and Creative Lamps