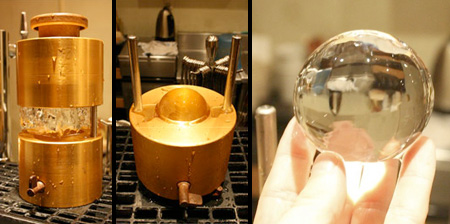 Ice Ball Mold is an innovative product that allows people to easily transform blocks of ice into perfect spheres, diamonds, and other cool shapes.
Japanese invention is fitted with cold-proof wooden grip that makes the mold easy to handle. Simply place the ice between two aluminum blocks and watch the gravity do all the work.

Perfect ice machine for bars, restaurants, and modern home kitchens!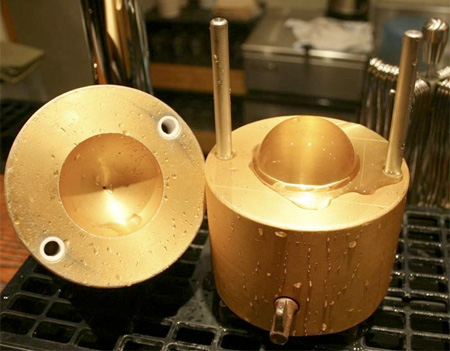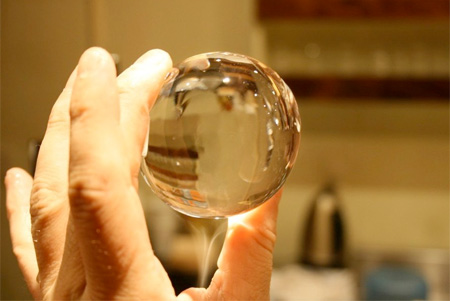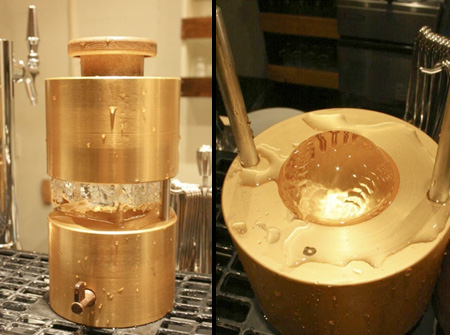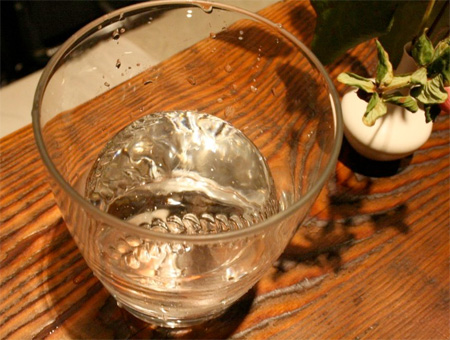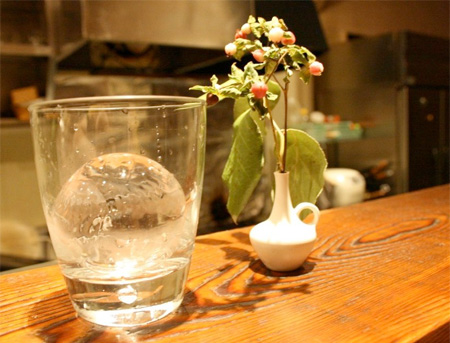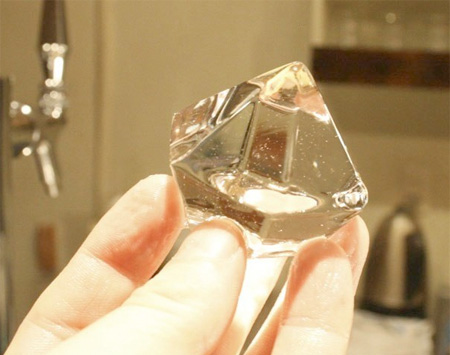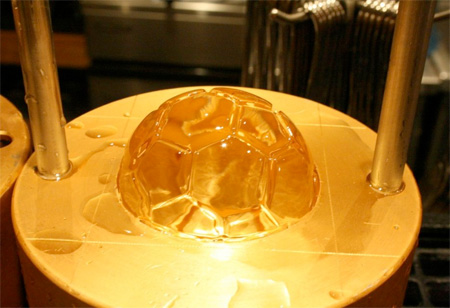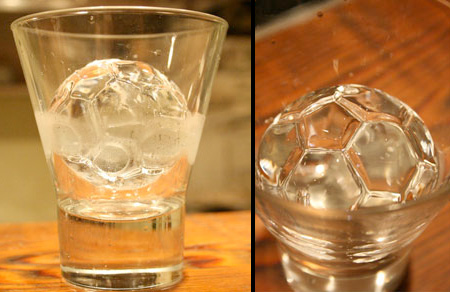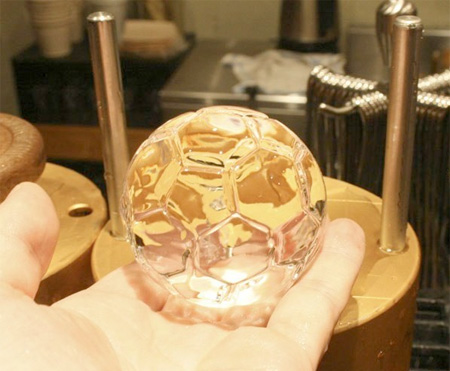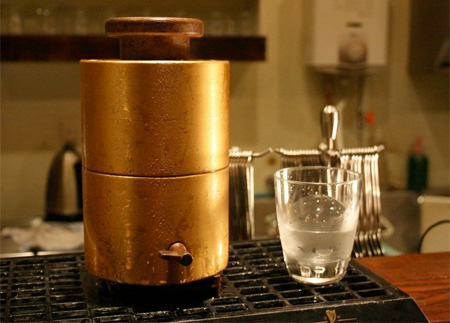 For more ice cube makers, check out: 17 Unusual Ice Cube Trays