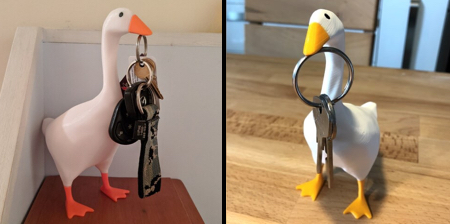 Magnetic key holder designed to look like the mischievous Goose from the Untitled Goose Game can hold keys, knifes, and small metal objects.
Don't let your keys wander off on their own adventure – use the Untitled Goose Game Key Holder to keep them grounded.

Untitled Goose figurine 3D printed by Gynni using eco resin with a striking combination of white, black, and orange hues.

Its playful design includes a strong magnet hidden within the Goose's beak, offering a clever solution for holding and storing house keys.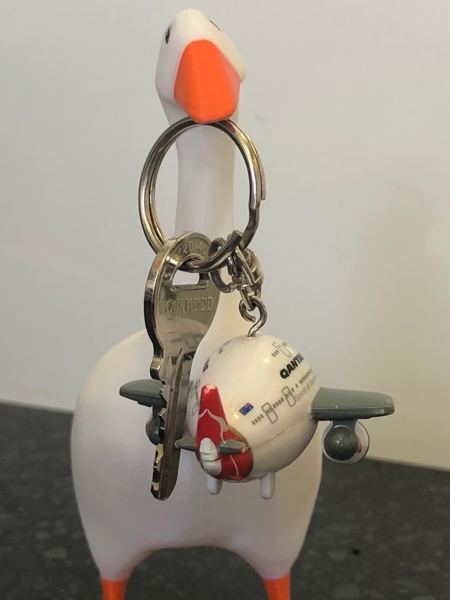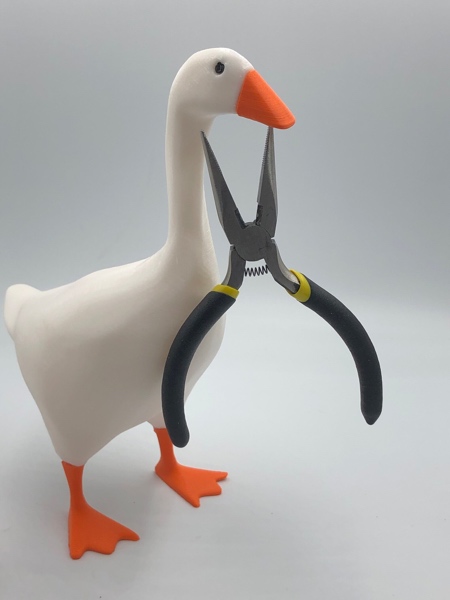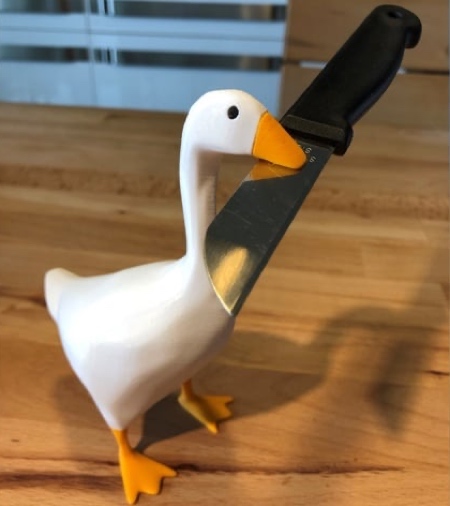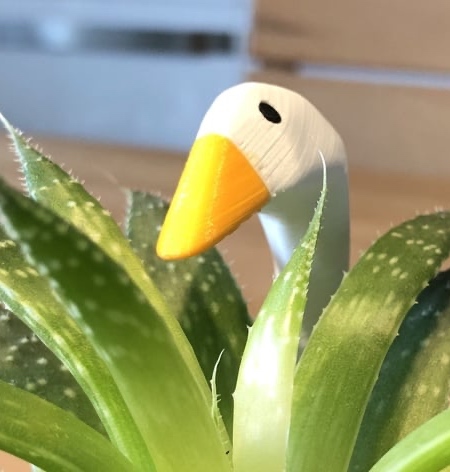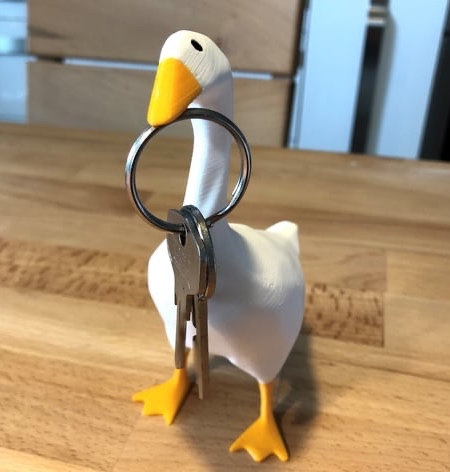 Also check out: Sword Handle Keys