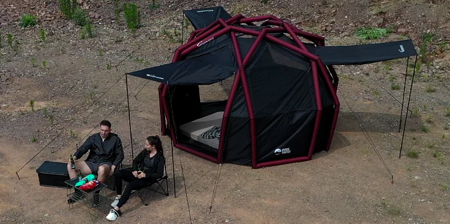 Modern tent with spacious interior, three doors, and innovative auto-inflating frame is the ultimate choice for hassle-free camping.
Say goodbye to complicated setups and hello to instant relaxation. No more struggling with tent poles and instructions. Ready in just 5 minutes.

Aerogogo Aerotent's automatic inflation and self-supporting frame redefine convenience. Inflatable Camping Tent for outdoor adventures.

Single button press on air pump triggers inflation, seamlessly setting up a lightweight TPU inflatable frame supported by interconnected air tubes.

When it is time to pack up, the tent deflates swiftly, ready for compact storage – all without the need for manual effort.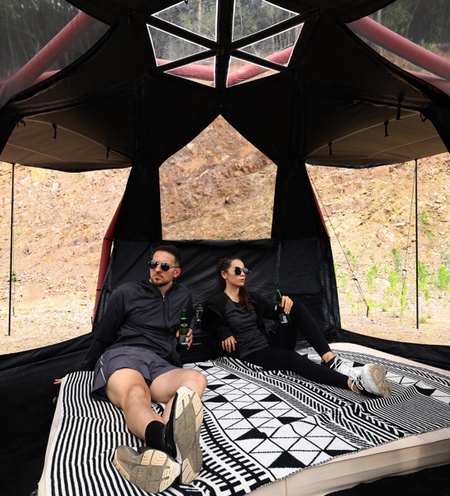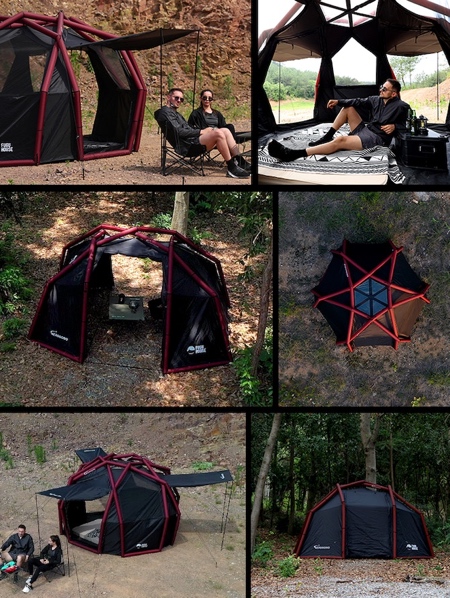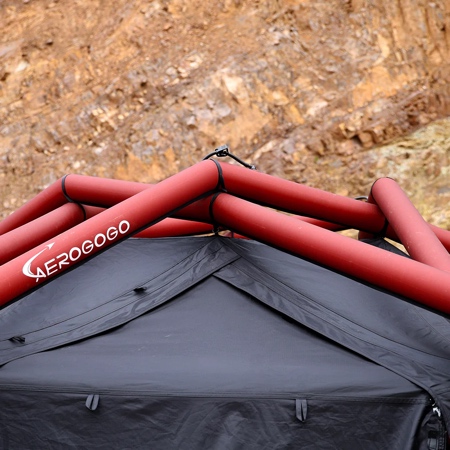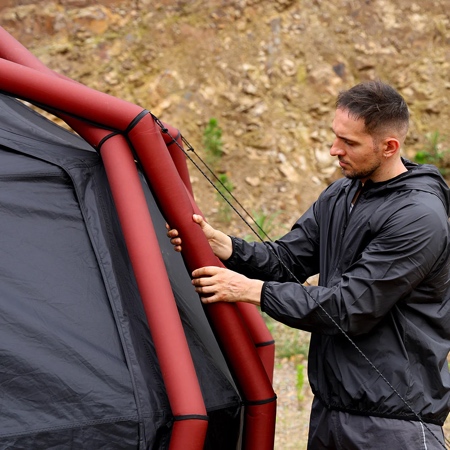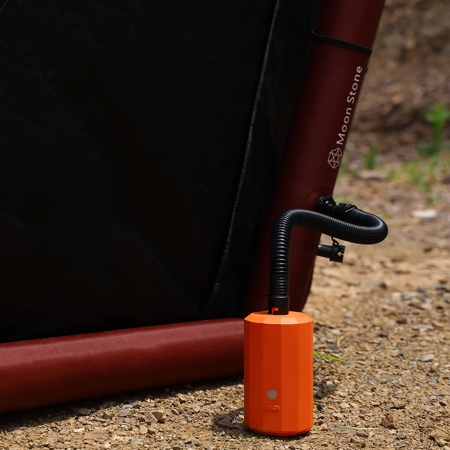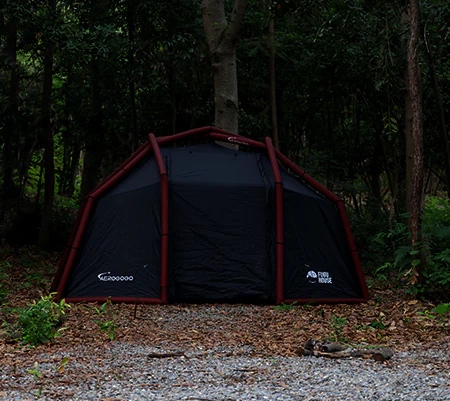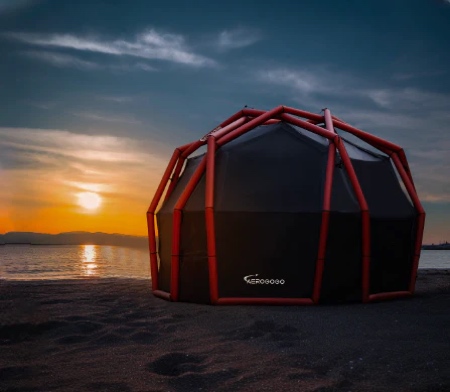 Also check out: Transparent Camping Tent