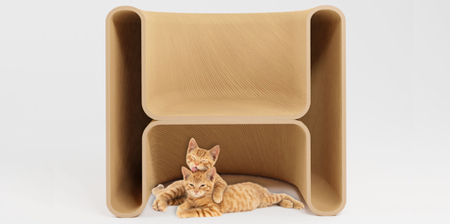 Plywood chair with elegant C-shaped silhouette designed to accommodate both humans and their playful feline companions.
"Quella" cat and human chair by Dhiraj Choudhari made out of imported hardwood veneers. The chair is both stunning and comfortable.

Practical chair that enhances your living space while accommodating the unique needs of your four-legged family members.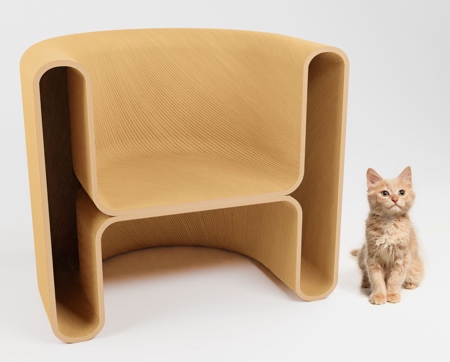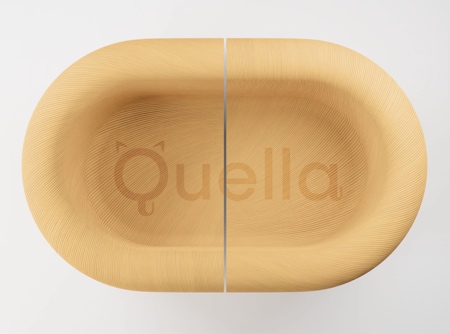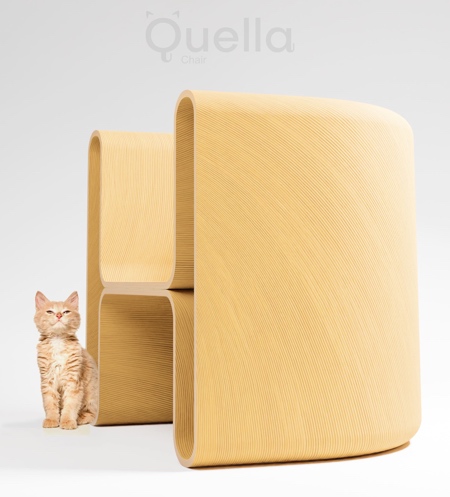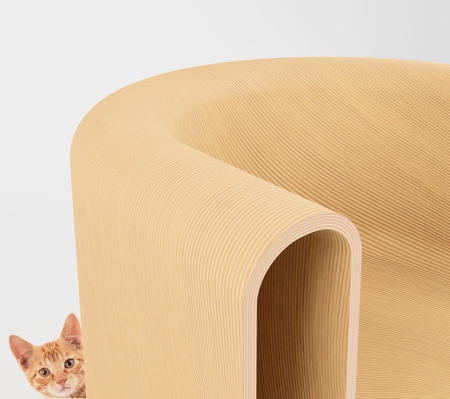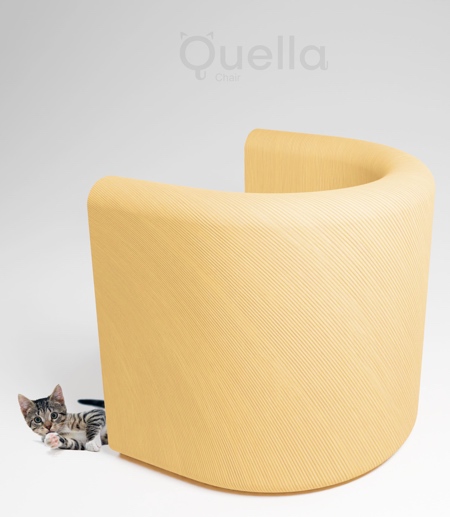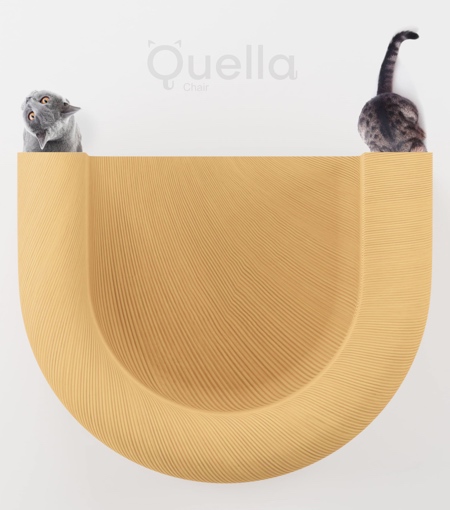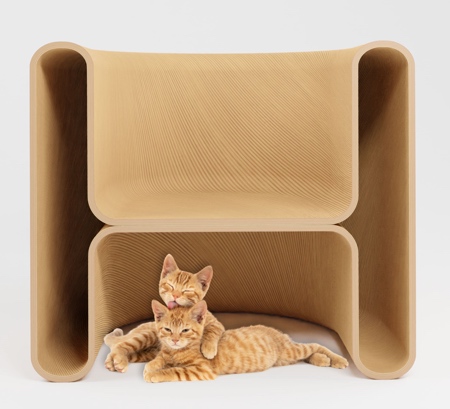 Also check out: Cat Tunnel Armchair