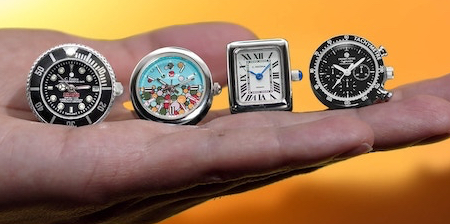 Elevate your attire to a whole new level of sophistication with fully functional mechanical watch cufflinks that tell the time.
Miniature watch cufflinks by Creamy Patina pay homage to vintage timepieces. Designed to adorn your sleeves while also telling the time.

Watch cufflinks are not just accessories; they are mechanical marvels that display both the time and date.

They feature durable alloy metal casings and stainless steel backs, making them resilient for everyday use.

Because being fashionably late is so last season. Now, you can be fashionably on time!

Real men don't just check the time; they wear it on their sleeves… quite literally!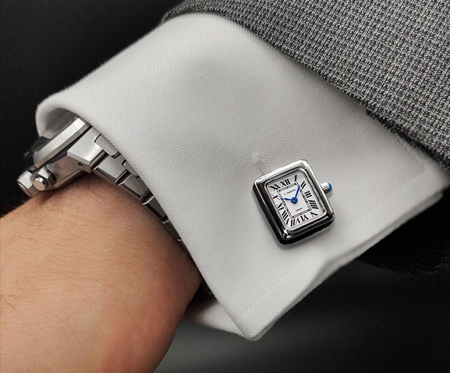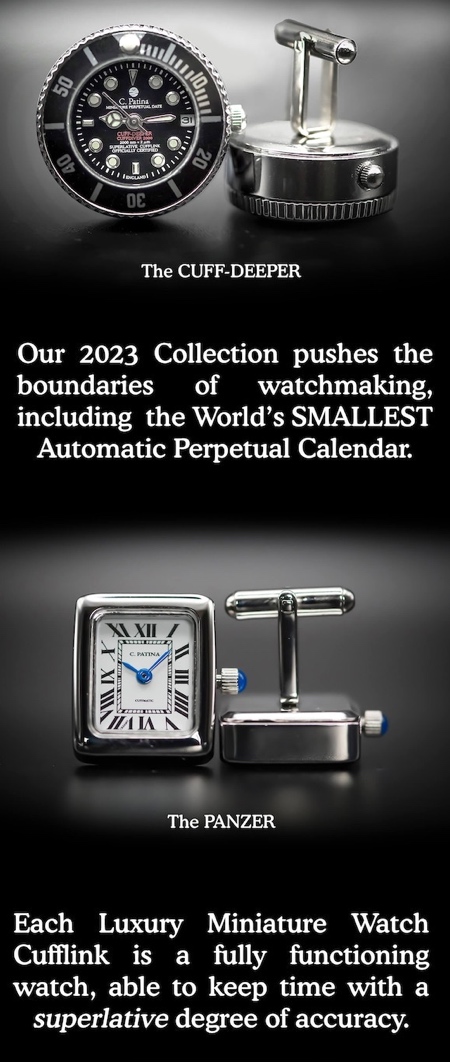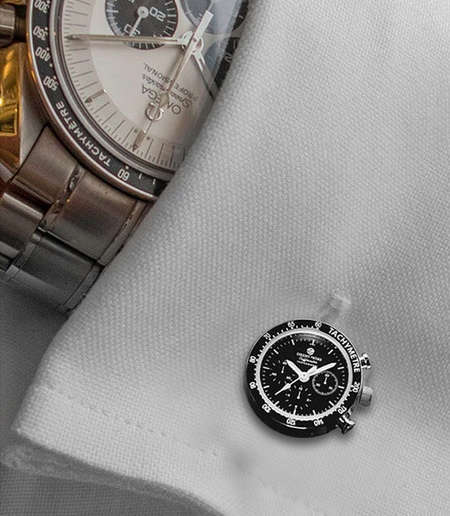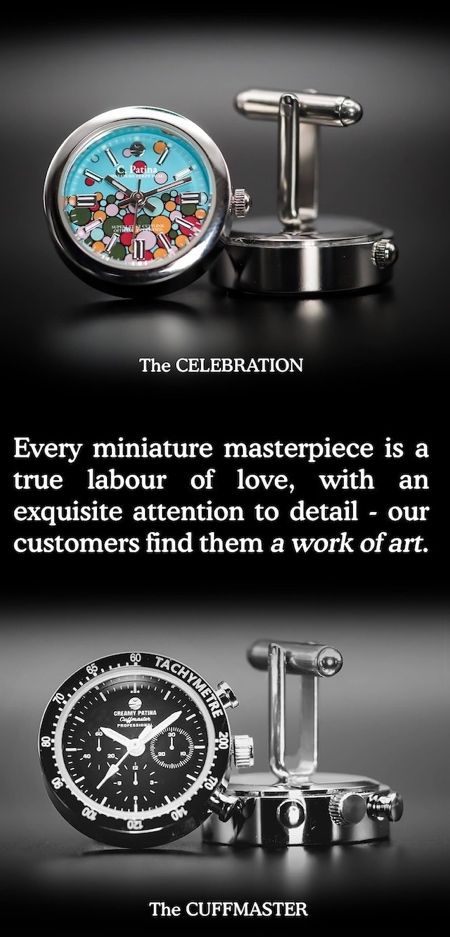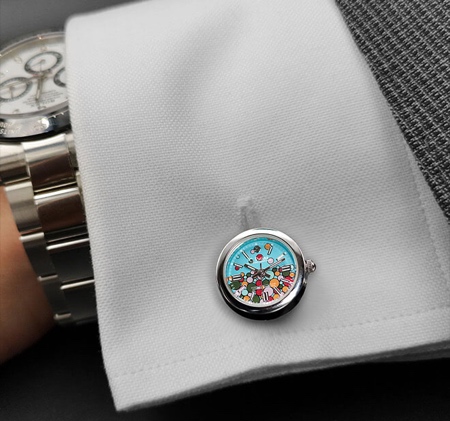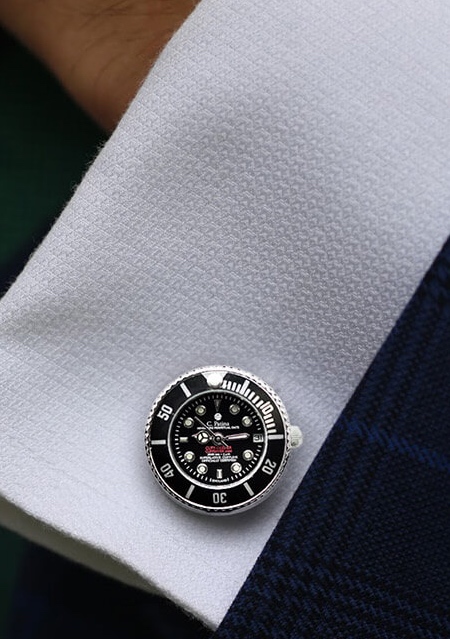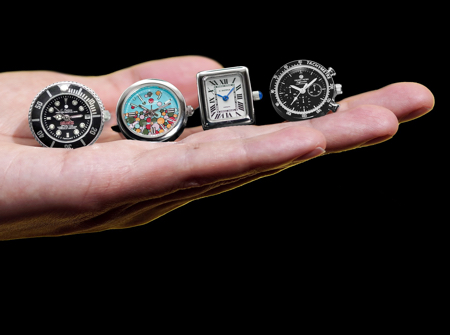 Also check out: Casio Watch Rings