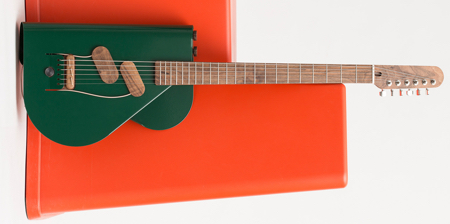 Modern electric guitar with innovative body made out of bent sheet of metal comes with a freely movable and interchangeable pickup system.
Unlike traditional electric guitars, the magnetic pickups on the COSMO attach directly to the steel body, allowing you to freely move and position them as you play.

This simple yet ingenious design opens up a wide range of sonic possibilities, giving you the ability to customize your sound effortlessly.

COSMO doesn't compromise on sound quality, playability, or comfort.

Each instrument is meticulously crafted by Robin Stummvoll.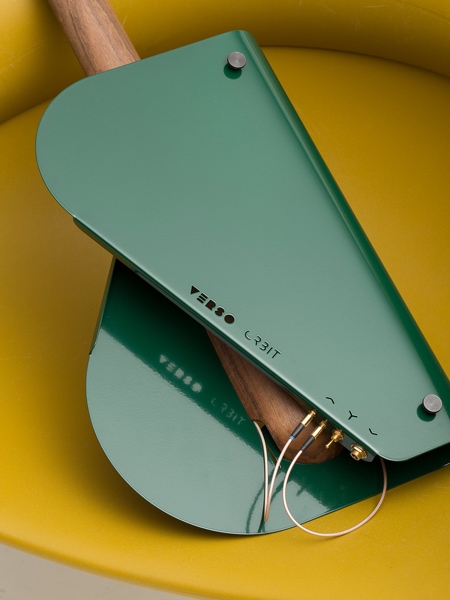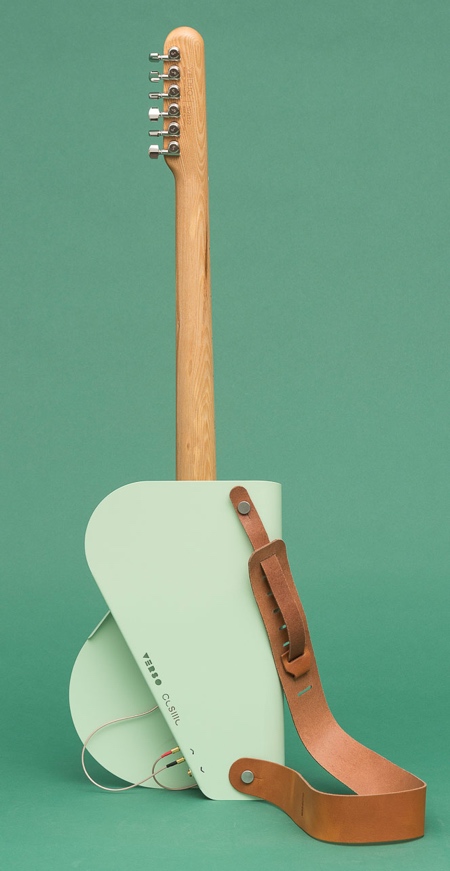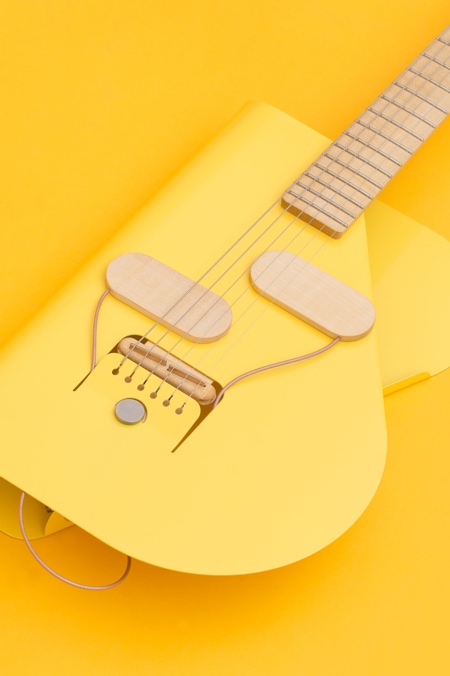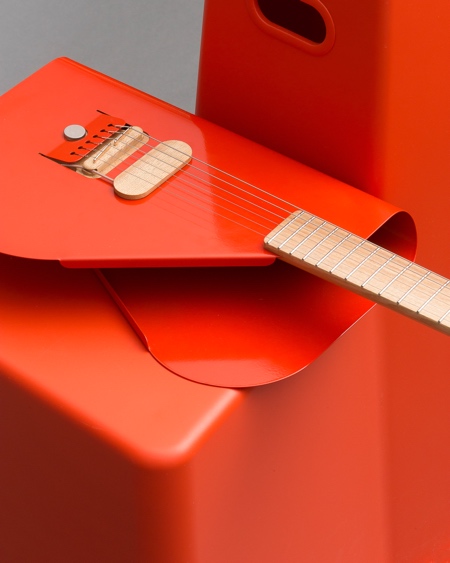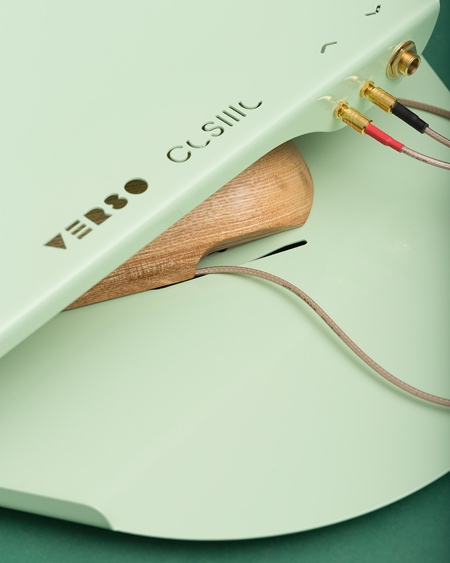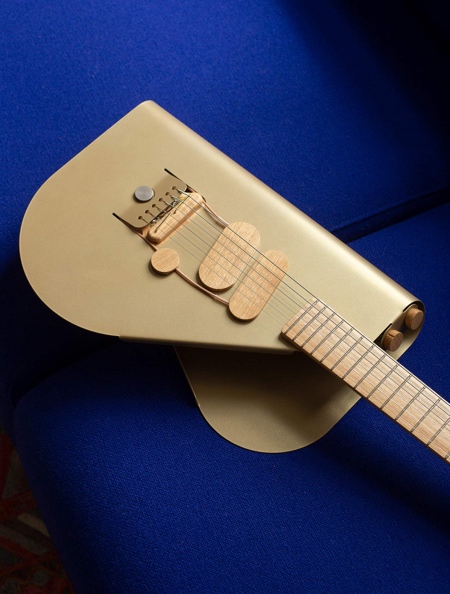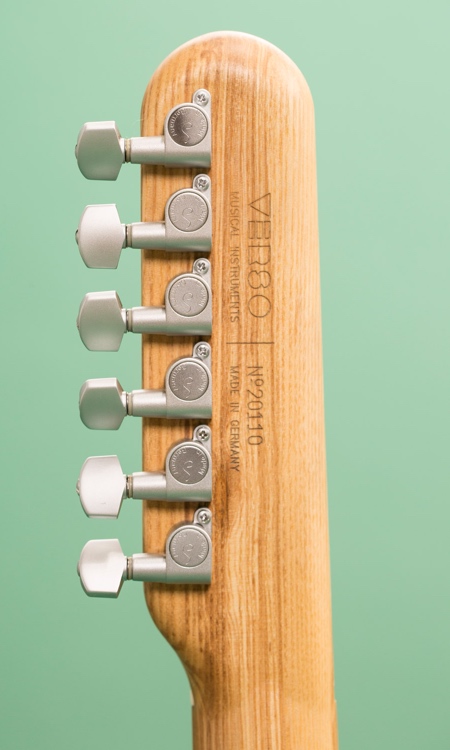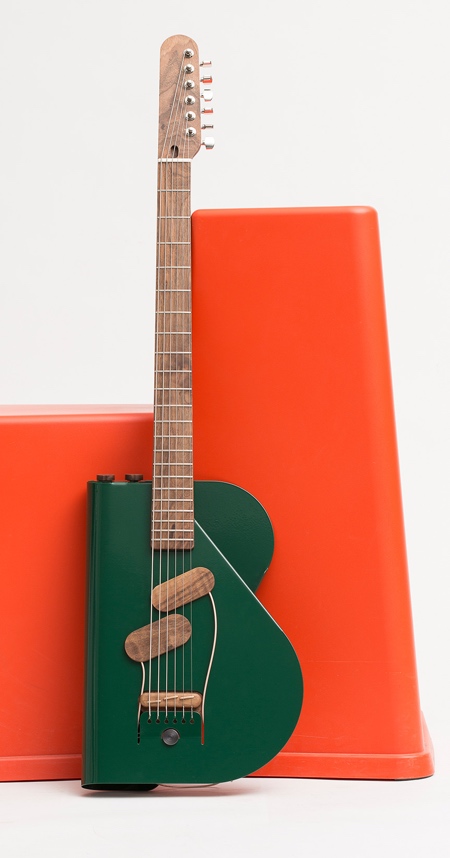 Also check out: Skateboard Guitars