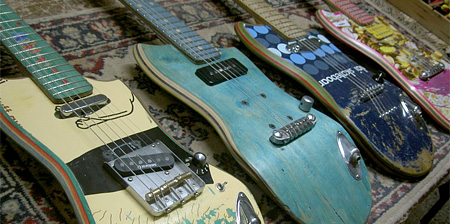 Unique guitars made by Ezequiel Galasso and Gianfranco De Gennar out of stacks of recycled skateboards.
Old and broken skateboard decks are transformed into beautiful guitars.

Each "Skate Guitar" is handmade in the Galasso Guitars workshop in Buenos Aires, Argentina.

Recycled skateboards get new life in the form of cool electric guitars.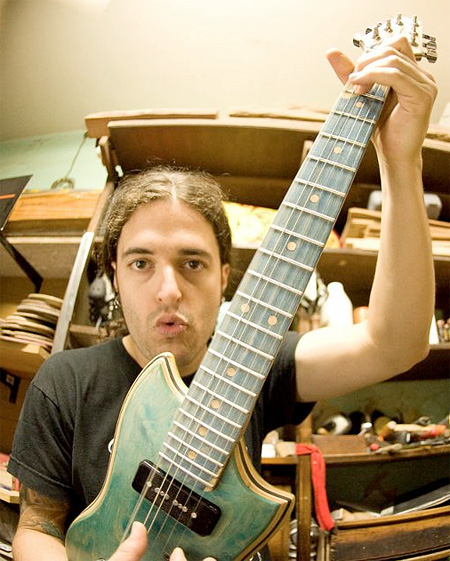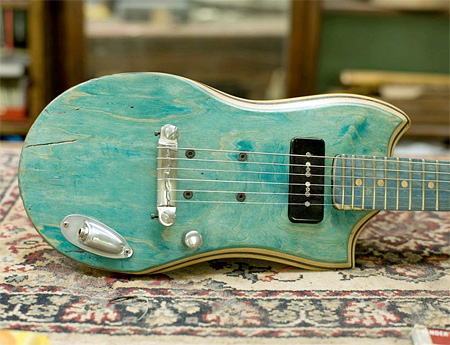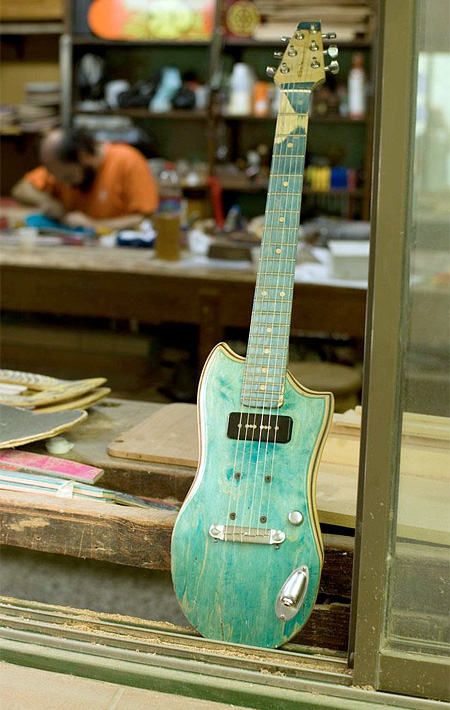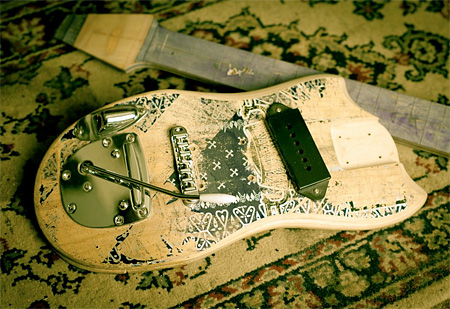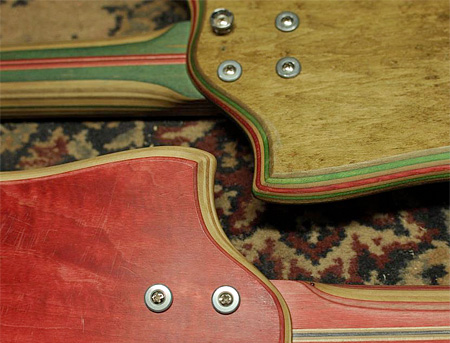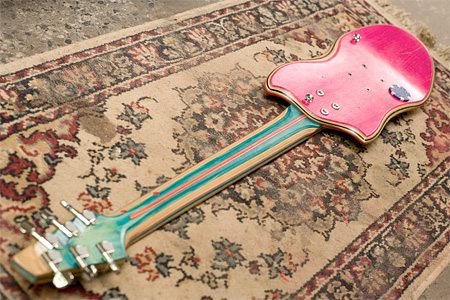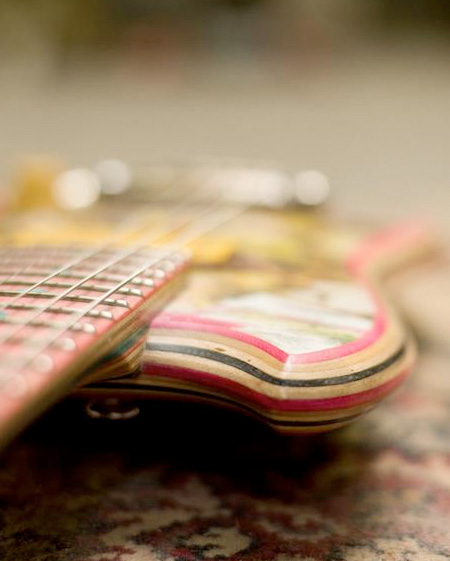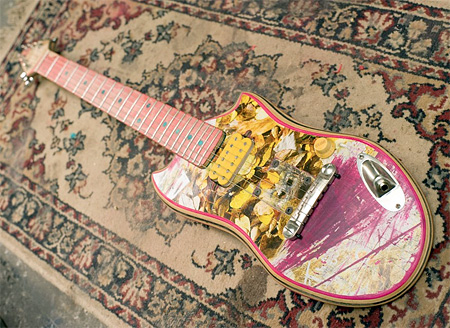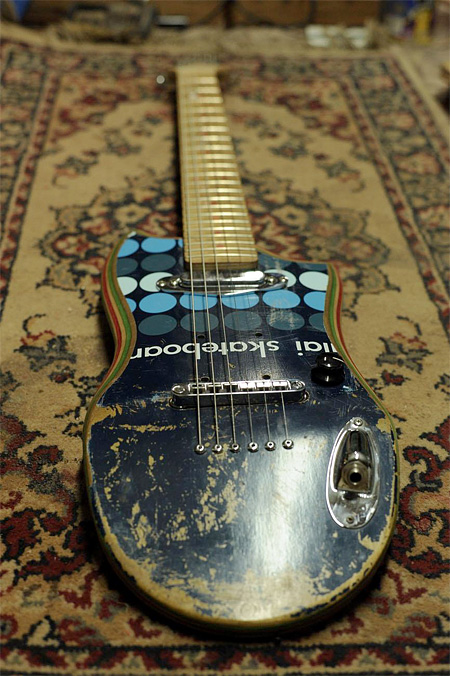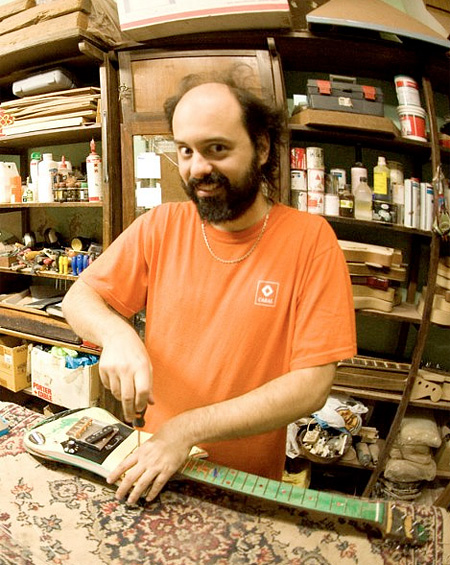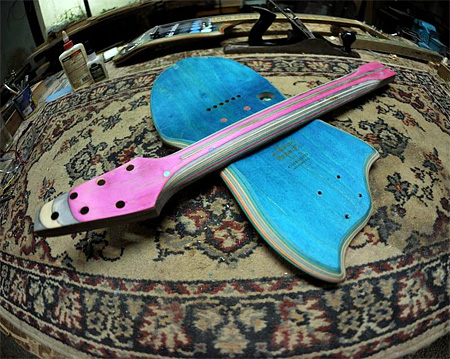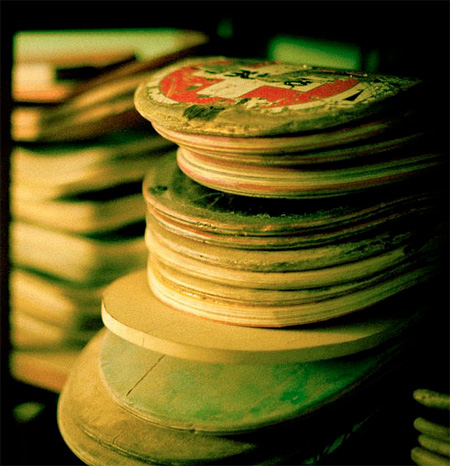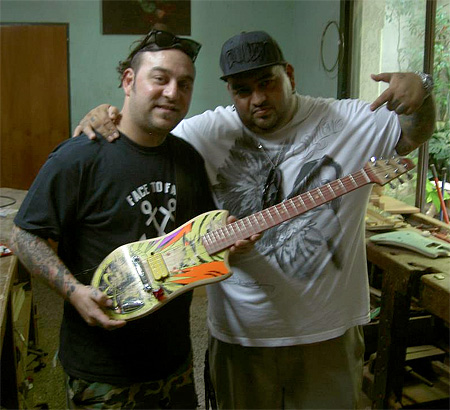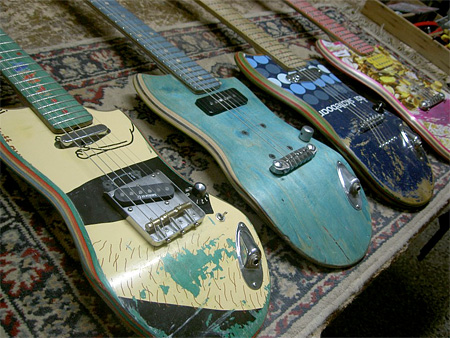 Also check out: Skateboard Sculptures and Skateboard House