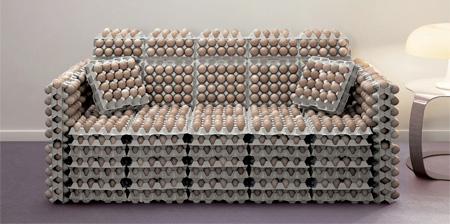 Collection of creative and unusual sofa bed designs from around the world.
SofaBOX
Unusual sofa design by John Hofgartner from Winterthur, Switzerland.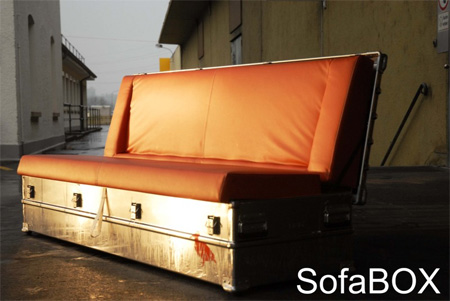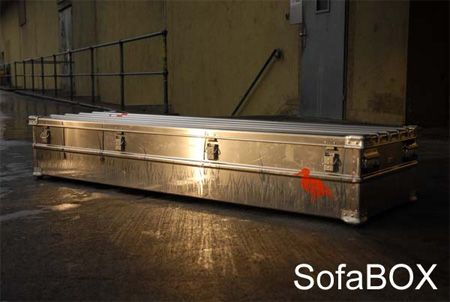 Acceleration Sofa
Copenhagen based designer Phillip Grass has come up with a concept for a space age sofa called the "Acceleration".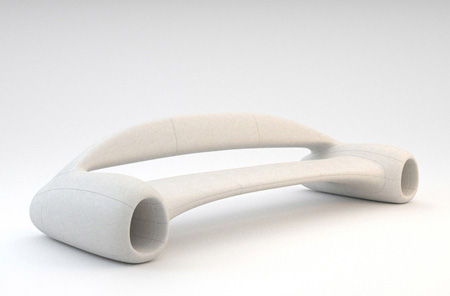 Velvet Sofa
Beautiful sofa designed by creative designers Andrea Fino and Samanta Snidaro.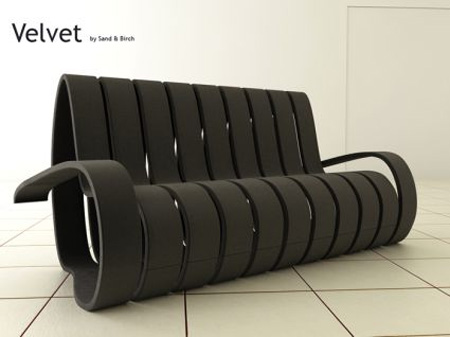 Swimming Pool Sofa
Concept sofa design from advertisement campaign for Piscine Castiglione, a swimming pool design firm.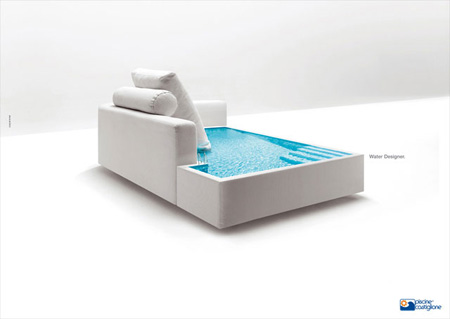 Nubola Sofa
Comfortable and soft sofa, titled "Nubola".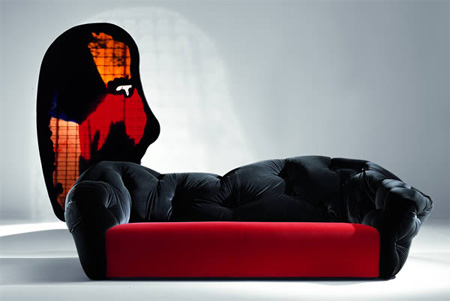 Star System Sofas
Creative sofas designed by Enrico Buscemi and Piergiorgio Leone.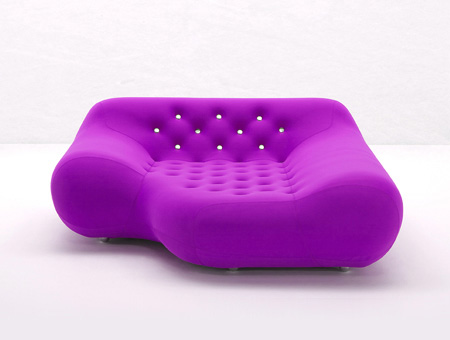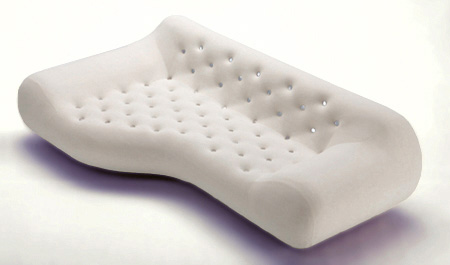 Aston Martin DB6 Sofa
The Aston Martin DB6 sofa was produced between 1965 and 1970.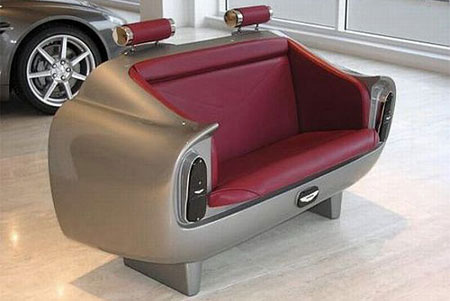 Morphed Sofa
Nina Saunders takes traditional furniture pieces and morphs them into odd shapes.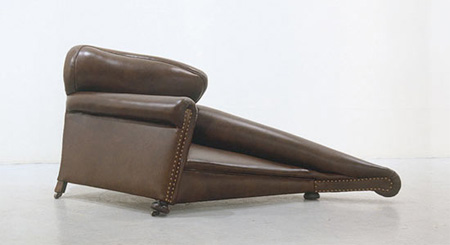 Scrubbing Brush Sofa
Is it a sofa or a scrubbing brush turned upside down?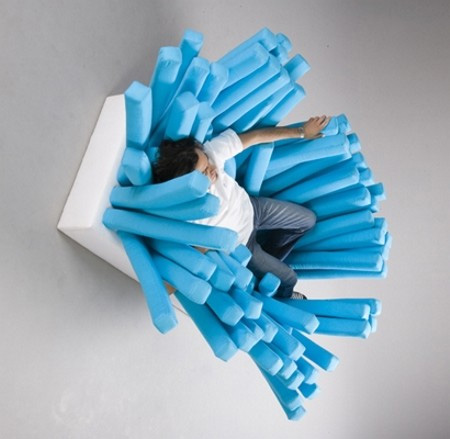 The Flying Carpet Sofa
"East meets West" sofa by Tonio de Roover, looks like a flying carpet that wants to rise from earth.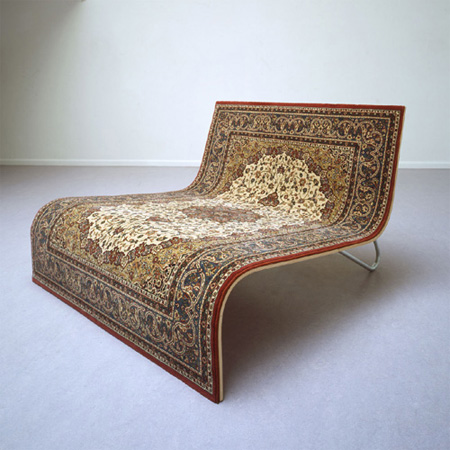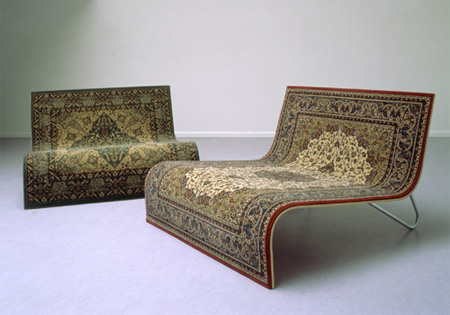 Creative sofa design inspired by the infinity symbol.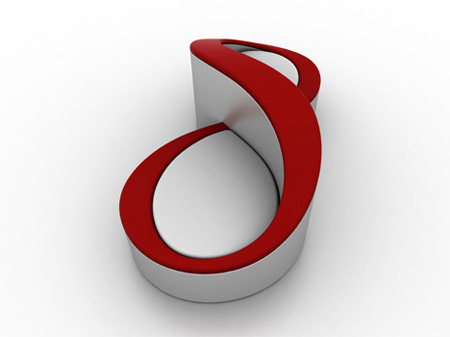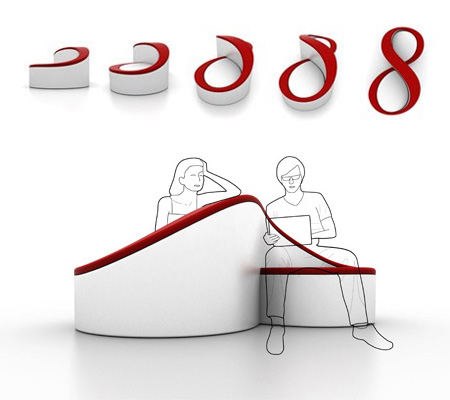 Stuffed Animals Sofa
Creative sofa made from stuffed animals.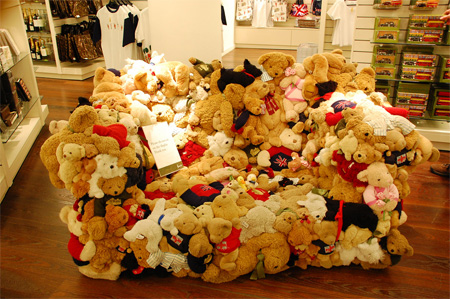 Abaco Loveseat
Made in Italy using traditional craftsmanship with sleek curvaceous motifs, this sleek designer leather loveseat is a representation of elegance and comfort.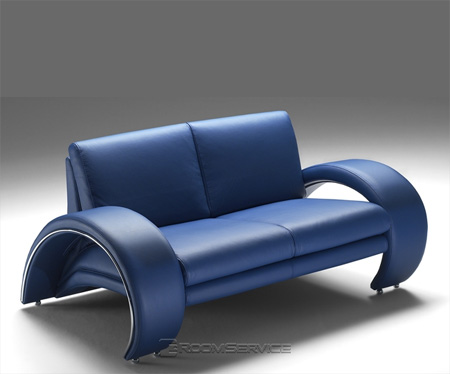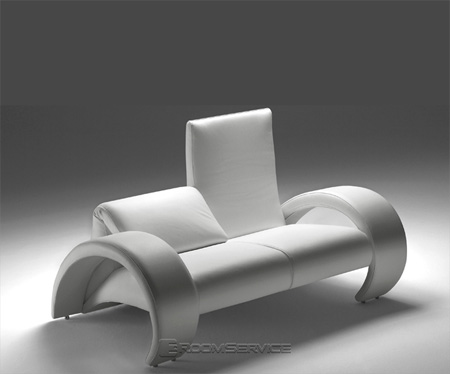 Steel Sofa
Creative steel sofa by the English steel artist Ron Arad.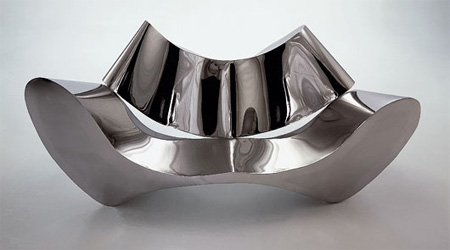 Wall-Climbing Sofa
Lila Jang's Wall-Climbing Sofa is perfect for that odd corner of the house where no other furniture fits.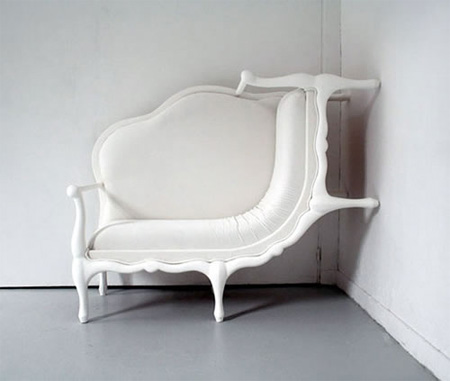 Modern Sofa
Two heat-formed planks and minimal fasteners are the basis of this clean, modern design.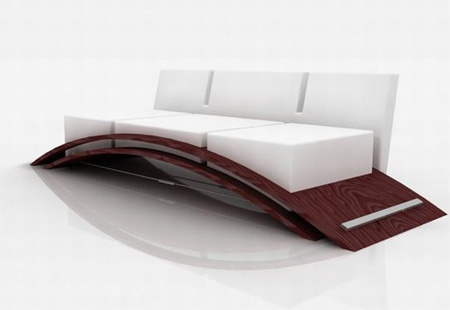 Mountain Range Sofa
The Monte Bello modular mountain range and sofa system is like having a little bit of the Alps in your living room. Since it's modular, you can add on extra units to make a range as long as the Andes and you can configure it's slightly irregular shape in a variety of ways.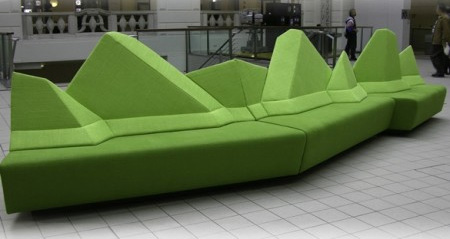 Nido Sofa
This modern piece of furniture has a metal structure and is covered completely in expanded polyurethane.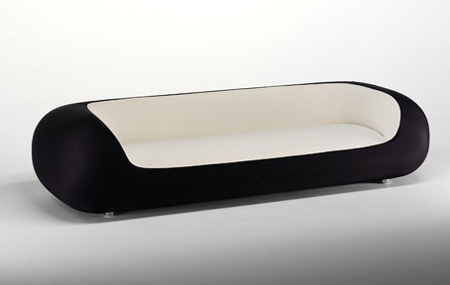 The Twisted Sofa
Creative sofa design from Nina Edwards that is sure to be the focal point of any room it graces.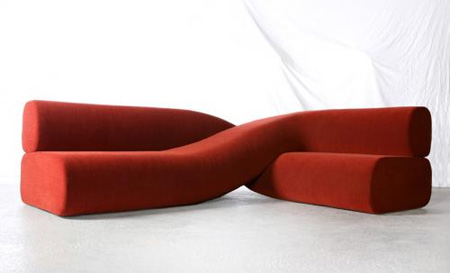 SKiN Sofa
Jean Nouvel, the eclectic French architect always searching for new expressions, is responsible for SKiN, a sofa which is remarkable for its simplicity.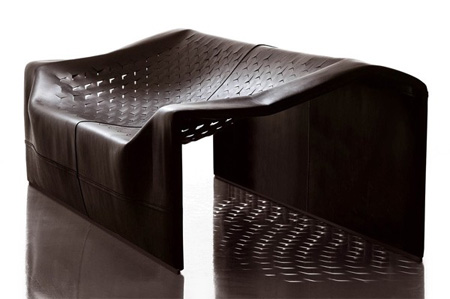 Sofa One
Sofa One is a fun, functional, and clever sofa designed with an eye for imagination and utilizing space to the utmost.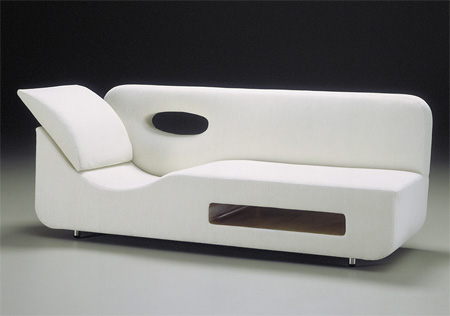 Egg Sofa
Also check out: Sofa Chair and Cat Tunnel Sofa