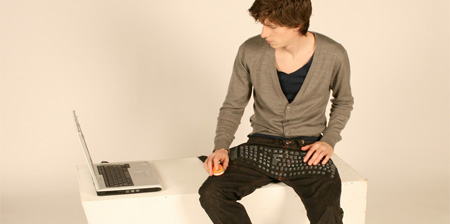 Modern jeans with integrated computer keyboard designed by Erik de Nijs.
"Beauty and the Geek" pants merge the world of fashion with the world of technology. They come with built in speakers, wireless computer mouse, and full-size bluetooth keyboard.

Move freely, change seating positions, and still be in full control!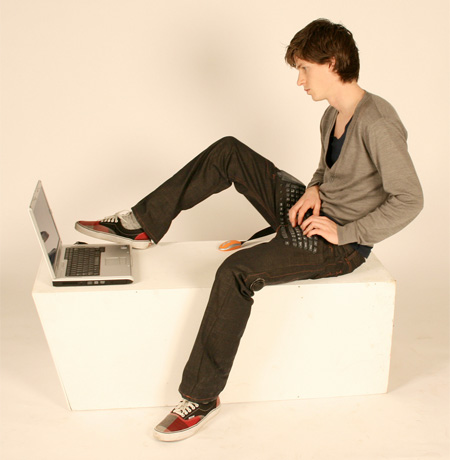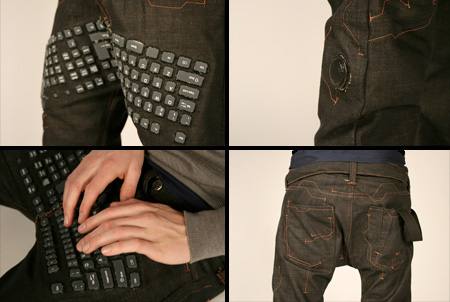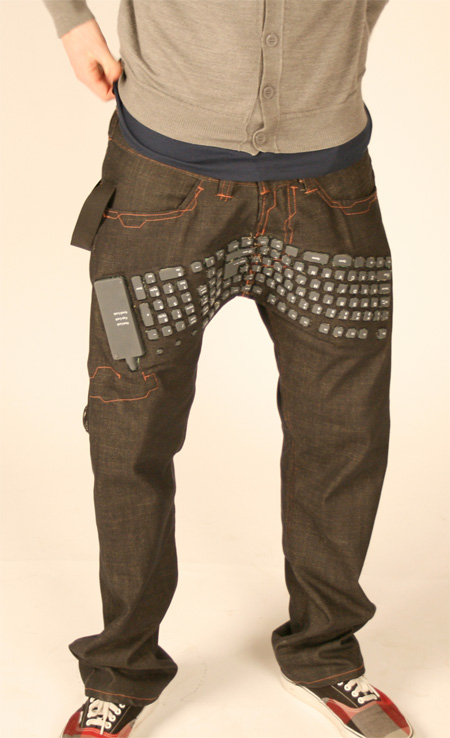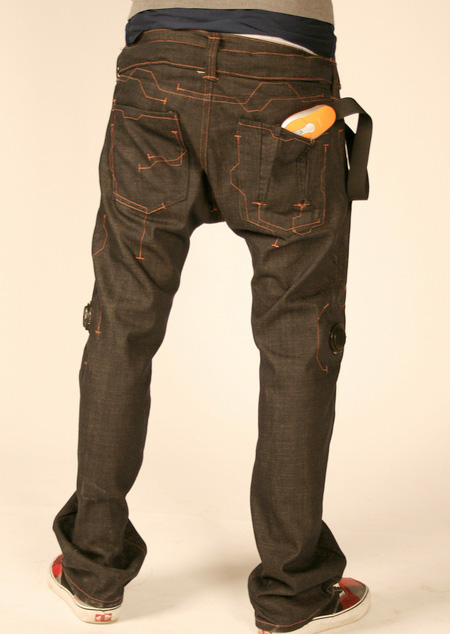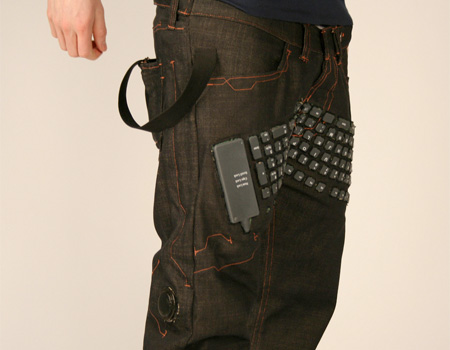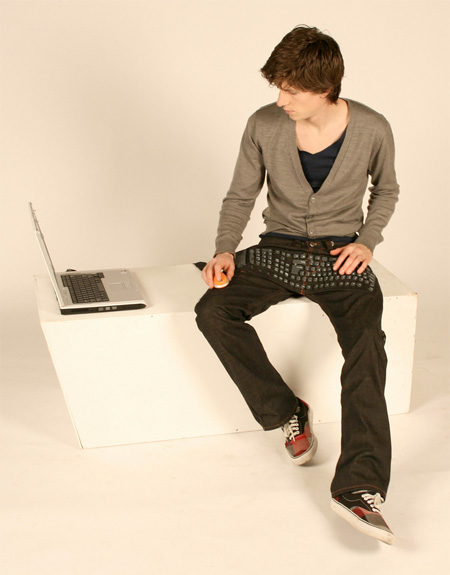 Also check out: Keyboard Sofa and Laser Projection Keyboard