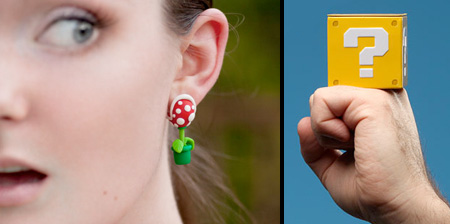 Unique and creative products designed for the fans of Super Mario games.
Pipe Mug
Once merely a way to move water, pipes have since become the primary mode of transportation for plumbers and inspired this coffee mug. [link]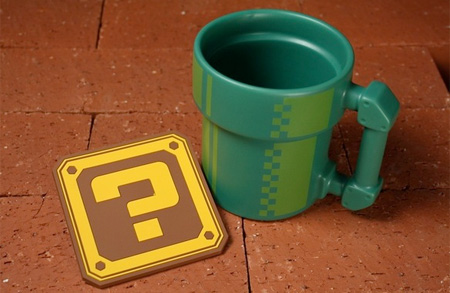 Super Mario Shoes
Line of awesome sneakers created by Converse and Nintendo. [link]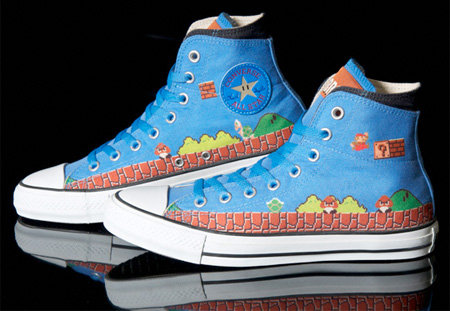 Super Mario Plush Toys
Stuffed toys inspired by characters and items from Mario games: Star, Green Mushroom, Fire Flower, squid-like Blooper, and Goomba.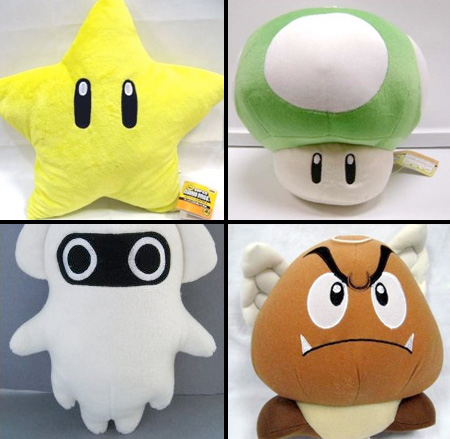 Mushroom Scarf
Unique Super Mario themed scarf inspired by 1-Up mushrooms that give whoever eats one an extra life. [link]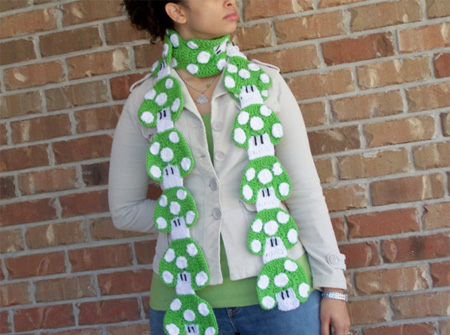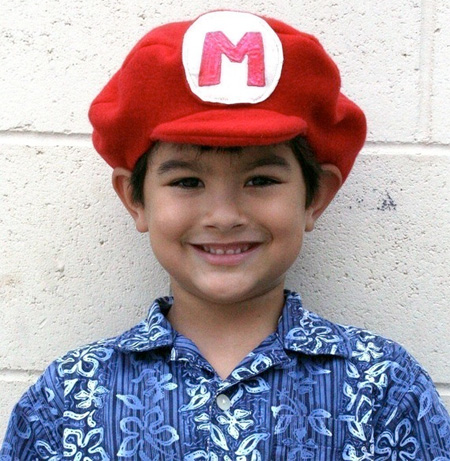 Super Mario Wall Stickers
Restickable vinyl decals inspired by environments from the game. [link]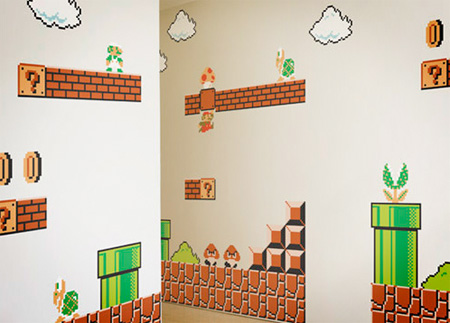 Super Mario Coin Banks
Unusual coin bank designs: Green Pipe, Bullet Bill, and Question Block.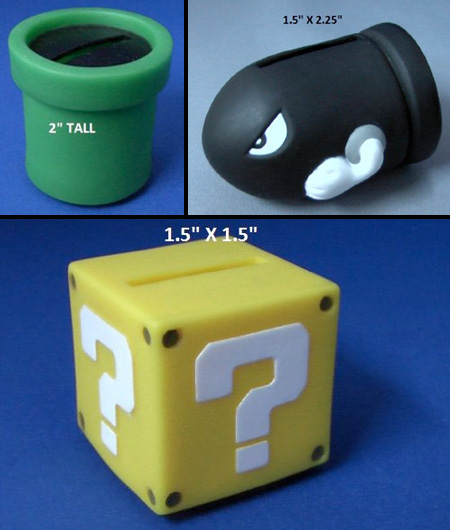 Shell Backpack
Plush backpack inspired by Koopa shells from Super Mario games. [link]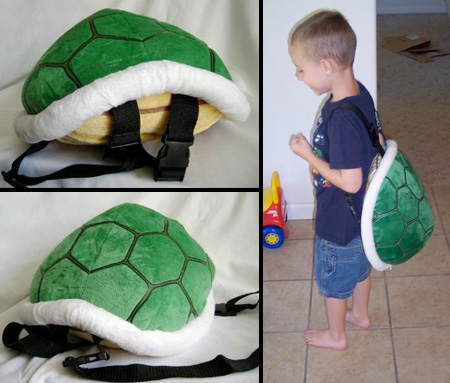 Mushroom Slippers
Super Mario Brothers mushroom slippers come in green, red, and blue.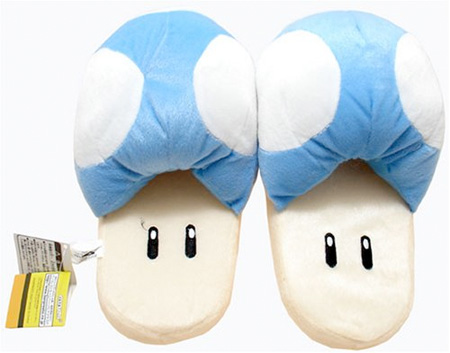 Mario R/C Cars
Fun radio controlled kart toy comes with Mario or Yoshi driver. [link]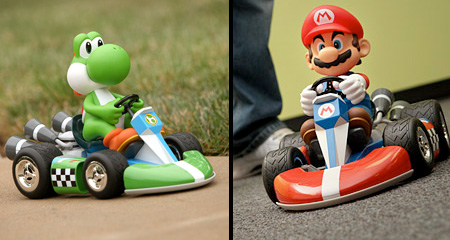 Super Mario Necklaces
Unusual and stylish necklaces designed for Super Mario fans. [link]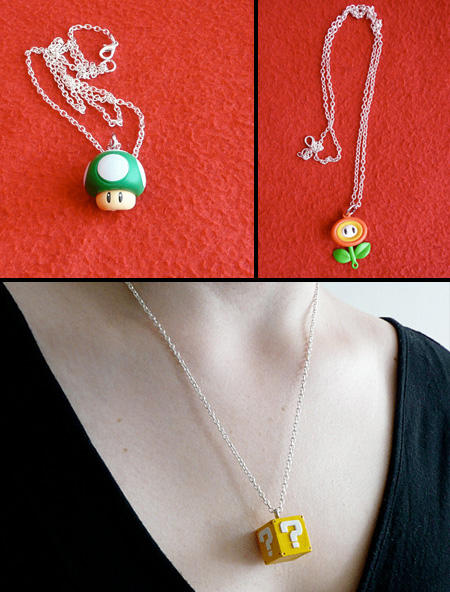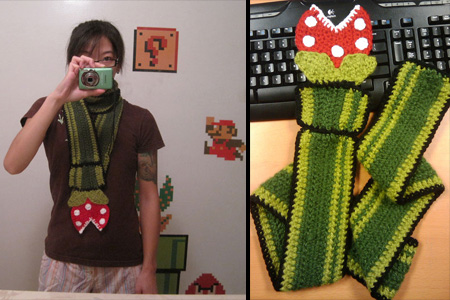 Super Mario Mask
Cool Super Mario Bros. themed mask will look great on any wall. [link]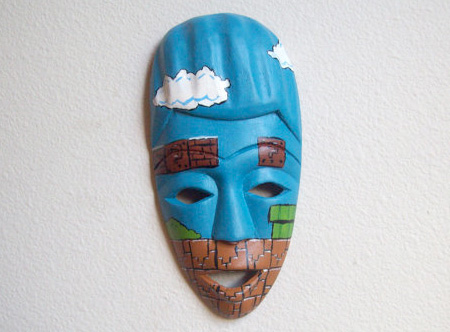 Super Mario Plants
Brighten up your home or garden with this creative set of plants. [link]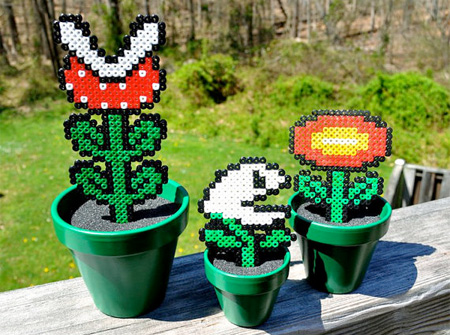 Mushroom Lamp
Press the mushroom once to switch on, press again to switch off. [link]
Mario Question Block Candy
Super Mario Brothers question mark box comes with delicious coin shaped candies. Eating 100 won't give you an extra life. Sorry. [link]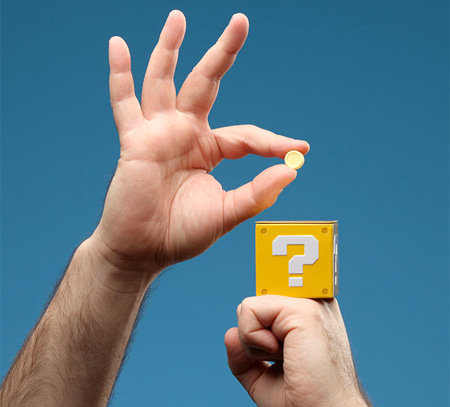 Piranha Plant Earrings
Earrings inspired by the Piranha plant from Super Mario games. [link]
For more cool designs, check out: Angry Birds Inspired Products