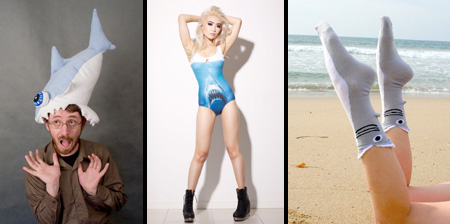 The most unusual and creative shark inspired products from all over the world.
Shark Life Jacket
Unique personal flotation device with a flexible shark fin on the back.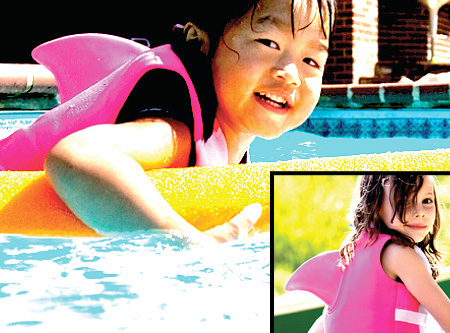 Shark Pizza Cutter
Grab on to the Pizza Shark and roll it across your favorite pizza. [buy]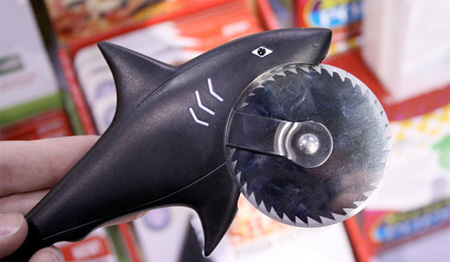 Shark Fin Ice Tray
Do not be afraid, but I think there is a shark swimming in your drink. [buy]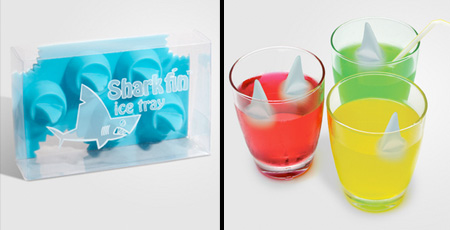 Shark Sleeping Bag
This seven foot sea monster was hand sewn from fleece and felt. [buy]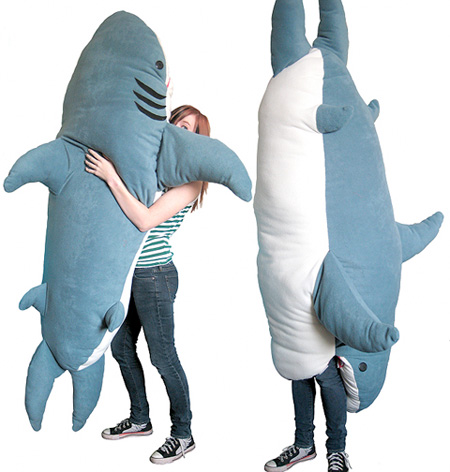 Shark Shoes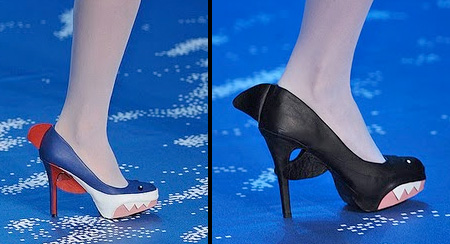 Shark Lamp
Indoor and outdoor shark fin lamp designed by Mukomelov Studio.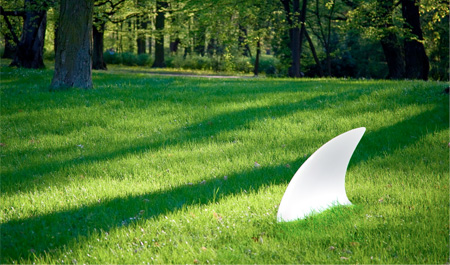 Shark Robe
Adorable shark fin baby robe is perfect for the after bath-time fun. [buy]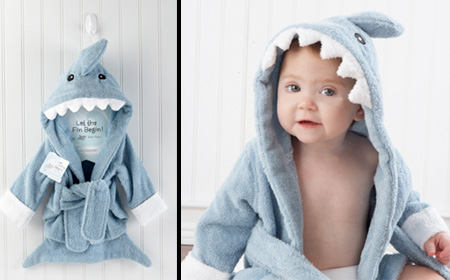 Shark Watercraft
Personal watercraft designed to look and move like a real shark. [more]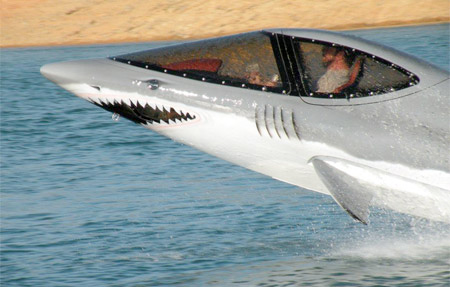 Shark Hoodie
Discovery Channel's Shark Week hoodie with creative design. [buy]
Shark Tent
Unique camping tent was designed to look like a giant shark. [buy]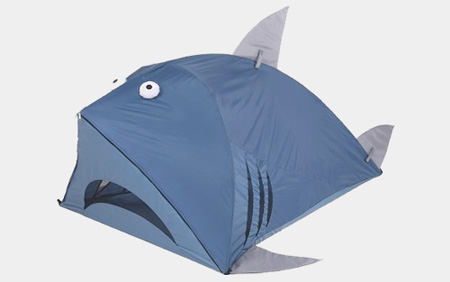 Shark Oven Mitt
Cool shark inspired oven mitts will protect your arms from the heat.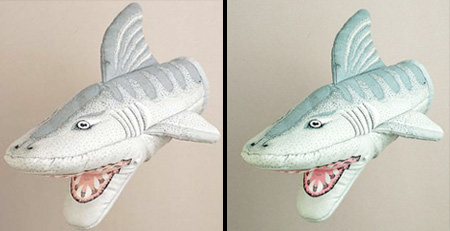 Shark Swimsuit
Awesome shark vs mermaid swimsuit designed by James Lillis.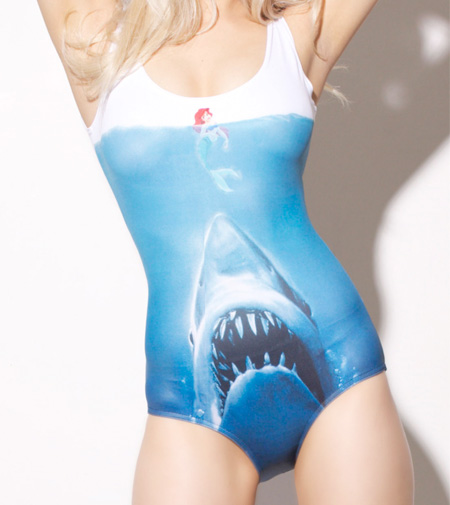 Shark Tea Infuser
Creative shark fin shaped tea infuser designed by Pablo Matteoda.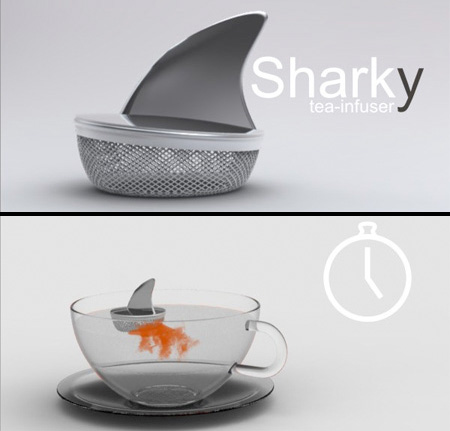 Shark Hat
This famous villain of the sea will bite you if you are not careful.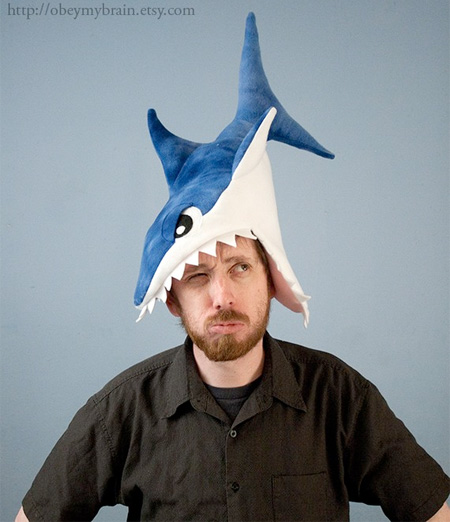 Shark Socks
Fun and creative socks designed for people who love sharks.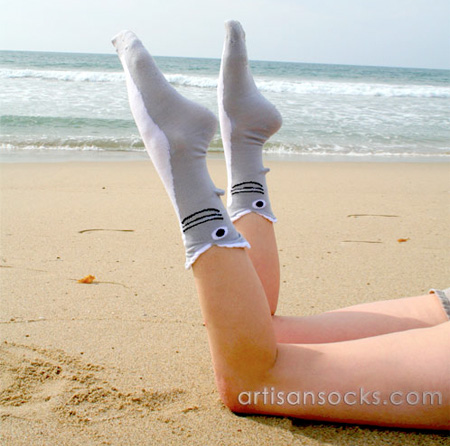 For more shark designs, check out: Discovery Channel Shark Building