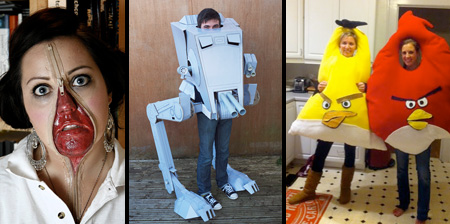 Amazing costumes designed by people who love to dress up for Halloween.
Gaping Hole Costume
Hidden DVD player creates the illusion of a real hole in the stomach. [link]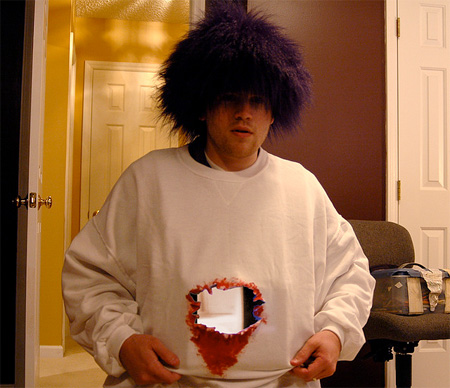 Pixar Lamp Costume
Clever Halloween costume inspired by the logo of Pixar animation studio.
Batcat
Adorable cat dressed in a Batman inspired mask for Halloween. [link]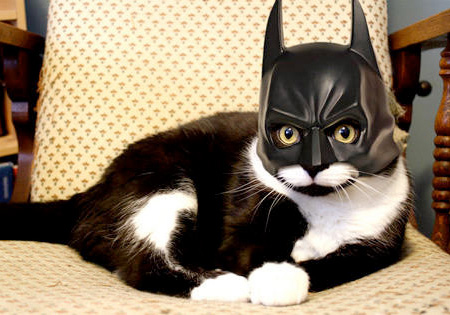 LED Costume
Illuminated Halloween costume made out of 2500 bright LED lights. [link]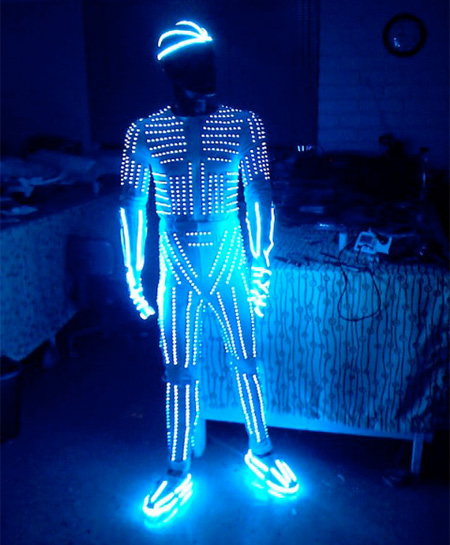 Terminator Costume
The Terminator is back in the form of a cool Halloween costume. [link]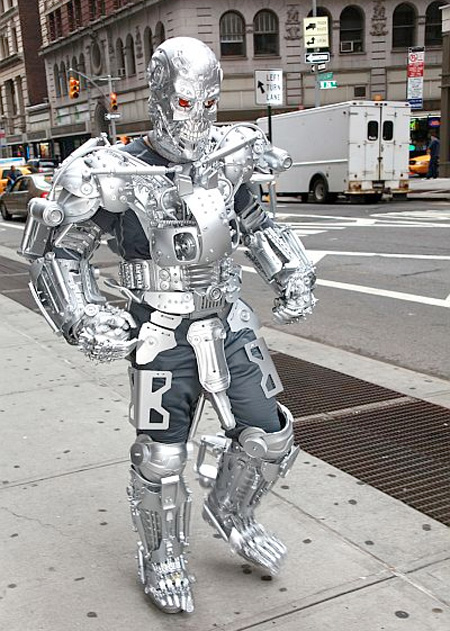 Baby Shark Costume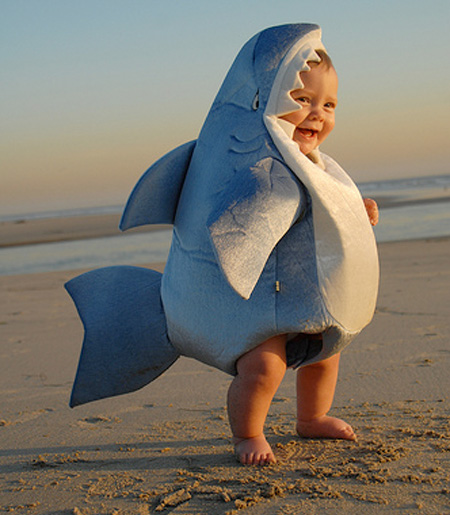 Tank Dog Costume
First place winner at the Petsmart's Howl-o-ween costume contest.
Bra Costume
Unusual and creative Halloween costume designed for two people. [link]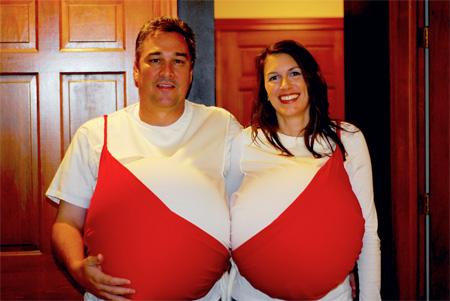 Camera Costume
Functional Nikon camera Halloween costume made by Tyler Card. [link]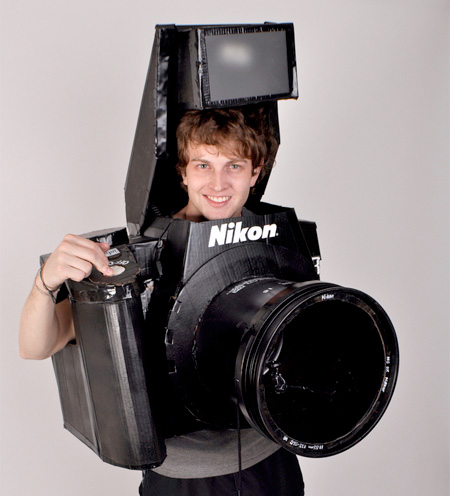 Piggy-back Costume
World's strongest baby costume designed and constructed by Jack Kalvan.
Mirror Costume
Extremely reflective costume made out of hundreds of little mirrors. [link]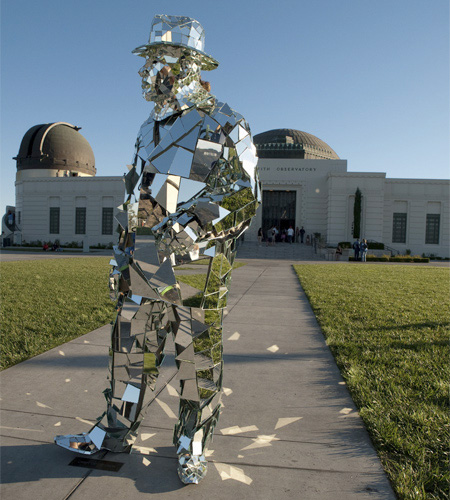 Spider Rider Costume
Angry Birds Costumes
Memorable Halloween costumes made by the fans of Angry Birds. [link]
AT-ST Costume
Star Wars inspired costume made by talented designer Tom Judge. [link]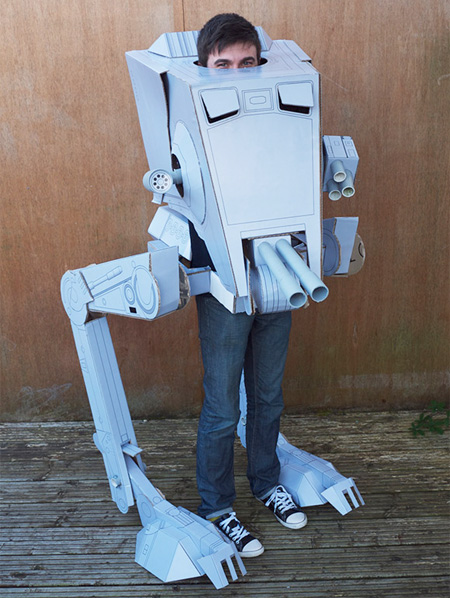 Zipper Face Costume
Creative zipper makeup will scare everyone at the Halloween party. [link]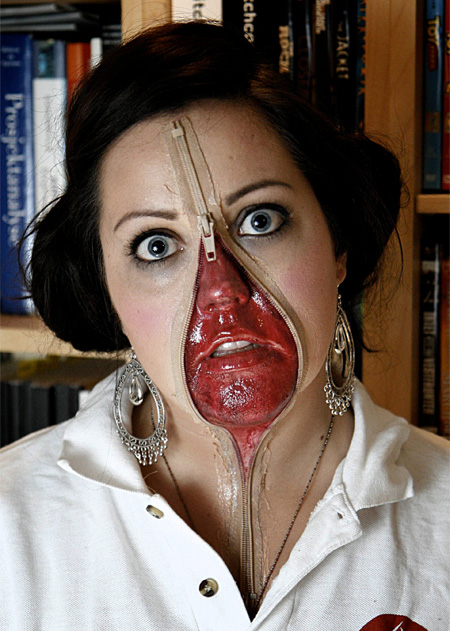 For more costumes, check out: 12 Creative Halloween Costumes