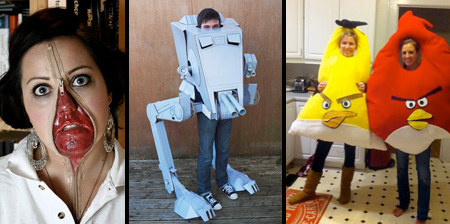 Amazing costumes designed by people who love to dress up for Halloween.
Gaping Hole Costume
Hidden DVD player creates the illusion of a real hole in the stomach.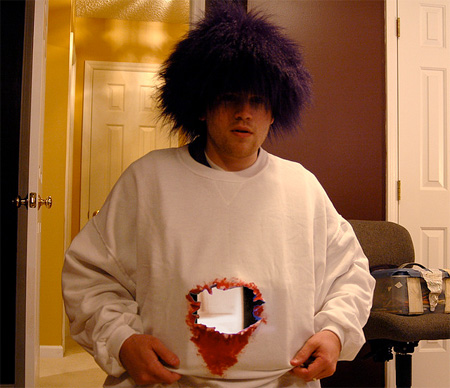 Pixar Lamp Costume
Clever Halloween costume inspired by the logo of Pixar animation studio.
Batcat
Adorable cat dressed in a Batman inspired mask for Halloween.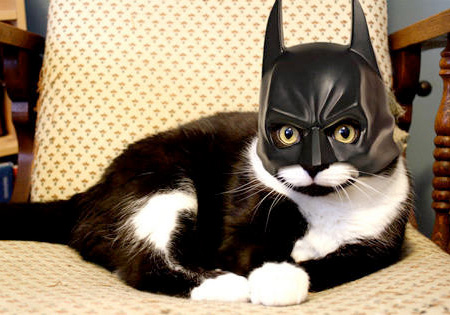 LED Costume
Illuminated Halloween costume made out of 2500 bright LED lights.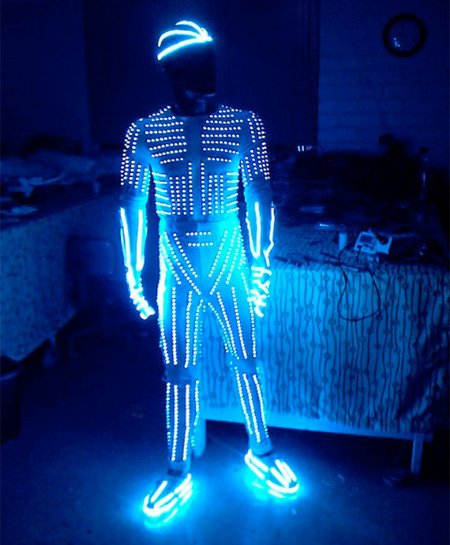 Terminator Costume
The Terminator is back in the form of a cool Halloween costume.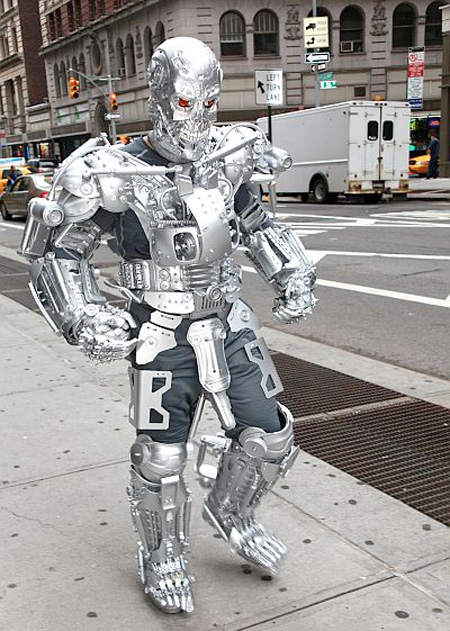 Baby Shark Costume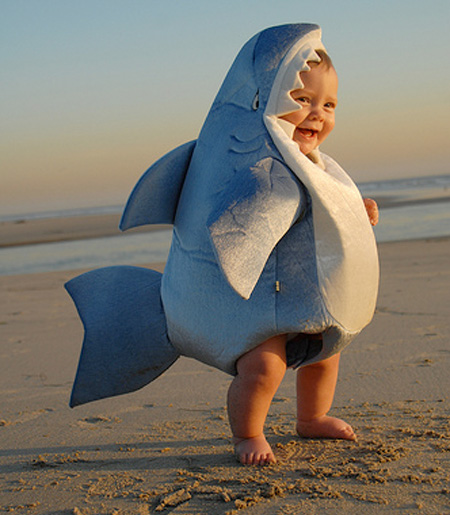 Tank Dog Costume
First place winner at the Petsmart's Howl-o-ween costume contest.
Bra Costume
Unusual and creative Halloween costume designed for two people.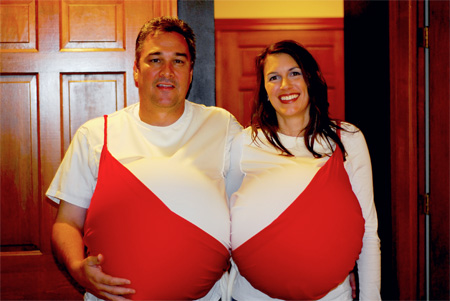 Camera Costume
Functional Nikon camera Halloween costume made by Tyler Card.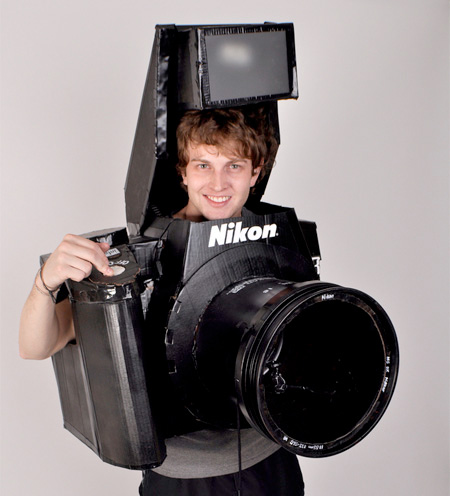 Piggy-back Costume
World's strongest baby costume designed and constructed by Jack Kalvan.
Mirror Costume
Extremely reflective costume made out of hundreds of little mirrors.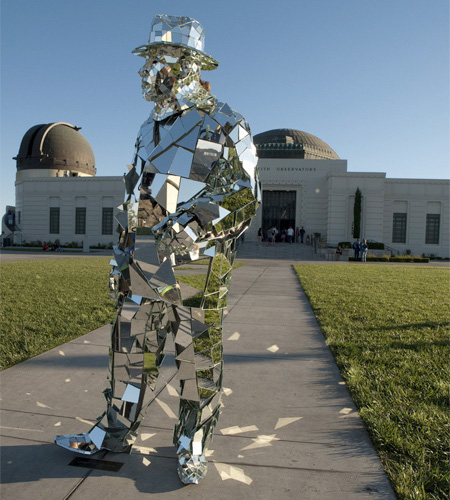 Spider Rider Costume
Angry Birds Costumes
Memorable Halloween costumes made by the fans of Angry Birds.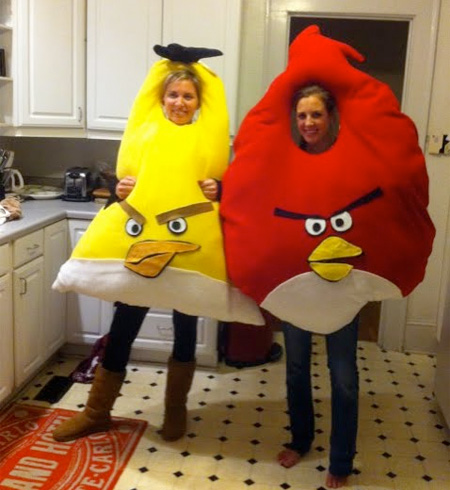 AT-ST Costume
Star Wars inspired costume made by talented designer Tom Judge.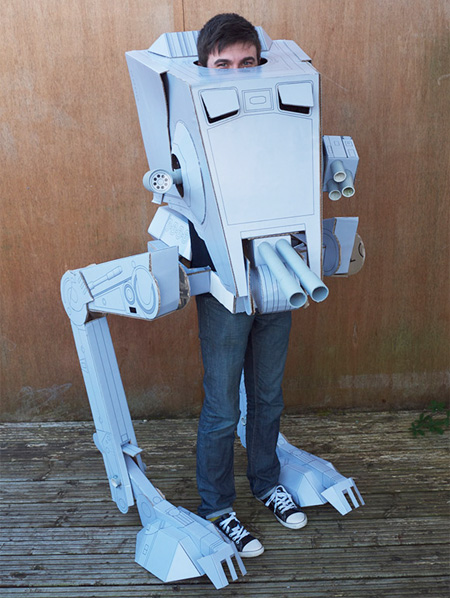 Zipper Face Costume
Creative zipper makeup will scare everyone at the Halloween party.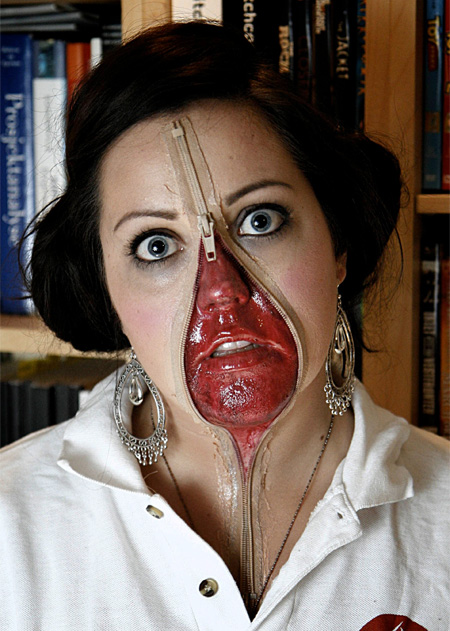 For more costumes, check out: 12 Creative Halloween Costumes