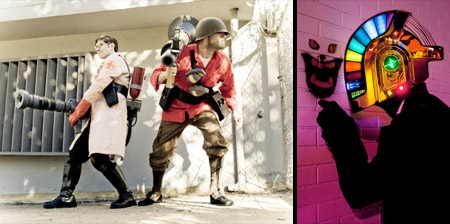 Incredible masks and costumes that will get you noticed at Comic-Con and make you the star of the yearly Halloween party.
8-bit Costume
Creative 8-bit costume built by Kiel Johnson and Klai Brown.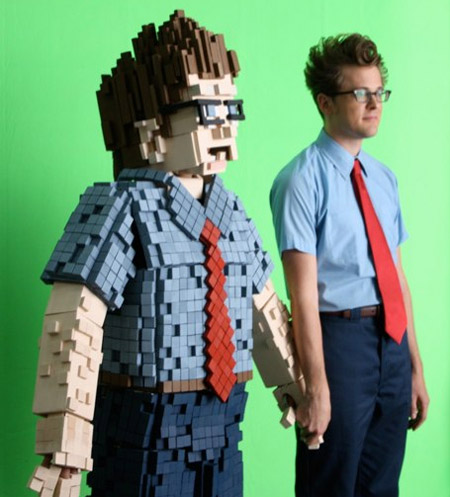 Realistic Mask
Handsome Guy mask created by Rusty Slusser from SPFX Masks.
War Machine Costume
Custom made War Machine costume created by Anthony Le.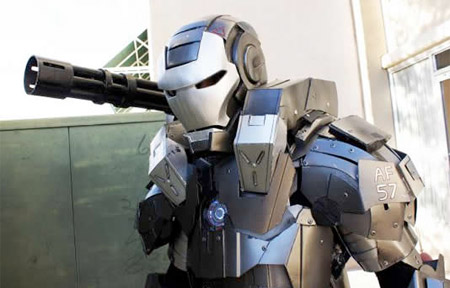 Hulk Costume
Incredible Hulk costume made by MikesCostumes.com.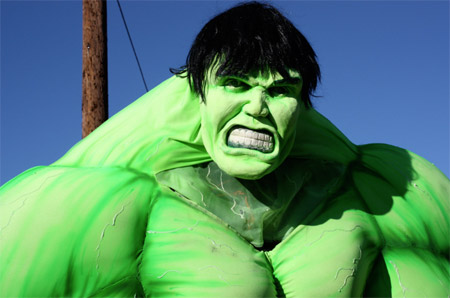 Halo Elite Costume
Impressive 7-foot-tall costume made by effects artist Pete Mander.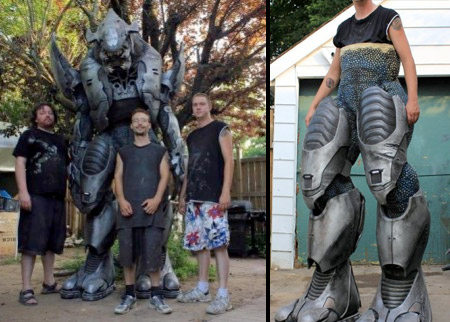 Creative 3D self portrait crafted out of paper by Eric Testroete.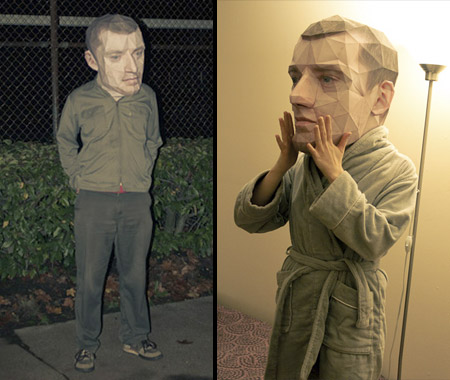 Bioshock Costume
Awesome costume inspired by Big Daddy from BioShock video games.
Optimus Prime Costume
Fun costume inspired by the leader of Autobots from Transformers.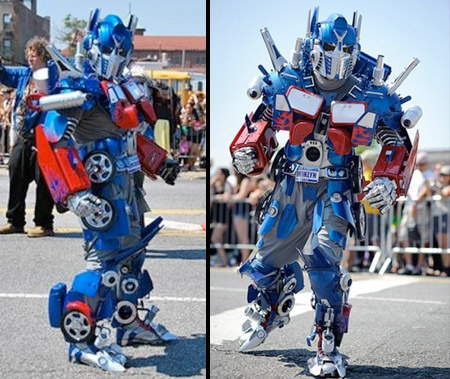 Predator Costume
Scary costume made by a fan of Predators for his kid. [costumes for kids]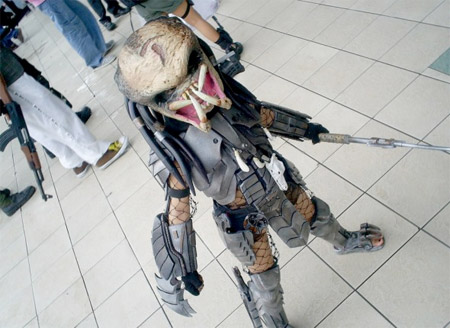 Daft Punk Helmet
Harrison Krix re-created the iconic gold Daft Punk helmet.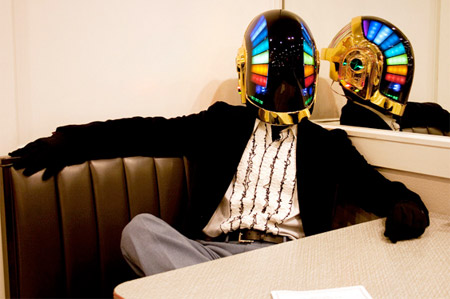 Team Fortress 2 Costumes
Awesome costumes inspired by characters from Valve's video game.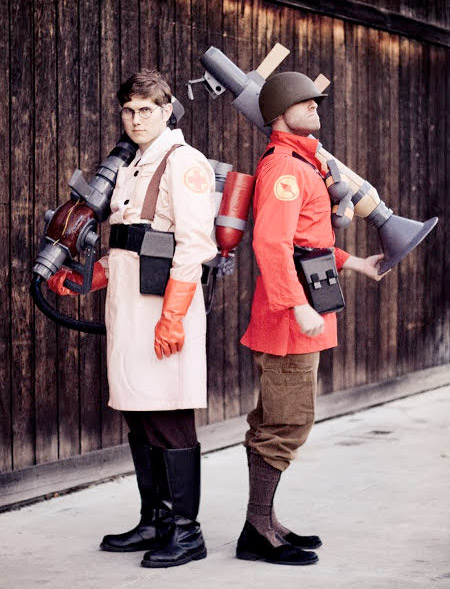 Also check out: Cute and Adorable Costumes for Kids