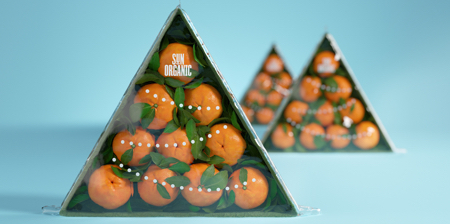 Creative packaging makes orange tangerines look like beautiful ornaments on a green Christmas Tree.
Original and eye-catching way to display classic winter fruit. Tangerines are cleverly packaged to resemble ornaments on a Christmas Tree.

Festive box and packaging is shaped like a traditional Christmas Tree, with narrow base and wide top.

Transparent cover reveals vibrant tangerines that are perfect for snacking, decorating, or using in holiday recipes.

"Sun Organic" – Christmas Tree inspired tangerines packaging designed by Ann Burlakina and Dmitriy Saveliev.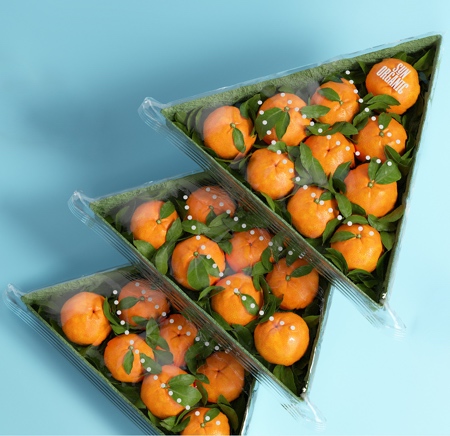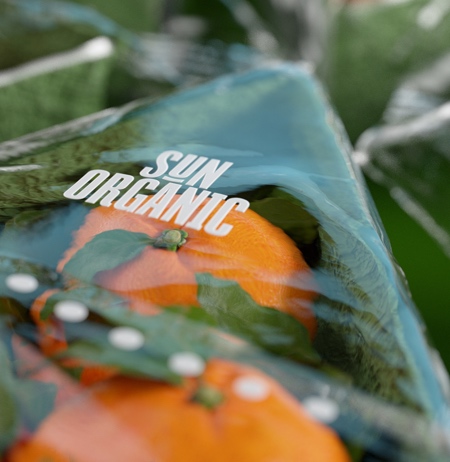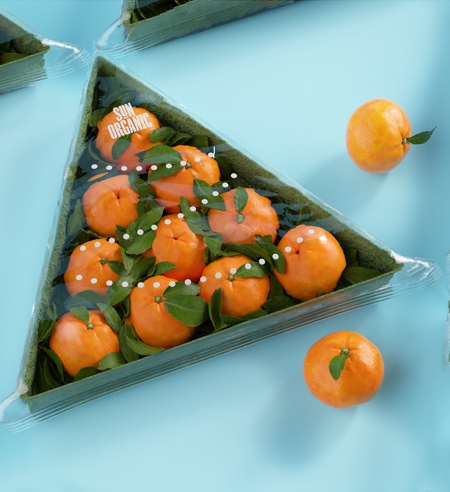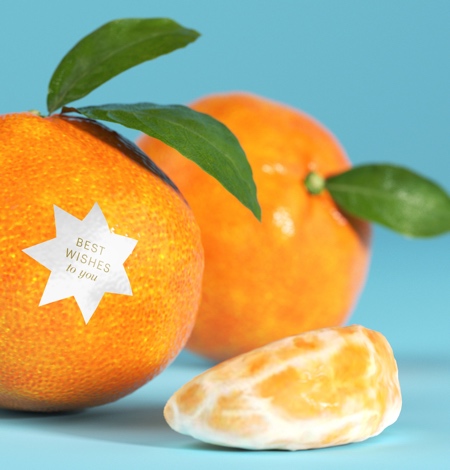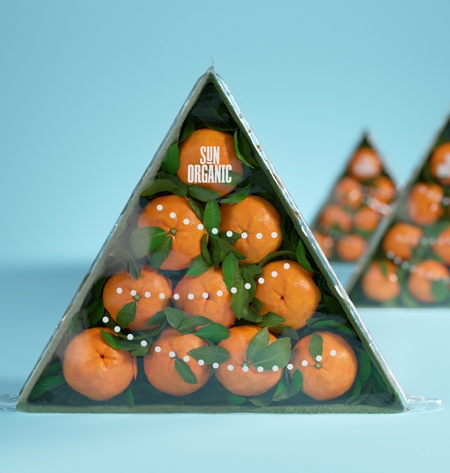 Also check out: Christmas Tea